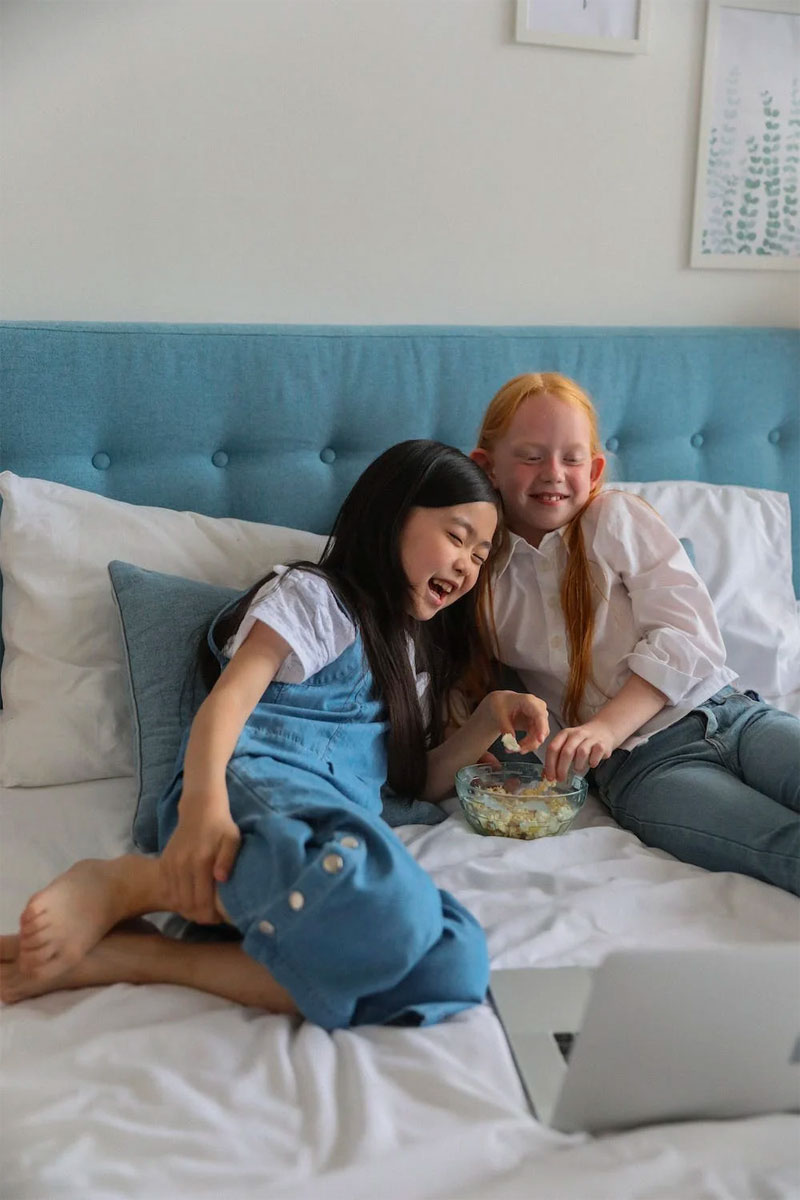 When you're planning your next movie night, you probably think just as much about those classic snacks and treats as you do about the movie itself. Gummy candy, bite-sized chocolates, extra-large soda, and, of course, a massive bowl of buttery popcorn. While these snacks are all classics, they're definitely not healthy. Here are a few tips and ideas to make your movie night just a little bit healthier while still being delicious and fun to eat. 
Choosing homemade popcorn
Popcorn has been linked to movie history since the very beginning, with bags of popcorn being served for just pennies in the earliest movie theaters. When making popcorn at home, your typical go-to might be microwave popcorn or pre-popped bags. Neither of these options is particularly healthy, as they're laden with chemicals and preservatives. Instead of relying on things you can't pronounce to ensure your popcorn tastes fresh, why not make it yourself? 
There are dozens of options and great recipes to level up your popcorn game, all of which start by making your own popcorn fresh at home. For the best movie night ever, make your popcorn fresh in a stovetop popper and try different toppings, mix-ins, and drizzles that might help your popcorn taste even more delicious. Popsmith has an easy-to-use stovetop popper that can pop your favorite kernels for any savory or sweet popcorn recipe. 
To make your popcorn as healthy and delicious as possible, use a minimal amount of neutral oil in the popping process. This will prevent the flavor from altering dramatically but still give your popcorn a buttery and delicious texture. If you want a classic movie theater experience of buttery popcorn, you can use ghee, also called clarified butter, to pop your kernels. Once it's done, drizzle more on top and sprinkle lightly with salt. 
Swap the candy for fruit
Fruit is a great option if you're looking for something sweet to munch on. Rinse and cut up a bowl of your favorite berries, or make a fruit salad with a mix of tropical fruits. If you're really craving something rich and sweet, chop up some apples and top with cinnamon sugar, peanut butter drizzle, and some graham cracker crumbs for a bite that tastes just like a decadent apple pie. If you're more of a chocolate person, fill a bowl with raspberries and chopped strawberries, then mix in some dark chocolate chips for a decadent and indulgent treat with less guilt than a box of milk duds. 
Charcuterie boards
These trendy treats are a great option if your movie night is doubling as a girls' night. Charcuterie boards are, by definition, platters featuring cured meats, cheeses, and other accompaniments. If you've got kids, you can just as easily tell them you're having "homemade Lunchables" during movie night to keep even the pickiest eater happy. 
Dish up a combination of deli meats, cheeses, crackers, and fruit for grazing during movie night. You can make a massive board for sharing if only adults are present or pre-plate individual portions to keep kids happy and prevent any squabbles during the movie about who gets the last bite of cheese. 
Swap soda for fresh juices and herbal teas
If you're doing movie night with kids, the last thing you want is to hype them up on sugary sodas during an event where they're meant to sit still and enjoy the movie. Even adults should avoid caffeine and sugar after a certain hour to ensure their sleep cycles aren't disrupted. 
Whip up a pitcher of caffeine-free herbal tea when you're getting ready for movie night. Flavors like strawberry kiwi, hibiscus, and blackberry will be naturally sweet without adding extra sugars or flavorings. You can also grab some natural juices with no sugar added. One great option is tart cherry juice, a delicious and sweet juice that's a natural and safe way to promote melatonin production in the body, promoting better sleep. If kids are present at your movie night, that's a great option.
If you're feeling adventurous, whip up a few mocktails by combining your herbal tea, your favorite juice, and a splash of soda water or flavored seltzer water like La Croix or Bubly. When you're sipping on this low-sugar fizzy alternative, you won't even miss that massive cup of cola or soda pop. 
Don't forget about the cleanup
Is there anything worse than staying up late and waking up the next morning to dirty dishes? While the type of dishes you use won't impact the physical health benefits of your movie night snacks, reducing clean up as much as possible will absolutely ease the mental weight. If you do opt for paper disposables, look for options that are healthy for the planet, too. Bamboo, recycled paper, and unbleached options will all be better for the environment than your traditional plastic and paper disposable paper plates, cups, and bowls. 
The best thing about all these healthy movie night snack swaps is that you don't have to sacrifice flavor or fun. With these healthier options available, you can feel free to have movie nights as often as you want with the whole family!