After our glowing review and recommendation of the Wiivv insoles did you go out and purchase some? If not you should, your feet will thank you! While the insoles are perfect for my boys who are either in work shoes or athletic shoes all day every day I am more of a sandal girl. I don't own very many closed toe shoes and flip flops are my jam! This is probably why I have a bad case of plantar fasciitis.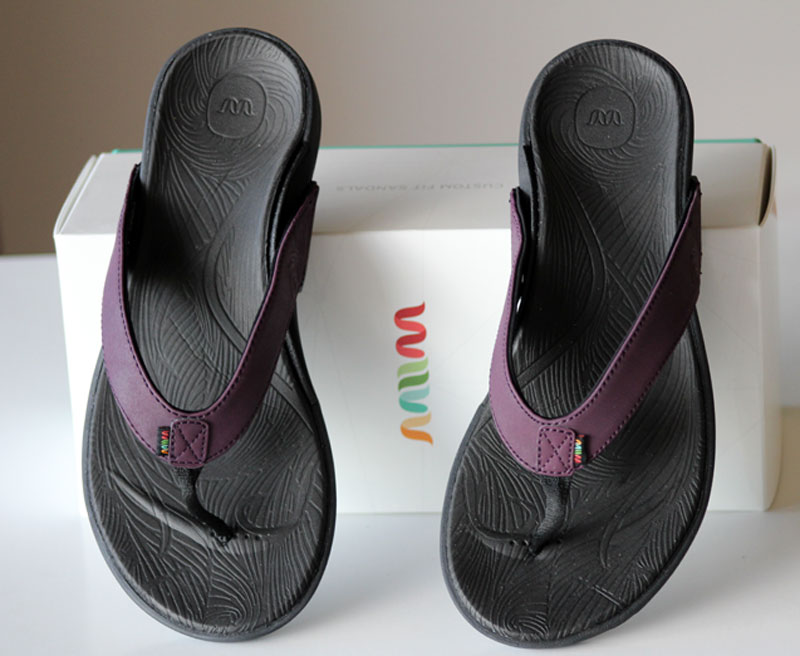 I have battled with plantar fasciitis for over three years, in both feet at some point in time. I have a persistent case right now in my right foot that I just can't seem to get rid of. To be truthful I don't always do all the exercises they recommend you do and I can't help but walk barefoot in the summer. Ever since I ordered my Wiivv Sandals I have been trying to nix the barefoot walking and make sure I always wear something on my feet to help support my feet.
At first the Wiivv sandals felt a little weird to me mainly because they were flat. I always wear a shoe with a small heel such as a wedge as they are the only shoes that don't hurt my feet. However I knew I had to give the Wiivv sandals a try and was glad I did.
The first two weeks of wearing my Wiivv sandals I had little to no pain in my foot. I was amazed telling everyone how amazing the sandal was. I thought I had found the cure. Unfortunately a day of walking the entire day even in a Wiivv sandal is still not the best course of action to cure plantar fasciitis. The real cure is rest, rest, and more rest, which is impossible to do unless you are bed ridden.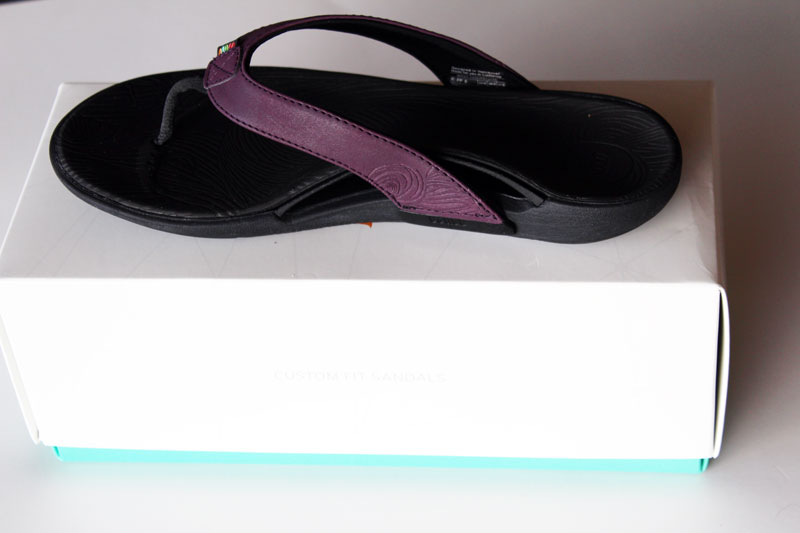 Even though the Wiivv sandals didn't cure my plantar fasciitis they are helping it a lot. I do find that the cushion and insole in my gym shoe is a better choice for my condition but my gym shoes don't really go with my casual work attire. Thankfully we are not formal at work and I can get away with wearing my Wiivv sandals to work. I believe with constant exercise and wearing my Wiivv sandals or Wiivv insoles at all times I should be able to finally put this annoying condition to bed!
My only recommendation to Wiivv in regards to their sandals are more options. I was able to choose the strap and arch color of my sandal but the base of the sandal is always black. I would love to see a white, brown, and tan option. Black does not always match every outfit!
Check out more about Wiivv with our post where we review Wiivv insoles.