Coffee is many people's favorite drink worldwide. It is easy to see why as it often tastes delicious and supercharges people with energy. That said, no beverage is without flaws. While nobody should be forced to eliminate coffee from their lifestyles altogether, there can be a few valid reasons for one to reexamine their relationship with the drink.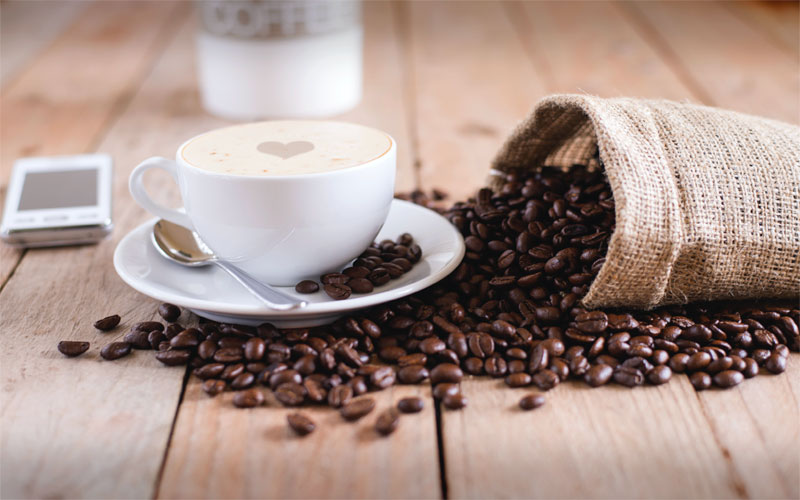 Is it worth regulating your coffee habits more closely? If so, what could the possible reason for this be? What alternative mindsets could help here? Find out the answers to these questions and more down below.
Avoiding Pricey Purchases
Many people drink coffee as part of their social engagements. They may spend a lot of money at places like Starbucks while out with their loved ones.
While consuming the odd beverage this way does not hurt anybody, it can become an expensive lifestyle habit. Coffee can be expensive, and because it is a drink that is consumed routinely, not everyone will notice the expense tallying up overtime right away.
However, you could learn how to make ground coffee from home, a surefire plan for eliminating pricey spending on the beverage. Cup & Bean details all of the exciting options you have at your disposal, from airy light roads to full-bodied dark roasts. They explain that it is easy to brew and gladly walk you through the process.
It is worth taking cost considerations more seriously if possible. After all, many people are experiencing financial hardship in the U.S. and beyond. If you are in a similar boat or fear you soon will be, reducing your spending in little ways can eventually make a big difference to your budget.
The Right Amount is Good For You
Coffee can be considered a healthy drink if it's part of a balanced diet. Managing your intake more acutely could be good for you.
For example, one New York Times article recited a study where a significant reduction in suicide rates was found with moderate coffee drinkers. They speculated that this could be because of the coffee, which may boost the production of brain chemicals that have antidepressant influences. Therefore, it is not entirely outlandish to say that drinking coffee could save lives.
Drinking the right amount of coffee can reduce the risk of other ailments, too; gallstones, melanoma, and liver and prostate cancer, to name a few. It can benefit your physical health in addition to your mental and emotional well-being.
But what is a moderate amount? It's generally considered anywhere between 3 to 5 cups per day. Try to stay within that ballpark figure.
The Wrong Amount Exacerbates Anxiety
Many people experience anxiety today. However, rates climbed steadily due to the pandemic, and many people no doubt turn to comfort food and drinks to help compose themselves. Some people may mistakenly put coffee in that category.
Too much coffee can, unfortunately, worsen the effects of anxiety. People with panic disorders are especially susceptible to having their symptoms worsen after consuming the beverage too. Caffeine-induced anxiety may not be something everyone is aware of, so it is worth being mindful of it if you frequently experience challenges.
If you are prone to feelings of anxiety, it may be worth reducing your caffeine intake temporarily as a test. After that, you can monitor your progress to see if you experience any changes. Remember, you do not need to eliminate coffee, and you may only need to make slight adjustments to how much you consume.
Timing Productivity Spurts Well
Coffee is to be enjoyed, but it can also be a tool. If your lifestyle is particularly busy, then the beverage can make a big difference in how you sustain your productivity.
Because coffee can have such mood-boosting effects, consuming it at the right time can jettison you into a world of productivity and personal progress. However, such would be dependent upon you timing the intake well.
Choosing the right ingredients, not drinking coffee as soon as you wake up, and drinking a coffee before napping are just some of the tricks you can perform that will hoodwink you into being more productive.
Develop a strategy and schedule around your coffee consumption. You could even keep a diary of how much caffeine you're consuming and when. Your efforts here can run like clockwork, and you can ensure that you're adhering to a reliable routine without harboring any doubts or uncertainty.
Conclusion
You should always be conscious of what you are consuming. Coffee is no exception to that rule. It is a delicious drink with many benefits. However, it would help if you tried to consume it with greater thought and precision. That way, you can unlock the true potential of both the beverage and you simultaneously. You could cut costs, improve your general health, reduce anxiety levels, and find yourself more motivated and energized as well. After all of that, anything is possible, thanks to more closely monitoring your coffee consumption.