Marketing your brand to pet owners can be one of the smartest things you do for your business, in large part because it's such an expansive market. In 2019, the American Pet Products Association cited that about 68 percent of American households, or 85 million families, own at least one pet.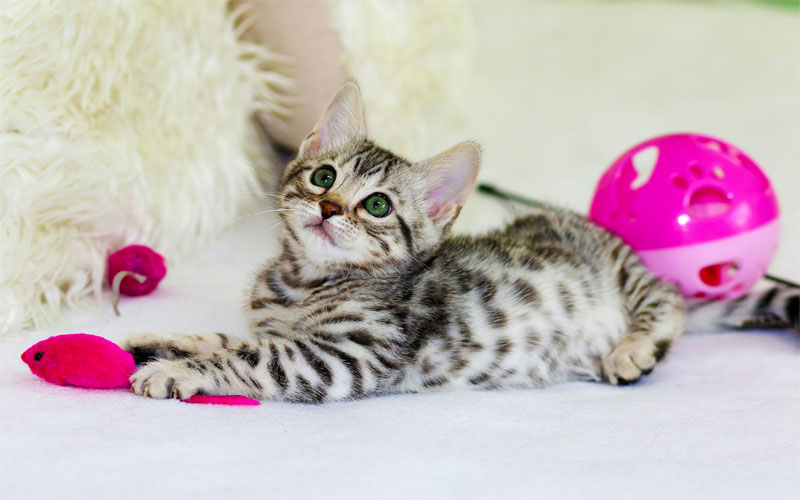 If one of your business goals is increasing brand awareness, making promotional pet items and giving them away to members of this huge demographic is a great strategy. In addition to your prospective customers, many of your existing customers may need quality products to care for their pets, and your brand's promotional pet items may increase their appreciation for your business.
However, there are a few things you need to keep in mind when launching your own line of promotional pet items. For your items to serve their purpose and align with your marketing goals, here are a few things that you should consider:
Your Choice of Pet Products
First, you have to consider exactly which pet items you want to feature as promotional products. They will only succeed if your target market truly needs or has use for them. Otherwise, the promotional item might not get enough mileage when marketing your brand.
Three things that you must ensure for your choice of pet products are the following:
They Must Be Useful
Above all, your promo products should be things your pet parent customers can actually use. Some examples include branded dog collars and leashes for daily walks, fun and pet-safe branded toys, durable feeding bowls, and cute customized dog bandanas.
Due to their practicality, you can count on these items to be used often and thus boost brand interest among your pet-owning customers. And if your customers use the items in public, you have the opportunity to gain fresh brand impressions from others who'll see the product being used.
They Must Be Functional
Promotional pet items need to be functional, too. Every product you launch should possess all the right working parts for a pet and their owner to use reliably. For example, a dog collar must have a secure, yet comfortable closure so that it won't get easily removed. The collar also needs a durable D-ring to which the dog's ID and leash can be attached. Without these functional elements, your pet-owning customers might not be able to use your products, which will defeat the purpose of launching them in the first place.
They Must Be of Good Quality
Knowing that any promotional item has the potential to leave a lasting brand impression, make it a positive one for your target audience by only handing out high-quality products. Cheap and flimsy products can make a bad impression, and some people even consider the effect worse than not giving away anything at all.
Giving out high-quality pet items will guarantee that these will be used over and over again and for as long as possible. Frequent use means that customers can keep engaging with your brand and incorporating it into their everyday lives, as well as expose your brand to others in their circle. That said, be exacting about the quality of the pet items you choose to release.
Whether They Satisfy What Your Audience Looks for in a Pet Item
Once you have particular pet products in mind, assess the common concerns your pet parent customers may have when they buy such items themselves. For example, dog owners consider how comfortable their dogs will be when they wear specialty canine apparel. Owners will also want their dogs to move around without any restrictions while wearing any sort of dog clothing. Those are important considerations to make if you plan to launch dog apparel items like dog bandanas or dog T-shirts.
For that particular example, you'll want to pick pet-safe fabrics and apparel. You may also need to have your pet apparel made in various sizes to suit different pet breeds and body types. It's also worth exploring other attractive features your target audience of pet owners may enjoy, including stain resistance and machine-washable properties for dog clothes. If they think they've gotten an awesome pet product for free, they'll have more reason to be loyal to your brand.
How They'll Feature Your Branding
If you want your audience to connect the promotional pet item to your business, it must be able to reflect your brand's unique story and visual identity. The product should not only bear your business's logo, slogan, or company name, but it should also be customized with a tasteful design so that your customers will be motivated to use it.
Color is another visual element that matters. Having a pet item in your brand colors will help it stand out. Given this, have your pet product designer incorporate one or several of your brand colors onto the item.
You'll also want to ensure that your logo or company name is visible on the product, regardless of its size. If you're giving away pet collars, keep the logo design clean, simple, and easy to recognize. Avoid any ornate details, as they might be expensive to produce and even become illegible on the small pet item.
The Placement of the Promotional Pet Item
Where and how you plan to distribute your new promotional pet items are just as important as the production process. Since your target audience comprises pet owners, it makes sense to hand these items out at pet-related events.
Some examples include trade shows for pet supplies, adoption events, or fundraisers. You can also set up booths near pet stores, pet parks, and other pet-friendly establishments. Remember, you need to make your promotional pet items available in places where you can engage your target market for your strategy to succeed.
When done right, a promotional pet item can be very effective at boosting brand awareness and image. Take these factors into consideration when producing your own branded pet items, as doing so will make it easier for your prospective pet-owning customers to engage with your brand and recommend it to others.