We all want to remain fresh and look young. But sometimes, there are certain things that we can't avoid, such as old age, which is one of the leading reasons for lines, folds, and wrinkles. While this fact can dampen our mood, fortunately, our technology has been able to catch up and continuously find solutions for these problems.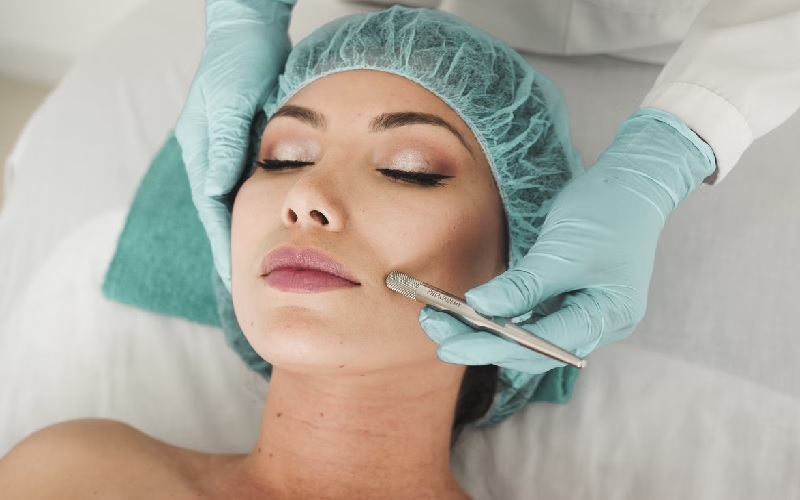 If you're one of the many interested in solving this concern, you're in luck, for we're introducing you to the PRP skin treatment. In this article, we'll be discussing what it is, its uses, and its benefits. By the end of this, we hope that you'll be able to decide on whether or not this type of treatment would be the best answer for you.
What is PRP skin treatment?
PRP, also known as Platelet Rich Plasma skin treatment, is a facial rejuvenation therapy involving your plasma to induce collagen formation and cell migration. This allows lines, folds, and wrinkles to be eliminated. PRP therapy produces natural-looking and discreet results that can last up to two years.
PRP is non-invasive and has no chance of an allergic reaction. You can use it to repair practically any area of the body without adverse effects. This makes it excellent for clients who don't want or aren't suitable for injectable fillers.
What is PRP skin treatment used for?
Platelets are bodily cells that assist the tissue in mending and creating new cells. PRP is inserted into specific areas of the skin, where it creates an environment that promotes collagen growth, tissue regeneration, and skin tightening. PRP reduces wrinkles and improves skin tone and texture, making it softer, fresher, and more attractive.
How does PRP skin treatment work?
To help you further understand the science behind PRP treatment, here are some things you can expect to happen once you request a PRP skin treatment.
They'll draw your blood Approximately 2 to 4 teaspoons, which is a modest amount of blood, would be extracted from your arm.
They'll take your blood to the lab Blood is delivered to the lab in a test tube and placed in a centrifuge, splitting your blood into layers. A heavy concentration of platelets can be found in one of these layers.
They'll inject the blood onto your skin. Using a syringe or micro-needling, your physician will inject the blood containing a high quantity of platelets into your scalp or face. The device looks like a roller for lint with tiny needles protruding out of it. Your physician may also insert a filler to give you instant effects.
What can you get from the PRP skin treatment?
Long-lasting results. PRP results take around three to four weeks to manifest, but they are long-lasting, making the whole operation worth it. It has a fast procedure, and its results often last for about 12 to 18 months after the three-treatment series.
It's safe. PRP is incredibly safe since it utilizes your natural ingredients. It's also not a new method and has been used since the 1970s. It has been recognized and used in hospitals and medicinal sports for its remarkable wound-healing abilities.
It can take care of delicate and hard-to-access areas. PRP is handy for treating difficult-to-treat areas, like the delicate under-eye area, where clients commonly detect indications of aging first but where laser treatment is not possible.
It's a natural cosmetic injectable. Without using any foreign products, PRP employs your natural materials. The procedure involves getting a small sample of your blood and spinning it in a centrifuge for about five minutes to isolate the plasma from other blood particles. The platelet-rich plasma is injected directly into the procedure area to support collagen and elastin synthesis.
It provides your skin with complete rejuvenation. PRP increases the formation of elastin and collagen, thickening and tightening skin that's thinning and effectively reducing fine lines and wrinkles. It's also a terrific treatment for enhancing general skin tone and texture because it promotes collagen, making it very beneficial for people who suffer from rosacea or acne.
Summary
While aging can be a stage that we'll all go through, it is still possible to lessen its side effects, such as lines and wrinkles. They make our skin look alive and healthy despite everything our body can go through, like stress.
With the help of PRP skin treatment, we can go back to looking like our youthful selves using a natural process. Saying this, we hope you've found this article educational and have learned new things regarding PRP skin treatment.