With so many different modes of travel available to tourists nowadays, it can be difficult to choose the best one. However, for those wishing to travel throughout Europe, an Interrail trip makes sense as it's a fast, convenient, comfortable, and affordable option. But what if this is your first Interrailing trip and you're feeling a bit overwhelmed with the entire concept? Not to worry, we've got six essential tips that will help you to prepare and ensure your trip is exactly as you imagined.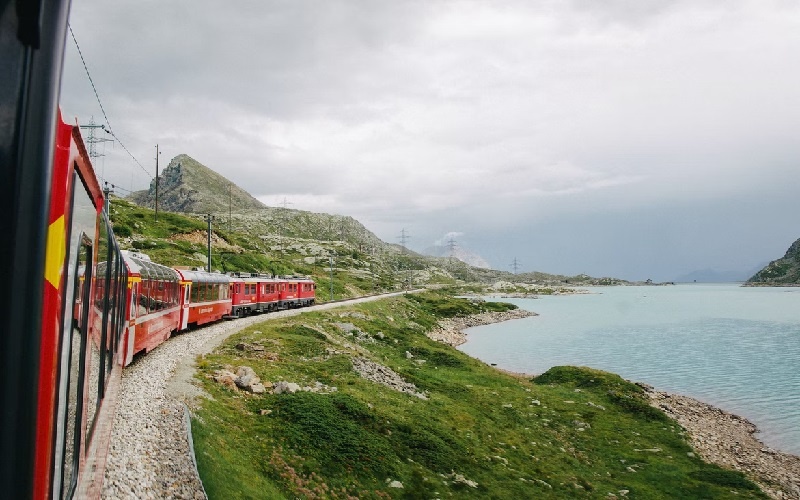 What Does the Interrail Pass Include?
Interrail is a train pass that provides travelers with the ability to visit more than 40,000 destinations spread out over 33 European countries. Your Interrail Pass allows you to travel with 40 railway and even ferry companies. It is extremely easy to use, as you download the pass to your smartphone. Simply show the pass on your screen and you're good to go.
It should be noted that there is a small number of train companies where additional seat purchase is required, so it's best to check the Interrail website for all the latest information and details. The pass is available to European citizens and non-Europeans who are classified as official legal residents.
Choose the Right Pass for Your Itinerary
It's also important you choose the right pass for your itinerary. Some passes are designed for a single country only, whereas others allow you to set your own pace and visit two or more countries. There is a price difference, so that's also another thing to be aware of.
Need Help with Your Itinerary – Check Out Samples
Speaking of your itinerary, this is probably the toughest part of planning your trip, i.e., deciding which places you'll visit. It can be helpful to check out sample Interrail itineraries online and get an idea of what's possible. Chances are you won't be able to fit every destination into one trip, so view this one as the first of more to come.
Make Rail Travel Smoother by Packing Light
Any expert traveler will tell you that one of the top tips for an Interrailing trip is to pack light. The last thing you want to do is haul a big heavy suitcase, or suitcases on and off a train. Ideally, you want to fit everything in a backpack that you can easily and comfortably carry on your back. This will make your entire vacation seem much less cumbersome.
Bring On-Board Entertainment Options
Because you may be spending many hours at a time on the train, you'll want to bring some entertainment options with you. You can rely on your smartphone for chatting on social networks and playing various games, but you may also want to bring an e-reader, a music device such as an iPod, puzzle books, or even a deck of cards if you're traveling with companions.
Don't Head Out on Vacation without Insurance
This tip isn't specific to Interrail travel but rather travel in general. You never want to depart without travel insurance. The unexpected can happen at any time, so it's best to be prepared so that it doesn't ruin your trip and/or cost you a small fortune. Single trip travel insurance provides coverage for many issues that can arise, and it even includes COVID-19 cover. For those with pre-existing medical conditions, you can still get coverage. Travelers can visit a reputable travel insurer and get a quote online.
With these tips and some careful planning, you'll be ready for a fabulous rail journey that you won't soon forget. Rail trips may just become your favorite mode of travel.