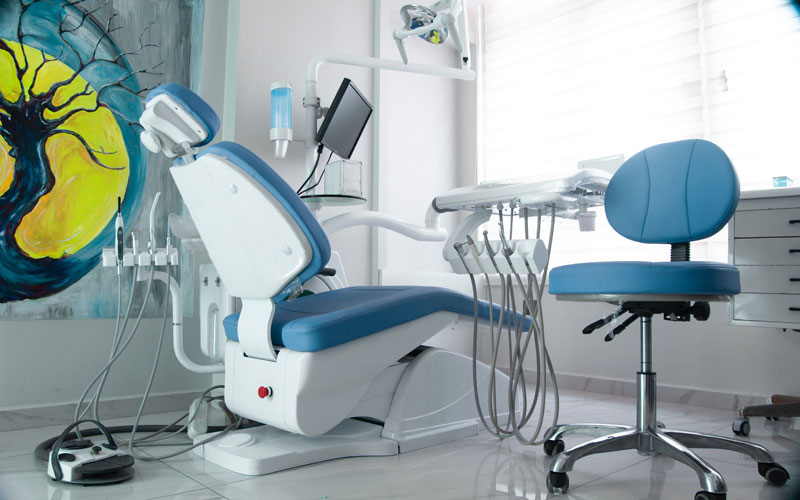 If you feel like you're a good match for a career in dentistry, you're probably questioning where to start. The fact is, while dentistry mainly focuses on dental care and oral health maintenance, it also offers several diverse career options that don't always involve patient contact. Keep on reading to find out more about some of the most popular dentistry careers available in Australia.
Dental assistant
If you're someone who wants to start out in the dentistry field without having to spend years studying at a university, then working as a dental assistant might be the ideal job for you. Dental assistants are crucial to dental practices like the Australian Dental Specialists. Their job entails helping dentists with a variety of tasks ranging from preparing instruments for procedures, taking and developing X-rays, and helping dentists put together dentures for senior patients.
Dental assistants are also usually the first and last point of contact for many patients who come into the clinic. As a dental assistant, you might be the one who answers the phone to book appointments and also the person who handles their payment before they exit the practice.
It'll probably be up to you to preserve a high standard of customer service and make sure that all clients leave the clinic with a bright smile on their faces. If this sounds like a career path worth pursuing, completing a Certificate III (HLT35021) in dental assisting is highly recommended before getting started.
Dental hygienist
Dental hygienists have a greater level of authority and responsibility than dental assistants and this job typically offers better job security as well. The role of this mid-level dentistry career usually includes performing examinations for dental diseases such as cavities and polishing and cleaning patients' teeth.
Dental hygienists also play a huge role in patients' health by helping them prevent major dental issues before they develop. A big part of their role involves educating patients and teaching them the right methods of dental care, which may help prevent major dental problems from occurring in the first place.
For a career in dental hygiene, it's best to pursue a Certificate IV (HLT45015) in dental assisting as a starting point.
Cosmetic dentist
Cosmetic dentistry — also known as aesthetic dentistry — focuses primarily on making people's smiles look better. This field mainly involves boosting the appearance of gums and teeth rather than focusing on general oral health. Some of the most common procedures cosmetic dentists have to perform include teeth whitening, veneers, dental implants, and dental bonding.
Plenty of cosmetic dentists are just general dentists who offer a specialized range of services. Therefore, most of them are usually more than qualified in standard dental practices and are able to provide a full range of services as well.
If you're someone who's seeking to charge higher fees for your services, this career pathway might be worth looking into.
Dental laboratory technician
Dental lab technicians generally work together with dentists to manufacture dental products with the exact specifications the patient requires. They're usually involved in producing a wide variety of bespoke dental prosthetics such as dentures, crowns, and bridges.
As a dental laboratory technician, you'll have 4 main fields to choose from. These include maxillofacial prosthesis, fixed prosthesis, removable prosthesis, and orthodontics/auxiliaries. However, with enough experience, training, and skill you'll be able to create products for all your patients' needs and wants.
Oral and maxillofacial surgeon
As the name suggests, an oral and maxillofacial surgeon performs surgical operations in and around the mouth and jaw.
Most of their procedures involve correcting jaw alignment problems and structural abnormalities like cleft lip and cleft palate. Some even specialize in reconstructive surgeries for patients with traumatic injuries.
However, becoming an oral and maxillofacial surgeon isn't exactly a walk in the park. On top of a degree in dentistry, you'll require at least 4 years of clinical experience in a residency program. Plus, the work can be quite complicated and requires a lot of skill to perform.
General dentist
A general dentist is much like a GP. They perform a wide range of general activities and treatments that are common and routine in dentistry. Their tasks involve general gum and tooth maintenance such as cleaning, disease prevention, cavity fillings, root canals, and more. While this might not sound like such an important or demanding job, general dentists are crucial for the well-being of a healthy and smiling society.
Occasionally, they are also required to deal with advanced dental problems such as diseases in the pulp, nerves of the oral cavity, and a variety of other oral hygiene issues that affect the health of the teeth and gums.
Orthodontist
Orthodontists are specialized dentists that are concerned with the proper positioning and alignment of your teeth and jaw. They're capable of performing a variety of advanced procedures to make sure their patient's teeth and jaw are aligned perfectly.
Because people with unaligned or missing teeth and dislocated jaws often have self-esteem issues and difficulty in sleeping and eating, they also play a huge role in making sure their general quality of life is maintained.
Lastly, orthodontists usually deal with children. Sometimes, however, adults will also need treatment — especially for issues that were untreated during their childhood. To pursue a career as an orthodontist, you generally need to complete a few years of specialty training after your degree.