My husband and I debated and talked about letting my daughter participate in the safety patrol yearly trip to Washington D.C. As any parent knows letting your 11 year old get on a plane and fly miles away for four days without  you is a tough pill to swallow. I based my own decision on the fact that this has been taking place for many, many years and everyone comes home safe. So reluctantly my husband agreed to let her go. The trip was not an inexpensive one by far, three nights and four days of jam packed activities, and the plane ticket differently added up.
As the trip date approached we noticed that the weather with a normal average of 45-60 started to dip. We found that each day the temperature was dropping. For us Floridians this weather was VERY VERY VERY cold!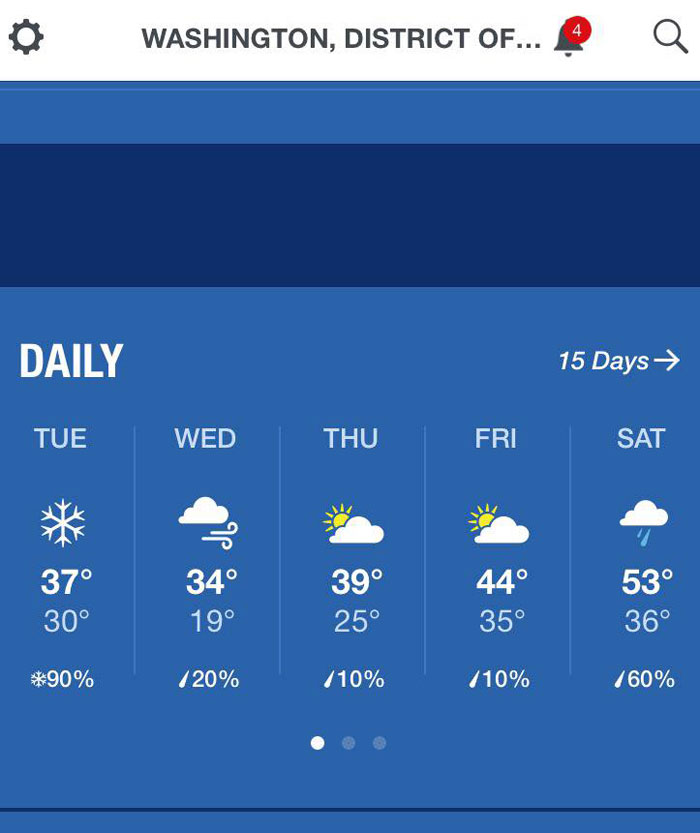 Thankfully I had been preparing and already had a winter jacket on the way. I had to order it online of course because those type of clothes are only in stores for a short period of time here in South Florida. As it got closer I realized we needed to prepare more and I purchased some gloves, a scarf, and long sleeves so she could layer. A few nights before the trip we found that there was a 90% chance of snow.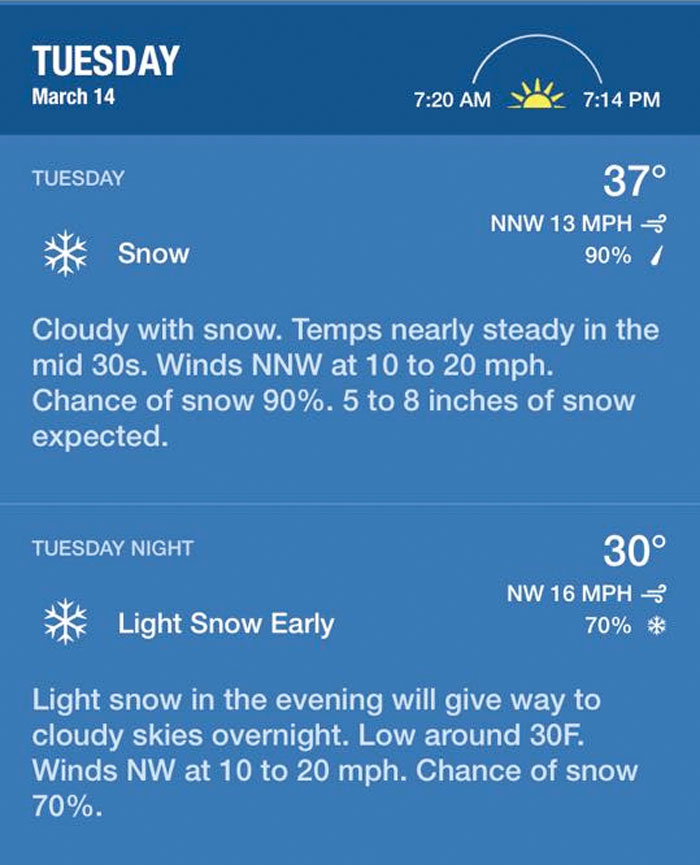 I was so excited that my daughter was going to get to see snow but realized she didn't have the right foot ware. So two nights before the trip we managed to find some very cute boots, which is saying a lot because she is very picky. Everything was packed and all I could think of was she was going to be so cold, she has Florida blood!
Then Sunday evening as we were preparing to end the week we started hearing about the terrible storm that was headed for D.C. My parent instincts kicked in and I started worrying about the plane ride. If they got there would things be closed? The news was saying that people should stay at home on Tuesday (which was their scheduled day of arrival). I got my daughter ready for school Monday and dropped her off, before I could even get to work I received a call from another parent informing me that their plane had been cancelled. Now the worry of them being up their during a storm was replaced by empathy for my daughter who was going to be so disappointed that she wasn't flying to D.C. tomorrow.
However I didn't need to worry. Her teacher, who is the head of the safety patrol, spent hours on the phone with the help of parents and chaperones and they were able to reschedule the entire trip for two weeks later. I realized that this was by far the best thing to happen. Can you imagine if the kids were up there during the storm? They would have missed out on so many activities! The kids were not disappointed at all as the teacher didn't tell them what was going on until they had made all the arrangements for the new trip!
So last week my daughter was able to go to Washington D.C. for three nights and four days jammed pack with so many activities:
Air & Space Museum
Ghost Tour of Williamsburg, Va
Jamestown Settlement
Historic area of Williamsburg
Mt. Vernon home of George Washington
White House
Jefferson Memorial
Franklin D Roosevelt Memorial
Holocaust Museum
Night tour of Lincoln, Viet Nam and Korean Memorial
Air Force Memorial
Capitol Building
Arlington Cemetery
Changing of the Guards
Tomb of the Unknown Soldier
As she toured the historic and educational city of Willamsburg and then Washington D.C. I was able to follow her on a Facebook group created for family. It was like being there. The kids were not allowed to keep their phones with them which I think was a brilliant idea which means the kids interacted with each other and paid attention to the tour guide. However each night they were able to call home and each night my daughter was full of information she learned during the day and excited tales of her adventures. She was both happy and sad when the last day of her trip arrived. Happy to come home to her mom, dad, and brothers but sad because she was enjoying herself.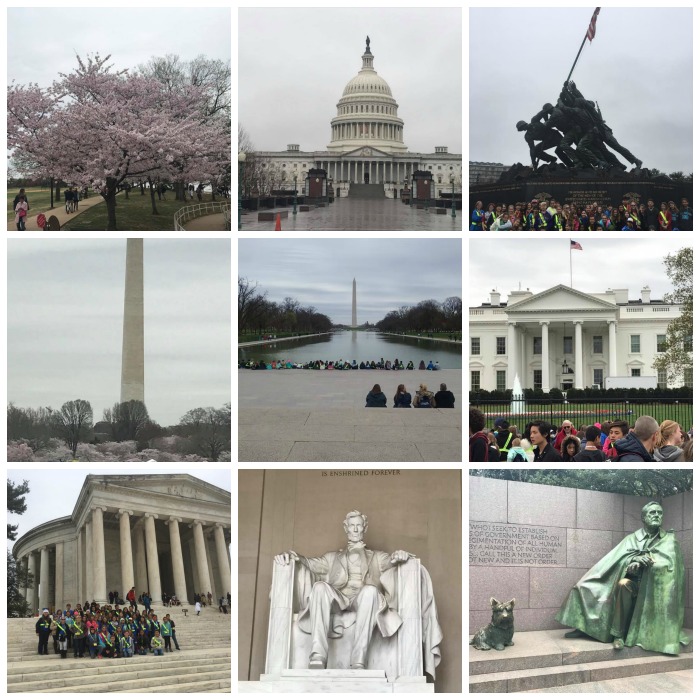 I can't say enough how this trip ended up being a trip of a life time for my daughter. She came back with souvenirs but she also came back with memories that will last a life time. I even downloaded over 200 photos from our Facebook group and created her a picture book so she will always have a visual reminder of her trip. She was so thankful and gave me the biggest hug.
So if you have the chance to let your child enjoy such an adventure I encourage you to do so even if it is hard to let them do so, you won't be sorry!