The most challenging part of gift-giving is often coming up with ideas and finding the right gift. It's even more difficult if you are a procrastinator or a busy bee. You'll push the idea off until the last minute and then scramble to find the perfect item. To make it easier on yourself, try some of these easy solutions.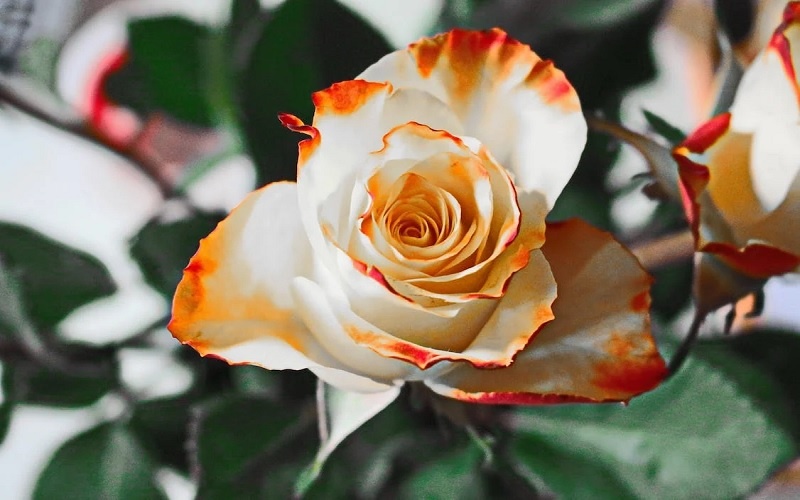 Consider Flowers
Flowers are an easy and beautiful choice for any occasion. Whether you need to show your appreciation, congratulate someone, or just remind them of how much you care, a bouquet is a great gift. You can find online flower delivery services that do the work for you. You can order next-day flower delivery and have the perfect bouquet sent to the recipient's door. 
The florist will take care of everything from arranging the flowers to delivering them. They can also select the perfect one depending on your budget and the occasion. Consider a monthly or weekly subscription to make the occasion extra special.
Get a Gift Card
Gift cards are always appreciated. They offer your friends and family the option to get something they want or need. Think of what the person would use most, and get a card from that store or service provider. This way, they can always pick something of their own choice. To make it extra special, include a handwritten note detailing why you got the card.
When choosing the gift card, think of recent conversations you've had. For example, if someone mentioned needing a new laptop, get them an electronics store gift card. If they're nursing an injury, opt for an Amazon gift card to cover some of their needed supplies. A new mum will appreciate a gift card to their favorite baby store or a spa where they can have a well-deserved pampering time.
Put Together a Gift Basket
Gift baskets are an excellent way to express your thoughtfulness and show how much you care. Curate a basket of items related to the recipient's hobbies or interests. For instance, a foodie will appreciate a basket full of spices, sauces, and other cooking ingredients. 
A skincare enthusiast would love a basket of their favorite facial products. Gaming lovers will enjoy a basket filled with their favorite snacks, a new game or two, and maybe even some swag. You can also put together a pamper basket for a spa night. 
If stuck, get them an all-purpose gift basket full of goodies. Shop at stores that offer pre-made gift baskets and add your personal touches. This way, you will only spend a little time assembling them. The best part is that a single phone call to the store is enough to get the perfect basket for your recipient.
Donate to a Charity
If you're out of ideas or don't have the time to go shopping, donate to your recipient's favorite charity. It's a great way to give back and make a real impact. Do this in their name to honor or celebrate a special occasion.
Buy Experiences or Memberships
Experiential gifts are not tangible items; they're experiences. They're becoming increasingly popular and make great presents. Consider tickets to a music concert, museum tour, or theater play. You can also get memberships for a favorite gym, museum, zoo, or other facilities.
These are thoughtful gifts that your friends and family will never forget. The best part is that you don't have to worry about the recipient's size or preferences because it's an experience they can enjoy. It's also easy to choose because you can search for events in your local area that are happening around the time of the occasion.
Order a Cake or Desserts
A cake for any occasion is a classic. It's something that everyone loves and looks forward to. You will find cakes for every occasion, from birthdays to anniversaries. You can easily order a cake online if you want to avoid baking it yourself. 
Specify the size, design, and flavor of the cake you want. You can even add special messages or images, making it more personalized. Besides cakes, order other delicious desserts, such as cupcakes, mousses, cookies, and brownies.
Get Something Customized
Consider getting something customized if you're looking for a unique gift with extra thought and care. Customized items such as mugs, photo frames, keychains, and t-shirts are perfect for any occasion. Get the item made with a special message, image, or artwork. Another option to explore is a customized Feng Shui bracelet. It can offer a unique and meaningful present that carries positive intentions. If you need help with what to get, visit websites offering customization services. 
Send a Favorite Book
For the bookworm in your life, nothing beats a good read. Surprise the recipient with their favorite author's latest work or an old classic they've wanted to read for a while. You can also find books related to the recipient's hobby or interest. Or, if you're feeling creative, make a book filled with quotes and stories about the person.
How Do You Make the Shopping Experience Easier?
As mentioned earlier, busy bees and procrastinators often struggle to find the perfect gift on time. To make the shopping experience easier, here are some tips:
Start Your Search Early
The earlier you start searching for the gift, the better. That way, you can compare prices and look for deals. When you hurriedly purchase on the day of the occasion, you will likely not get the best quality or price.
Shop Online
Shopping online is one of the best ways to find gifts quickly. Online stores offer a wide range of products and services; you're sure to find something suitable for your recipient. The best part is that you can shop without leaving your home or office. It means you don't have to interrupt your busy schedule. With so many options finding the right gift will be a piece of cake.
Ask for Recommendations
Sometimes, you need more time to browse through online stores or shops. Don't worry; you can always ask your friends or family members for gift ideas. One might have the perfect recommendation you've been looking for.
Make The Experience More Enjoyable
Follow these tips to make finding the right gift easier and more enjoyable. Remember to make a list to remember all of your shopping tasks. If you need to, consult a friend or family member for help. You'll find the perfect gift when you give the exercise ample time.