I'm going to take a moment and continue my "romantic streak" and review another unique and personalized item similar to the unique champagne flutes I brought to you last month. When I was asked to write about Under Lucky Starts personalized star maps, I knew I wanted to do more than write about them, I wanted one for myself.
The idea is to select a special moment in time, a birth, a meeting, an anniversary, whatever is most special to you. Under Lucky Stars will show you what the stars above looked like on that day in that special place and commemorate it in a photo.
Under Lucky Stars Personalized Star Map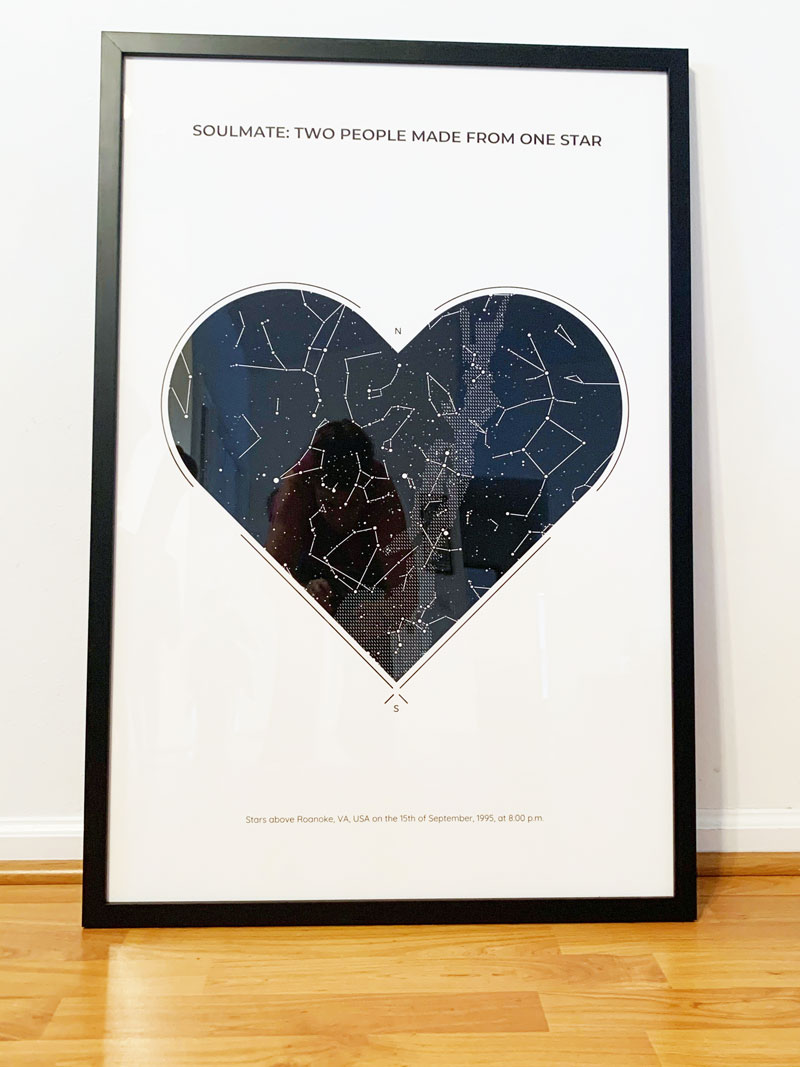 Personalize Your Star Map
Personalizing your own star map is very easy. Simply visit underluckystarts.com and select "Design Yours Now". After entering a few personal details like who you are creating a map for, the special moment and your name, you can begin designing.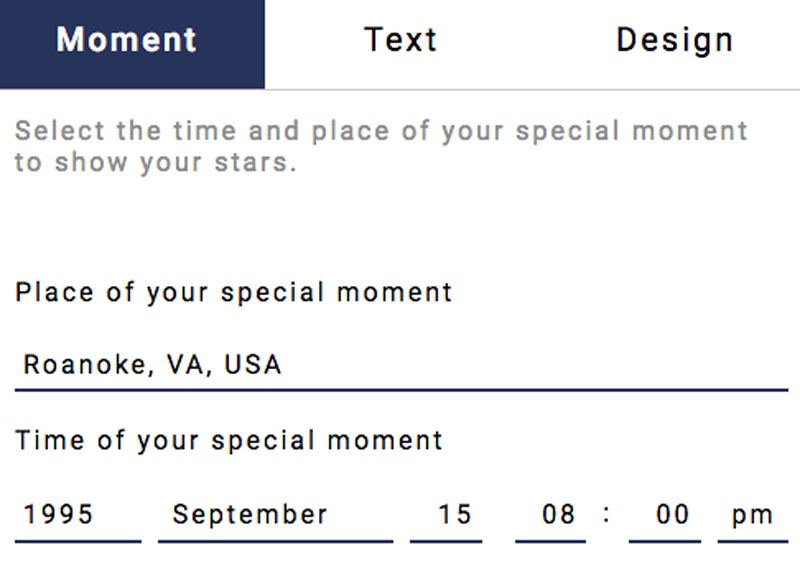 On the next screen, you will have the option to put in your own text that lies above and below your start map. In my case, I selected my own top-line "Soulmates: Two people made from one star", however, I let the bottom line default to the place and time of the star map. In case you were wondering, this is the day I met my husband.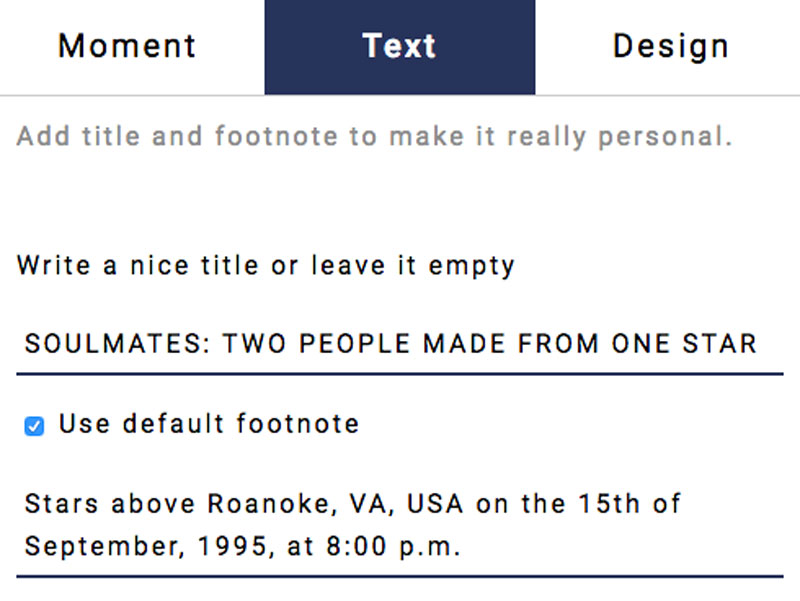 The final piece is the fun part! Where you can select the silhouette to use to showcase your personalized star map. There are several designs and a few color choices. Below are just three options an actual heart, the moon, or the shape of a heart.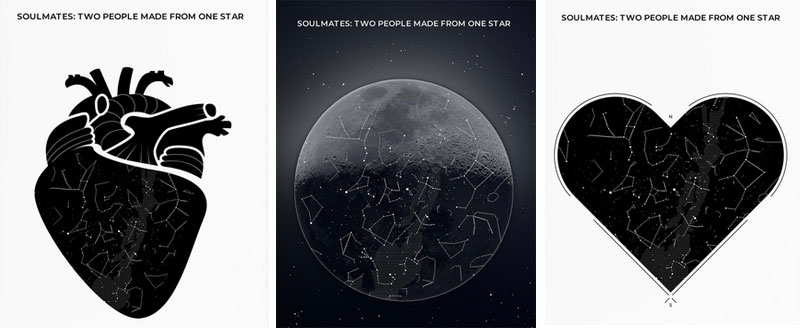 Once you have selected your design it is time to decide on how big or small you would like your star map.
12 x 16 in
18 x 24 in
24 x 36 in
I wanted my personalized star map to be the biggest size possible. I wanted to hang it above my bed. It is PERFECT! I also chose a frame at an additional charge. There are several options but this simple black border was just what I was looking for.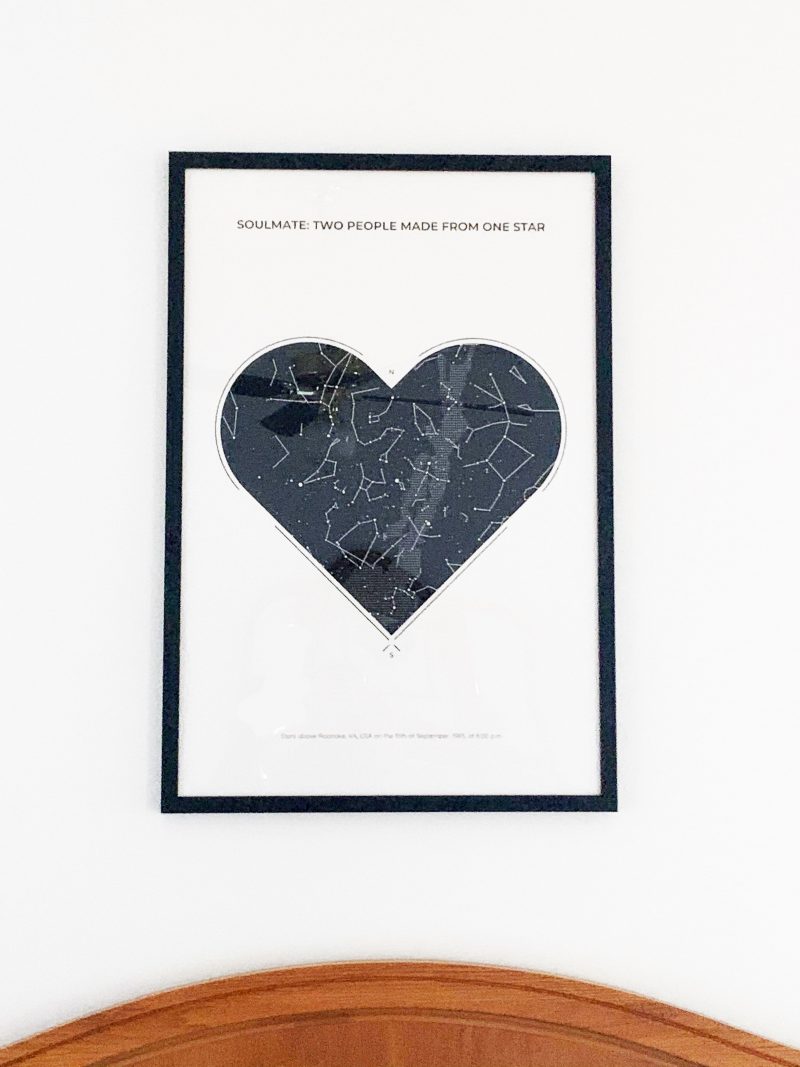 I love how our personalized star map looks in our room, a special nod to the first day we meet. Something we can see each night as we lay down to go to sleep. Under Lucky Stars personalized star maps make a great gift or the perfect decoration to bring some personality to your home.