If you ask my husband he would say I am the opposite of romantic. If I have to tell the truth I would have to agree with him. It isn't that I don't enjoy a romantic gesture it just wars with my logical side. For example, I just can't see spending $100 to have some roses delivered vs picking some up at a local grocery store or a roadside stand. The delivery is a nice surprise but paying so much for the service, I just can't wrap my head around it.
I prefer sentimental gestures. My son bought me a very nice card and the cutest Snoopy stuffed animal that sings and lights up for Valentine's Day and I thought it was the sweetest thing. My favorite Christmas present to my husband this year actually cost me $0. He has a golf ball collection and I managed to contact the clubhouse at the golf course we were married on and had them send me a ball.
So now that you know my style you will see why it isn't how much you spend, or a huge gesture it is the sentimental value. So when I was asked if I wanted to review unique champagne flutes with topography etched into them I thought this is the perfect romantic gift.
This set of 2 stemmed flutes are beautiful! But unlike any other set of champagne flutes because they are personalized by me!
A pair of our classic 8oz stemmed champagne flutes are custom-etched with stunningly detailed contour maps with elevation data for over 1,000 of the world's most iconic locations.
I met my husband in his home town of Roanoke, Virginia. We lived there for two years before making our way to Florida. There was no question what city I wanted etched on to our champagne flutes.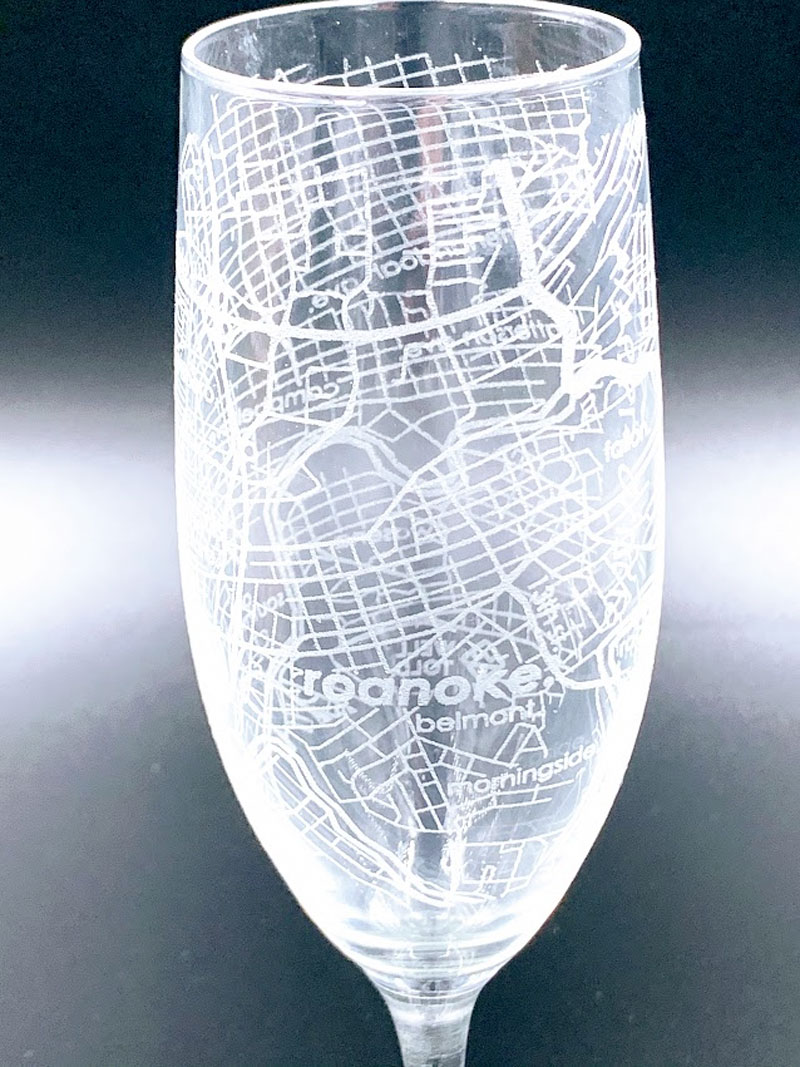 The photos do not do justice to how beautiful the flutes turned out. In addition to the city map the glasses also have the city's coordinates etched into them as well.
What I love is even if you love this idea but maybe champagne flutes are not your thing, Well Told has many different options for you to choose from.
Insulated Tumblers
Insulated Hydration Bottles
Pint Glass
Rocks Glass
I encourage you to read the story of how "Well Told" began. From their beginnings to their charitable endeavors. Sometimes the story of where you get such beautiful items makes those beautiful items even more meaningful.
My husband and I will cherish these gorgeous champagne flutes that remind us of our own beginnings every time we take a sip!