Who doesn't love to travel and explore this big beautiful world?
Whether it's trekking mountains or an interrail trip through Europe, traveling has become much easier and safer than before. From booking tickets online to choosing a hotel, you can now easily pre-plan your trip at the comfort of your home.
Where traveling is fun, packing for it can be the bane of your life!
However, many of us to tend to overlook the fact that every location has its own unique challenges and issues. And, in order to combat them and make our journey safe and secure, we need to be prepared and carry certain items in our arsenal.
So before you embark on your dream adventure, make sure to prepare a backpack with some traveling essentials. This won't only make your trip less tiresome, but it will also allow you to enjoy most of your time.
For your convenience, we have compiled a checklist to make sure you enjoy safe and secure travels around the world.
Passport cover
Your passport is the most important document for traveling around the world. You have to protect it for your dear life because you don't want to lose it in a foreign land. Purchasing a cover for your passport will keep it protected from damages, as you'll frequently use it for identification purposes.
Universal adaptor
As electronic gadgets have become a constant in our lives, having a universal adaptor will save you from a lot of hassles. As the power sockets are different around the world, this little adaptor will let you charge all your devices no matter where you are!
Leather jacket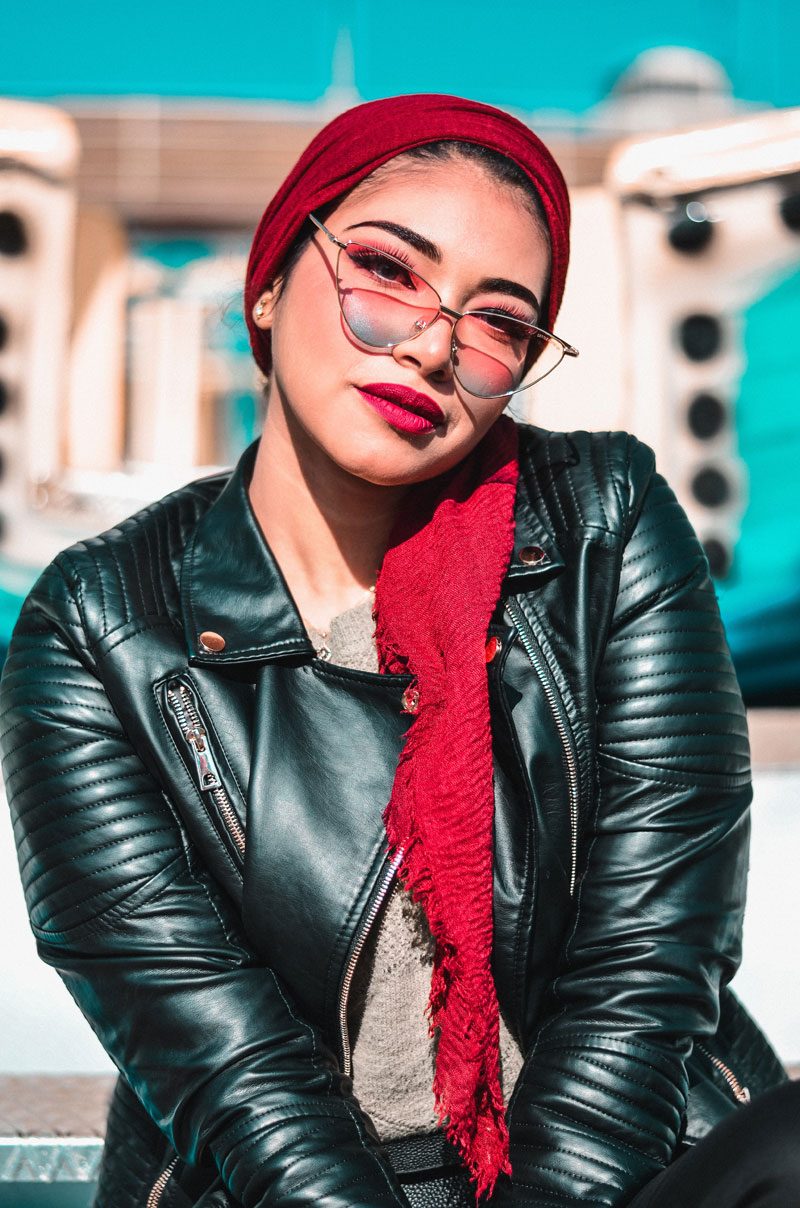 Long flights often become a cold experience, and most people don't prefer to use airline blankets due to hygienic reasons. Having a custom leather jacket can be used as an alternative to a travel blanket. It will also save you a lot of space to carry other important items for your trip.
First aid kit
Traveling far away from home can make you fall sick. It is possible that you might get hurt by an unpleasant incident during your journey. So, it is essential to keep a first aid kit along with necessary medications to help you out in a difficult situation. The kit should include at least the following:
Ointments
Bandages
Cotton balls
Fever medicines
Pain killers
Thermometer
Cold & flu medicines
Antacids
Power bank
Power banks are a must to carry along with you, and especially for long-distance traveling. Keeping your devices always charged is a top priority. It will help you out a lot as you can't always find a power source, especially in the open spaces.
E-luggage Gauge
People who love to shop during their travels can often wind up paying premium charges for exceeding the weight carrying limits. The e-luggage gauge will help you keep your luggage weight in check, and save you a lot of money by avoiding those premium charges.
Comfy slippers
It doesn't matter how cozy and comfortable your travel arrangements are, your feet still might get affected from traveling. Give them some ease by wearing comfy slippers and relax during your travel.
Eye mask
Sleep recharges you, and it is essential during travel for you to reach the destination all fresh and energetic. For this reason, Eye masks are a must-have thing in your luggage. It helps you to avoid the surrounding lights so you can sleep all peacefully.
Earplugs
Where one factor is light, another is sound!
Earplugs are great for avoiding unnecessary sounds in the surroundings. They are your best friends during traveling and can keep you entertained with your favorite music.
Antibacterial wipes
Microbes own this world as much as we do, or probably more. For that, you should carry antibacterial wipes wherever you go!
They are a must-have for all the travelers, as the tray tables of airlines are a hotbed for germs. You will clean them first before you use it. Antibacterial wipes will keep you germ-free and protected from these tiny invisible creatures.
Neck pillow
It's common that many people find it difficult to sleep while traveling. So, keeping an inflatable neck pillow with you can help you resolve this issue. It also comes in handy, when the quality of the pillow provided by the hotel is not up to your standards.
RFID-blocking wallets
By protecting your personal information, RFID-blocking wallets offer essential protection throughout travel. Thieves can take advantage of RFID chips in passports and cards, but these wallets block scanner access, protecting against identity theft and encouraging worry-free travel.
Safety Locks
You can't keep an eye on your stuff all the time. For this reason, carrying safety locks while traveling should be a top priority on your checklist. It helps you in safeguarding your luggage and valuables.
Spare set of clothes
Your carry-ons should include a spare set of clothes, in order to cope with any incident relating to your clothing in flight. It will also become your savior when your luggage might get delayed to reach your destination.
Pen
Always carry a pen with you during your travels. Because you never know when you will need to write something down or fill out some forms!
Snacks
Traveling can drain more energy out of you than you know. It's important to keep a bag of nuts and dry fruits so you can have them whenever you feel low. They are not only healthy but also won't get spoiled. You can also keep a pack of biscuits and chips if you like to snack around while traveling.
Toiletry articles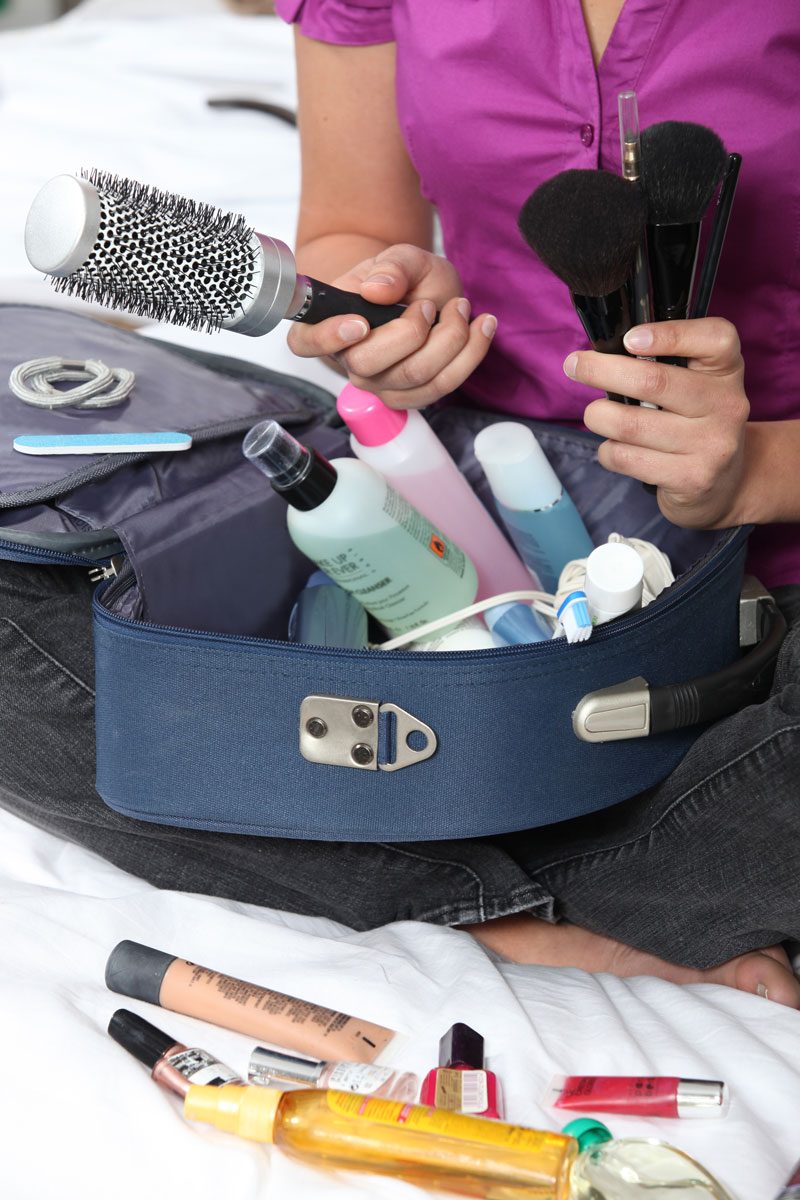 You must carry a travel toiletry bag and keep all your preferred items in it (keeping in check the TSA's 3-1-1 rule). These articles will keep you clean and refresh you during your travels with the comfort of using your preferred and trusted brands.
Torch
Torches are ideal for people who are out on their travels for camping or exploring their destinations at night. It is better to keep them with you all the time, you never know when the need might arise!
Backpack cover
Some particular destinations require exploration on foot. So, carrying a backpack cover will save your valuables from sudden rains and will keep the adventure going.
Conclusion:
Continuous development in technology has made traveling more convenient and affordable. Where it's fun to explore this beautiful world, it also takes a lot of time to travel around. Having a backpack with traveling essentials is, therefore, necessary. It will not only make your trip easier and comfortable, but you can also enjoy the most of your time while you are at it!
Author Bio:
About Michelle Joe: Michelle Joe is a blogger by choice. She loves to discover the world around her. She likes to share her discoveries, experiences, and express herself through her blogs. You can find her on twitter: @michellejoe524