The Holidays are rich with family tradition, my family included. One of my favorite is making holiday cookies with my kids. I always looked forward to making cookies with my Mom and sister as a kid each year. It was a special time for us to make our way into the kitchen to bake delicious cookies and these are memories I cherish. Of course, I've continued this tradition with my own children and we always have fun measuring, scooping, and the best part decorating and tasting the cookies. I also participate in a cookie exchange at work so cookies are a big part of the season for me. Did you know that December 18th is Bake Cookies Day? I'm all for cookies having their own day. Now we need an "eat cookies in your pajamas while doing your Holiday shopping and binge watching tv day". There are so many varieties of cookies and although I do have my favorites, I enjoy trying new recipes as well.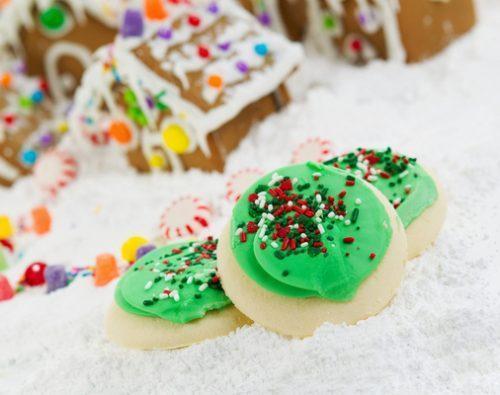 Top Cookies for the Holidays:
Sugar Cookies: One of the most popular cookies during the Holidays. They are simple enough that even beginner baker can have fantastic results, but versatile so that an experienced baker can add tasty or decorative twists. You can make drop cookies or use your favorite cookie cutters to make fun shapes. Leave the cookies plain or decorate them with icings and frostings, let your creativity take over!
Chocolate Chip Cookies: It's hard to go wrong with the classic chocolate chip cookie. Whether you like them soft and ooey gooey, crisp with a hint of brown sugar, or somewhere in between, the chocolate chip cookie is hard to turn down. Consider giving them a Holiday twist with red or green colored chocolate chips. These are sure to be a crowd pleaser.
Peanut Butter Blossoms: Creamy peanut butter cookies with a blossom of chocolate on top, what a perfect combination! Try mixing it the peanut butter cookie by using crunchy peanut butter. As for the chocolate "blossom" on top, alternate using milk or dark chocolate for a special surprise.
Spritz Cookies: These are buttery bites of goodness are a common find on cookie trays. Add red or green food coloring to make them especially festive or use edible pearls or glitter.
Thumbprint Cookies: The sky's the limit for these cookies. You can use a variety of dough bases, but most common are sugar and almond. Simply press your thumb into the dough and then fill with your favorite jams, jellies, even peanut butter or chocolate. Mix and match flavor combinations to make updates to the traditional cookie.
Chocolate Crinkle Cookies: Soft and fudge like, chocolate crinkle cookies are full of chocolatey melt-in-your-mouth goodness. They are coated in powdered sugar which aids in the appearance of crinkles. They are also called Black and Whites.
Gingerbread Cookies: Whether you're making soft, puffy cookies or the crisp cutouts with sugar icing, gingerbread cookies are always a hit. The sweetness is balanced well with ginger and tend to remind people of the Holidays.
While I'm sure your cookies are made with love, buying everything you need from butter to flour, maybe even a new mixer or other gadgets can certainly add up. To help save your wallet this year, use Discover Deals to shop, save, and earn rewards on all your baking necessities. You can earn a CashBack Bonus – through the end of December – on online shopping with retailers such as amazon.com, Walmart.com and others as well as at department stores such as Macy's and Nordstrom. How much is the bonus? Different merchants have different deals, so there is enough variety to find something for everyone!
There are several different ways to use your CashBack Bonus, too! You can opt to actually get cash as a statement credit or cold hard cash in your account. You can also use your rewards instantly towards shopping with merchants like Amazon. Follow me on this: you shop, you earn rewards which you then use to shop again and earn more rewards. It's a fantastic shopping cycle! Alternatively, you can redeem your rewards for gift cards – these make perfect stocking stuffers or you can choose to donate your rewards to charity.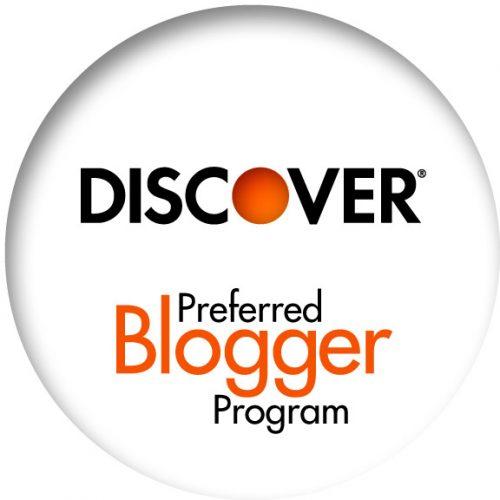 What's your favorite kind of cookie?