You can significantly improve your wellbeing and health by making simple changes in stress management, exercise, and diet. This is known as lifestyle medicine – the key to long-lasting good health.
Nutrition and workout are always recommended as both help keep your body and health in good shape, but that's not enough. This guide is here to help you by providing actionable knowledge you can use in your day-to-day life.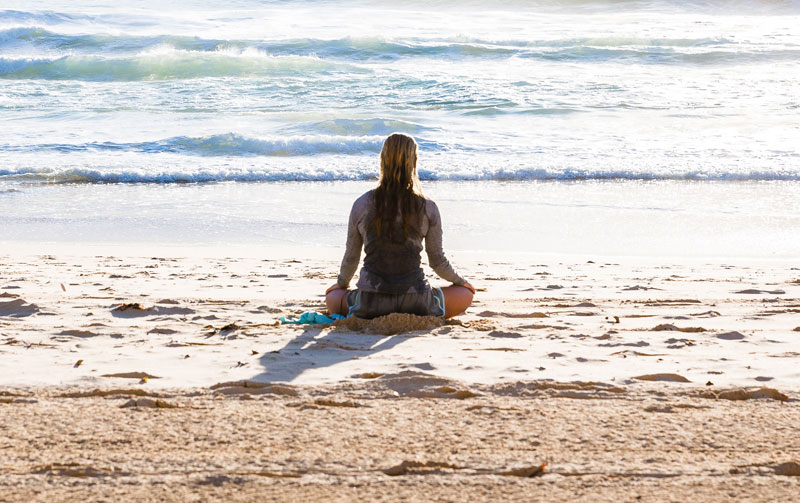 This list of health and wellness suggestions is brought to you by a combined effort from personal trainers, dietitians, and naturopathic physicians.
The goal is to show you how simple changes in your lifestyle can positively reflect on your health. Here are the best lifestyle medicine tips to improve your health and wellness.
Diet is everything
You are what you eat; there's no question about it. Whether you work out or not is irrelevant. If you don't eat healthy food, your health won't be in good shape. With that in mind, the first step towards building a healthy nutrition routine is to eat your vegetables.
Of course, thinking positively about your health is the attitude that will get you through every hardship in your life. Still, vegetables and fruits are essential to boosting your overall health and building a healthier immune system.
Aim to eat five servings of vegetables daily. Leafy greens, grapes, tomatoes, carrots, cabbage, broccoli – these are all nutritional powerhouses loaded with antioxidants.
MAINTAIN A GROOMING ROUTINE
Aside from eating healthy and working out, you should take your grooming seriously as well. Remember that the more well groomed you are, the better you will feel. choose a hairstyle that will match your overall look. You should also invest in quality facial creams and moisturizers. This will ensure that your skin stays supple and young looking.
This is especially important if you like to do activities outdoors. Exposing your skin to the sun could age it in the long run. Consider shaving some parts of your body. Body hair is natural, but shaving or trimming the hair in certain areas is more hygienic. When shaving, you may want to use a well-maintained straight razor kit for a closer, cleaner shave.
Develop a healthy diet routine
How much you eat and when will determine your energy levels, as well as the shape of your metabolism. You want your energy levels to be high and your metabolism in the best shape possible. You can do that by developing a healthy diet routine.
It helps to avoid additional cravings for food, maintain your focus, keep your mood up, manage your weight, and keep your health optimized. Check your diet as you want a balance of foods that are dense with calories but high on nutrients, nutrient-dense, and low on calories.
Avoid highly refined, processed foods and try to eat more fresh whole foods. Include foods rich in anti-inflammatory omega-3 fatty acids in your diet as well.
Exercise daily and manage your sleep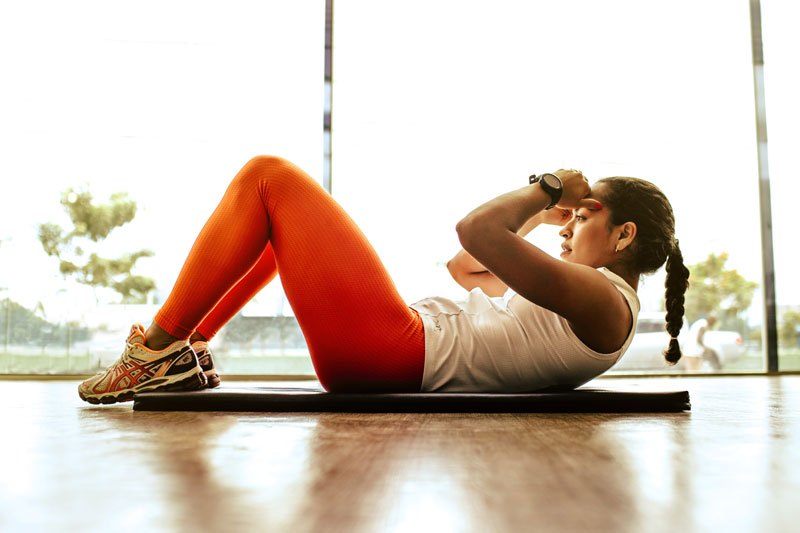 Exercise and healthy sleep are as important as your diet. If you work out on a daily basis, you can do so much for your health. Daily exercise helps improve bone density, lower cholesterol, enhance lean muscle, normalize blood pressure, improve eyesight, and make you feel great for being you.
The more you exercise, the healthier you are. The best thing about this is that you don't have to do anything exaggerated – it's enough to be consistent about it and do it properly. Go for a hike, run, ride a bike, go to the gym, whatever floats your boat.
Pay special attention to your pre-workout nutrition too. The other part of your wellness is getting a good night's sleep. In case you can't sleep, try relaxation techniques such as yoga and meditation.
You can also help your mind and body sink into sleep mode by eating healthy bedtime snacks like chamomile tea, cherries, oatmeal, or whole-grain cereal with milk. Ensure you're getting a good night's sleep by choosing the right sheets, mattresses, and pillows. Have a look at Sleep So Well's guides before you make a decision.
Turn off all your gadgets and put them at least 10 meters from your bed. Darken your room as much as possible and try to empty your mind. Consider a dawn simulator alarm clock to help you wake up gently during those winter months.
Invest in a Good Health Plan
It's always good to be insured, especially when your health and wellbeing are in question. Having a good health insurance plan that covers all the necessary health services is a long-term investment that you should consider.
Plans like Medicare advantage plan offers all the usual health services, as well as added wellness coverage. Unexpected situations and accidents can happen, and it's better to be prepared for the worst. For times where you have to buy your own meds, consider ordering from Canadian sources like PricePro Pharmacy to save tons of money.
Healthy Eating Before Supplements
Many people who work out make the same mistake in thinking that supplements are a good substitute for a healthy and nutritional diet. This is probably because many doctors and health experts recommend various mineral and multivitamin supplements.
Unless you're a bodybuilding champion, you don't need supplements. If you're using them anyway, make sure you carefully evaluate your supplements for safety and purity. Some supplements can cause reactions with medications and other nutrients, so caution is advised. You can also get supplements through IV treatments administered by a medical professional who can advise you about potential medication interactions. Baltimore IV therapy, as well as options in other cities, can bring your appointment directly to your home, making getting the vitamins you need simple.
Before ingesting any supplements, speak with a medical professional to determine which are risk-free and right for you. They can also determine your ideal dosage and use window while keeping track of your ongoing progress. Even if they are well-known or have celebrity endorsements, not all supplement companies should be trusted. Examine the ingredients and formulation in detail. Be cautious to avoid spending more money to fix issues that arise from taking the incorrect medication. Choose brands that show scientific proof they are, for example, the best probiotic for matured women.
Your health and wellness depend on how seriously you take them. Both depend on your lifestyle, and you don't have to be an expert or an athlete to look and feel healthy.
All you have to do is be responsible to yourself, pay attention to how you live, what you eat, and how much, and make sure you exercise daily. Keeping yourself healthy isn't that hard at all.