Vacations can involve relaxation, but they should go beyond that. There should be a time in your life when you put down work for a while and pick up something new. Two weeks off is great. A month is even better. Taking time off gives your body time to reset and lets you recharge your mind. It also gives you an opportunity to explore things you didn't have a chance to do before. 
This post explores some fun activities you might want to try on your next vacation. Check them out below. 
Walking Tours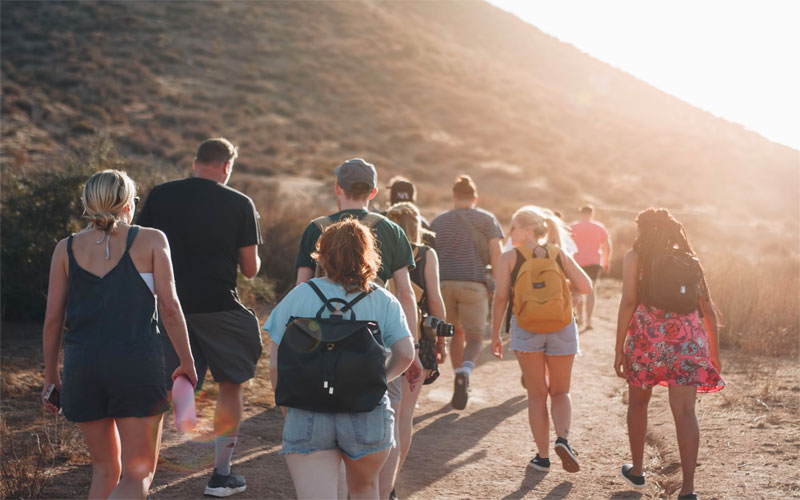 Do you spend all day sitting in an office, tapping at a computer? If so, you're not alone. That's the way of modern work. 
Walking tours are a great way to offset the effects of chronic sitting. A guide takes you through a local city or nature reserve, showing you everything you need to see. It's a great experience and it can introduce you to your destination in a way that public transport simply can't. 
The best walking tours are all run by locals. They understand the area intimately and can give you the low-down on the best restaurants and venues to check out. 
Learn To Cook
When going to a new place, it's a great idea to learn to cook like the locals. In many parts of the world, "food is happiness." Therefore, spend some time getting to know the best dishes and experimenting with them yourself. 
Depending on where you stay, there should be myriad opportunities to learn how to cook and whip up a good meal. Locals tend to be more than happy to give you the low-down on their local techniques and what you should do. 
You can also go on paid courses. Just ask your hotel if they have a list of chef schools in the local area you can attend.
Go Partying With Locals
Partying with the locals is another great way to get to know the culture of an area. Events happen all the time, so it is well worth taking some time to explore and see what's happening. 
Partying in a foreign place takes you out of your comfort zone, but it is also a lot of fun. It is a good way to learn more about a place and its people. You can also make new relationships and friends for life. 
Go to coffee shops, bars, and local restaurants if all-night parties aren't your idea of a good time. Usually, you will find communities in these locations, and most people will be happy to talk to a face they haven't seen before. 
Take Hop-On-And-Off Bus Tours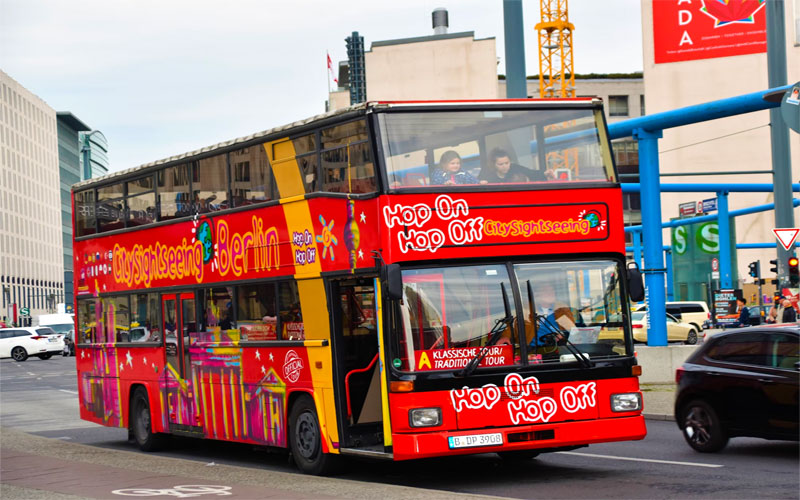 Hop-on-and-off bus tours are a great idea for anyone who is short on time. If you don't have long at your destinations, using motorized transport helps you see more in less time. Usually, you can get around an entire city in a little over eight hours, seeing all the big attractions and having time to take photos. 
Are buses not an option? Try getting around on scooters or Segways instead. These devices are cheap to hire and run and make it easy to get from A to B without having to rely on the subway. 
Get Airbnb To Take Care Of Activities For Your
Airbnb experiences are taking off in popularity. People are using them to book things like donkey rides, and paintballing. 
Airbnb experiences include just about every fun activity you can think of while you are on vacation. Try picking activities that fit the character of the local area. For instance, when traveling in nature, go kayaking. Or when going to the beach, book a mule ride.
Film Some Aerial Shots
Your next vacation could also be an opportunity for you to become a photography whizz. Drones, like the DJI Mini 3, make it easy to get stunning outdoor aerial shots of any place you travel. 
You can then collect and edit all this footage when you get home and post it online. Just make sure you confirm you already arrived home first. Don't publicize the fact that you are away as thieves may take advantage of the situation. 
Go On Vacation On Your Vacation
It might sound a little strange to go on vacation while on vacation, but it is a great practice. Vacations can be a lot of work, so spending some time deliberately chilling out and relaxing is essential. You want to feel like you've had a proper break. 
Spend Some Time In Layover Destinations
Getting to know layover destinations is a great opportunity if you have several stops along your route. You can fly into an airport, spend a couple of hours looking around the adjoining city, and then return later on for your connection. 
Obviously, you should only do this if you have enough time. Don't attempt it if you only have an hour or so between flights. 
Get Off The Beaten Track
Many vacationers stick to the beaten track because it feels safe. They prefer to walk the path well-worn. 
However, that sort of approach results in a generic experience. You wind up doing the same stuff as everyone else. 
That's not the case, though, when you strike out by yourself. You find things other people don't see.
There are so many hidden gems out there that tourists and travel sites don't know about. For example, you might come across an unknown beach, miles from the crowds. You might also discover a great place to eat down a side street that hardly anyone knows about. 
Getting off the beaten track also makes your vacation break feel more like an adventure. You're doing more than just ticking various sites off your list. You're actually living and exploring. 
Go On A Day Trip
Going on plenty of day trips is another great way to make your vacation fun and interesting. These create a focus and give a purpose to the entire experience. 
You could go on day trips to theme parks, remote waterfalls, whale shark encounters, and boat trips. The possibilities are endless. Just see what's on offer in your local area. 
Take A Skydiving Trip
Going on a skydiving trip is another great way to enjoy the day and do something you'll remember for a lifetime. Skydiving gets the energy pumping and it is a great thing to do with friends.
Always go with qualified instructors. They will dive with you, helping you enjoy the experience more. They always take two parachutes with them, just in case the first fails.
Go For A Night On The Town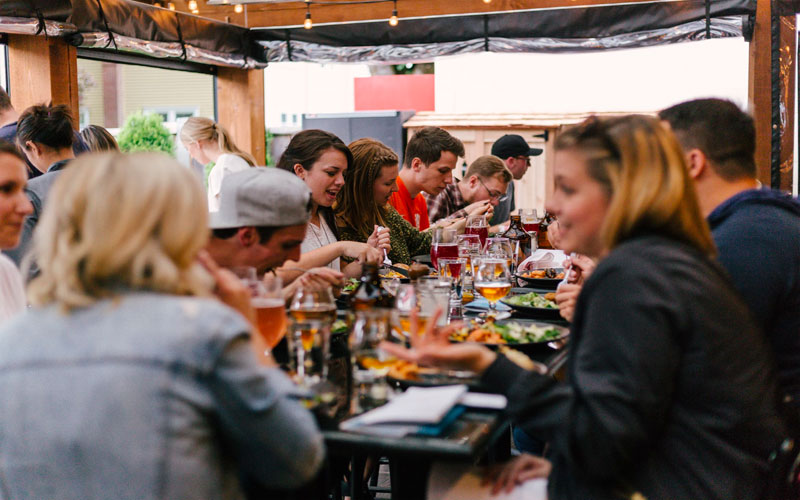 Going for a night on the town can be an interesting experience in a foreign country and a fun vacation activity. People tend to do things differently overseas. Usually, there is a greater emphasis on food, particularly in Asia. 
Take A Skiing Trip
If you're near mountains, you might want to take a skiing trip. Spending a day on the pistes is a lot of fun. Just rent the equipment you need from local vendors. You don't have to take it all with you. 
Some ski destinations are better for multigenerational groups. Others are better for friends. Most resorts let you rent out small log cabins so you have somewhere to stay warm between excursions. 
Try An Escape Room
In the 1990s, there were numerous TV programs featuring contestants attempting to escape various rooms. They had to solve puzzles before the time limit was up, usually under the most appalling of circumstances. 
Escape rooms are like a modern version of those old shows. Vacationers go along to a facility with a group of friends and then one person goes inside and receives instructions from those outside. They then put two and two together to solve the puzzle to get out of the room. 
Play A Round Of Minigolf
You can also try a round of mini golf with friends and family. Young children love it.
You'll usually find mini-golf at the edge of town in most destinations. You might also come across it in malls, particularly if you travel to a city-state, like Dubai or Singapore. 
The quality of mini-golf experiences varies dramatically so always do your research. Find out what features courses have and how they make their holes more interesting. Windmills are cool, but they've been done a thousand times before. 
Go And See A Matinee
Vacations are the only chance some people get to see a matinee. It can be fun to entertain yourself during the day and then go out somewhere else in the evening!
Matinees are also a good option if the weather isn't holding up. Being indoors and watching something fun lets you forget about the miserable conditions outside. It keeps you warm, too. 
Paint Something
Many popular vacation destinations run outdoor art classes, often atop mountains. Participants get an easel and paints and are instructed on how to reproduce the wonderful landscapes in front of them. Just be wary, though, it can get a little windy on top of mountains, so tie your hair back and wear plenty of warm clothes.