Updated: September 3, 2023 since this article was published this specific product is no longer available but has been upgraded. I still love my hair dryer and will be purchasing another Solia Hair Dryer if/when I need a new hair dryer.
I honestly never put a lot of thought into my hair dryer. I had the same hair dryer for a good 10 years until it started making a funny sound. At this point, I felt it was probably time to purchase a new one. I knew whatever hair dryer I purchased I needed to have one with concentrated airflow since this helps keep the frizz away. I didn't have to look too far when I was offered the chance to review a Solia Hair Dryer.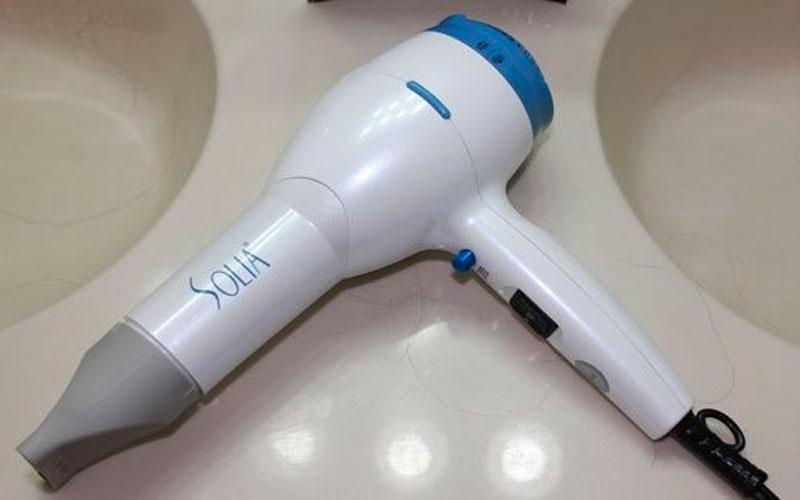 Pretty much all hair dryers work the same. They dry your hair. So it is hard to really say why one hair dryer is better than the other. There is one feature on the Solia Hair Dryer that I absolutely love and that feature is the "cool lock" feature. While many hair dryers have this feature, on my previous hair dryer I had to continually press the cool air button to have the hair dryer blow cool air. On the Solia Hair Dryer you only have to press the cool lock button once and the hair dryer continues to blow cool air until you press it again.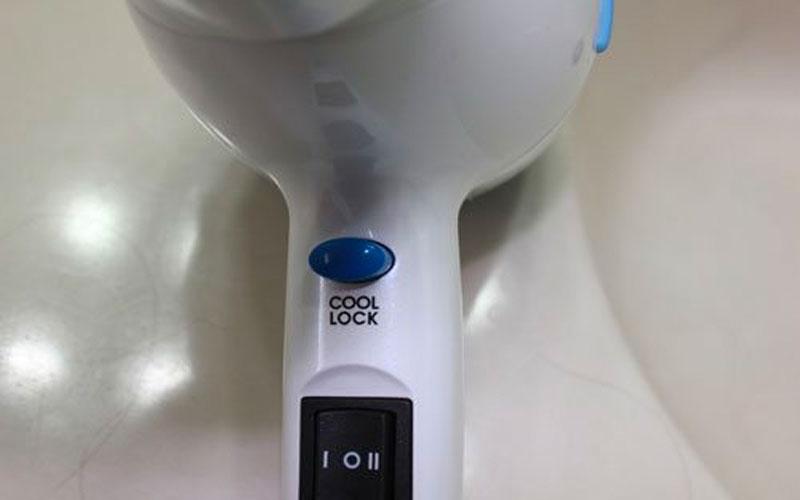 This is a great feature! I often switch to cool air when using the round brush to curl the ends of my hair, it is much more convenient to be able to set it to cool and have it continually blow cool air. The Solia Hair Dryer also comes with a concentrator that is a must when blowing your hair out straight. Without the concentrator, you end up with lots of flyaways and often frizzy hair, or at least I do. The concentrator helps concentrate the flow of the air from the hair dryer to the spot you are trying to dry, instead of blowing your hair every which way.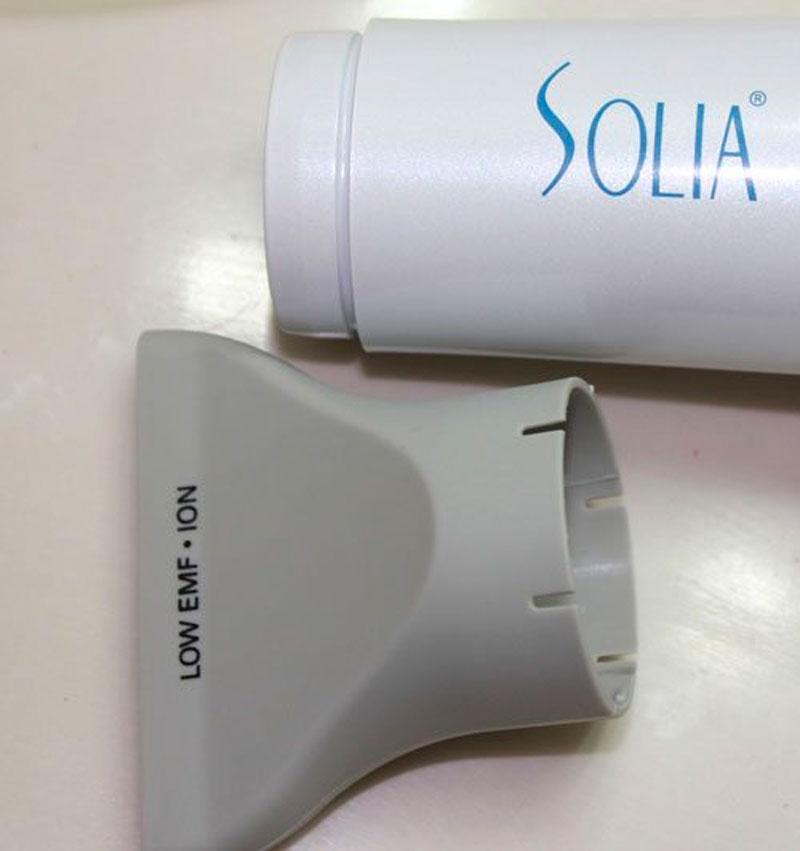 The Solia Hair Dryer is a ceramic ionic hair dryer and is very light. The lightness is another really nice feature. It makes it a little easier when it takes a little time to blow out your hair. Your arm doesn't get as tired. Do you know what an ionic hair dryer is? Or what the difference is? Unlike standard hair dryers that dry out hair, ionic hair dryers work to break down the water molecules.
There are two settings on the Solia Hair Dryer, a low setting and a high setting. I would love to see one additional setting, one in between the low and high. I usually use the high setting when blow drying my hair, but there are times when I would like a little less air, but keep the same temperature. Also, I would like to see a setting that gives you a little more flexibility regarding the temperature, for times when I want the high airflow but not quite as hot.
Overall I really love the Solia Hair Dryer. I'm not sure if I'm imagining it or not but I feel like the hair dryer gets my hair dryer faster. The concentrator works great and as I mentioned above I'm totally sold on the cool lock option!
NEW! .The Solia Professional Ceramic Ionic Hair Dryer is an ultra-lightweight professional hair dryer that is engineered with ceramic ionic tourmaline infusion technology to ensure even heating and maximizes hair moisture to leave hair shiny and frizz-free.
Features
1875 Watts of Power
Ceramic Tourmaline Ionic Fusion Technology to provide even heat distribution and frizz-free styling
2-speed settings
Ionic Generation
Cold Shot button
9-foot cord
Concentrator Nozzle Included
Removable filter
Ion light-up indicator
The weight of dryer itself is 1.1lb; fully packaged weight is 2.4lbs
Please note: the dryer may have shipped with the cool lock on.  Please press the cool shot button to release and the dryer will begin to emit hot air