According to researchers, seeing is eating. When our brains perceive food that we want, our mouths start to water, and our gastric juices begin to flow. Eating with our eyes is hardwired into our minds.
The reasons for this are to do with our evolution. It seems like there is a direct link between seeing the food we eat and the motivation to consume it. The idea lends credence to the old concept: out of sight, out of mind.
Researchers hope that their discoveries will help people dealing with eating addictions and disorders. By merely displaying food, they may be able to institute healthy outcomes. It's yet another reason why people should save their glasses for the dinner table.
Therefore, with this in mind, it's worth thinking about how we can make our Mexican meals look even more delightful. You want to construct recipes that not only taste delicious but look good too.
But how, precisely, do you do that?
Show Off Different Colors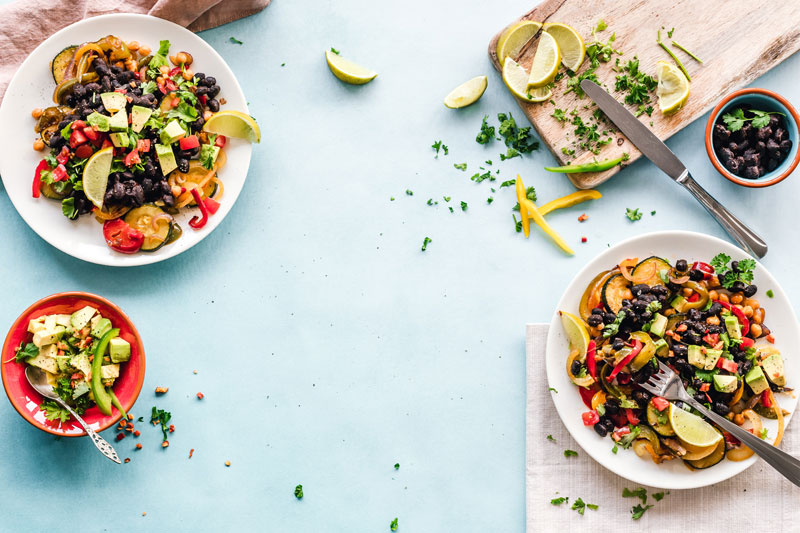 When it comes to the esthetics of Mexican food, you're in luck. It's just about as colorful as you can get. From the deep green of fresh guacamole to the bright red of salsa, it's certainly a feast for the eyes.
Including all these colors on the plate is a good first step. If you're making something that involves predominantly plain colors, like tortillas or tacos, try to construct dishes in a way that doesn't conceal the colors. For instance, when making enchiladas, make the tortilla wraps as usual, but then cover the entire bake with your tomato sauce and add sour cream and guacamole afterward.
Add Height
Have you ever noticed that Michelin-starred chefs are obsessed with adding height to their dishes? Most look like an edible version of a house of cards.
It turns out, though, that adding height to a dish makes it more attractive to use, partly because it is so unusual. Adding height creates a kind of three-dimensional effect that leaves us spellbound and wanting more.
When it comes to Mexican food, adding height can seem challenging, but there are a number of ways you can do it. When presenting tacos, for instance, present them in an upright manner. Similarly, when you serve burritos, try piling them up on the plate, or adding a salad garnish to the top.
Frame Your Meals
Framing Mexican meals can be a challenge because so many of them are runny and fill their respective containers. But that doesn't have to be a problem. Instead, it can be a benefit.
For instance, you can make chili look fantastic by putting it in a high-sided bowl and topping it with freshly-chopped chilis and coriander leaves. You can also try things like using smaller plates if the actual area your meal takes up is small.
Serve In A Well-Lit Room
Finally, you want to serve Mexican food in a well-lit room to show it off at its best. Bright lights will reflect off the reds, whites, and greens, helping it look even tastier.