It seems that every time we turn around someone has gotten hacked, personal information has been compromised, and there is nothing you can do but hope your information is safe. While there are many companies out there to help protect your identity like LifeLock what about protecting at an even more basic level.
I have a co-worker who doesn't do online banking, she doesn't order items online, and really prefers not to enter too much information when she is on the internet. This is because it seems that no matter how safe you are, there is always someone lurking out there that just may target you and get your most personal information. This is where HotSpot Shield comes in.

Hotspot Shield hides you from those that are looking to track your activity and from those that might be waiting to steal your personal information.
Features of Hotspot Shield Elite
Anonymous online access: Hotspot Shield Elite masks your IP address to ensure an anonymous browsing environment. You can now visit web pages, exchange emails, and communicate online, knowing that your browsing and communication history is private and confidential.
Identity theft protection: Hotspot Shield protects your personal data, such as credit card information, passwords, and personal records from online hackers and identity thieves. Its VPN technology creates a private, secure tunnel through which you can channel your online activity.
Malware protection: Hotspot Shield intercepts various forms of malware, such as NAME, from reaching your computer. Its suite of anti-malware tools protects you from over 3.5 million known malware threats, phishing sites, and spam.
Since I spend more than 50% of my day online this is a great way to stay safe. I also find myself using a public network often when I'm within WiFi range or using the hotspot on my phone. I sometimes wonder if doing so is not the best idea. I do practice safety in my passwords an personal information as much as I can but I know that it is out there in cyberspace.
An Elite membership is only $2.49 a month or only $29.99 a year. That is a small price to pay for a peace of mind. Not only that but with the Elite membership you are able to add Hotspot Shield to up to 5 devices. These devices could be Mac, Windows, Android, or iOS so there is no excuse.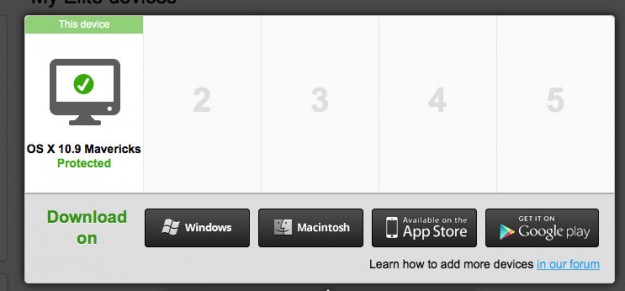 Once Hotspot Shield is downloaded on your computer you can take a small tour to let you know where to find things.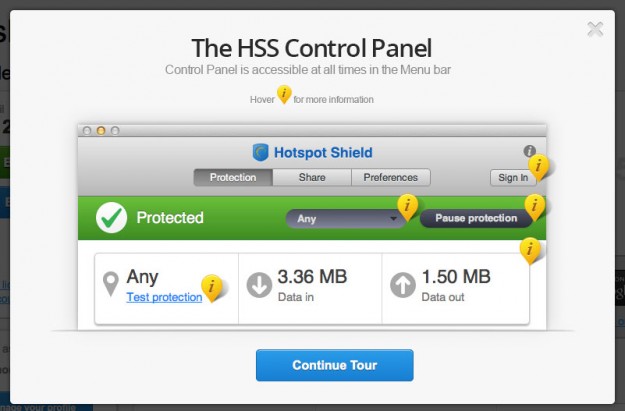 Hotspot works in the background letting you surf anonymously and protects your credit card and other personal information