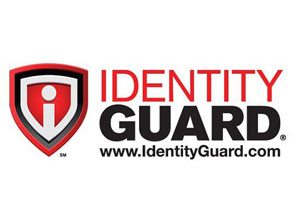 Each passing day makes it easier and easier for criminals to steal your identity if you haven't taken proper actions to thwart them. Of course identity theft can happen to anyone no matter how careful you are but the more careful you are the less chance it will happen to you. Honestly this is not one of my strong suits. I do so much online I know I've opened myself up as well as my family to this very crime. One of the easiest ways I can think of off the top of my head for a criminal to gain access to vital information is through a false email.
I have schooled my children (and husband), to NOT click on links in email. It is better to go directly to a site that is asking for information and enter it there. Identity thieves use special links in emails to gather login information. Once they are in to a secure account they can play havoc with your identity.
At one point in time I use to have pin numbers that made sense, birthdates, anniversary, something easy to remember. Of course you are always told NOT to do this. My husband many years ago had to cancel his debit card due to an unauthorized online transaction that appeared to come through his debit card through paypal. Now we just go with the bank given pin number or change it to some obscure pin and just remember it.
One if the biggest tips I can think of when it comes to keeping yourself and your family safe online is DO NOT use the same password for all your online activity. I know it is a pain to remember so many passwords but it is less of a pain to do this then to recover from and deal with identity theft.
You may be surprised to know what kind of information a skilled identity thief can gather from just a few blunders on your part. Are you aware of Child ID Theft? Yes even a child's identity can be stolen before they even get the chance to really use it. Take action today to help secure your child's identity.
Identity Guard
has a unique feature that I'm getting a chance to try out myself. This feature is called kIDSure and it is a special program to help alert you to any possible activity on your child's identity. This weekend I registered both myself and my children through this program. Guess what I found? I found that there may be some suspicious activity on my oldest son's identity. I am not yet privy to what this activity is I have to provide hard proof of my relationship to access the information. For this reason I'm in the process of obtaining my son's social security card. I'm hoping that the activity has more to do with his father because they share the same name. However it is definitely something I need to continue to follow up on.
Identity Guard wants you and your loved ones to stay as safe as possible. They are offering three great FREE e-books for your downloading pleasure. These books talk about identity theft and how to keep your family safe: Free Identity Guard e-books.
I'm looking forward to my experience with this product and sharing it with you as I learn how to keep my family safe online and away from the prying eyes of an identity theft!
---
Disclaimer: This service was provided to me for review at no charge. In addition I received monetary compensation. All opinions are my own. You may read more of my disclosure here.
---