The kids have been back to school for over a month now. If you spoke to my son he would say it has been more like a year. He greats me every morning with a typical teenager face that says, "Do I really have to go to school?". My daughter on the other hand was so excited to get back to school. She couldn't wait to see all her girlfriends who she missed over the summer and to get back to twirling.
Honey has been twirling all summer and requesting photos and videos. As you know action shots are not easy photos to take. However using the Panasonic LUMIX G7 I have been able to get some great action shots. I actually love this shot above of her extending her leg and twirling her batons. The blur of the batons gives the shot a great sense of motion. The Panasonic LUMIX G7 helps you capture "that moment" using the 4K Ultra HD Video. From the video you can extract the perfect photo. This is exactly how I was able to extract both of these photos.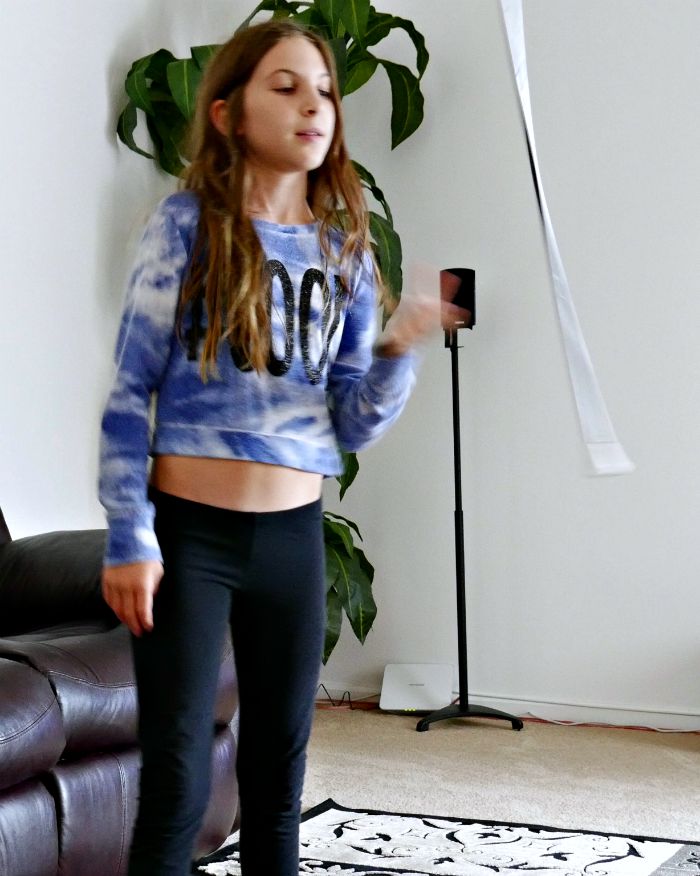 Now that Honey is back to school she has jumped right back into twirling and even joined the competition team this year. We are so excited and can't wait to see her compete. She has also mentioned she is going to try out to be one of the captains. I'm so proud of her and thankful that she enjoys school like she does. Another favorite past time of hers is reading. This she got from me, I'm always in the middle of a book or two. We were leaving for school the other day and she had no intentions of setting down her book. Using the 4K feature on the Panasonic camera I was able to snap a photo as she was walking out the door to school and still manage to get a nice look on her face.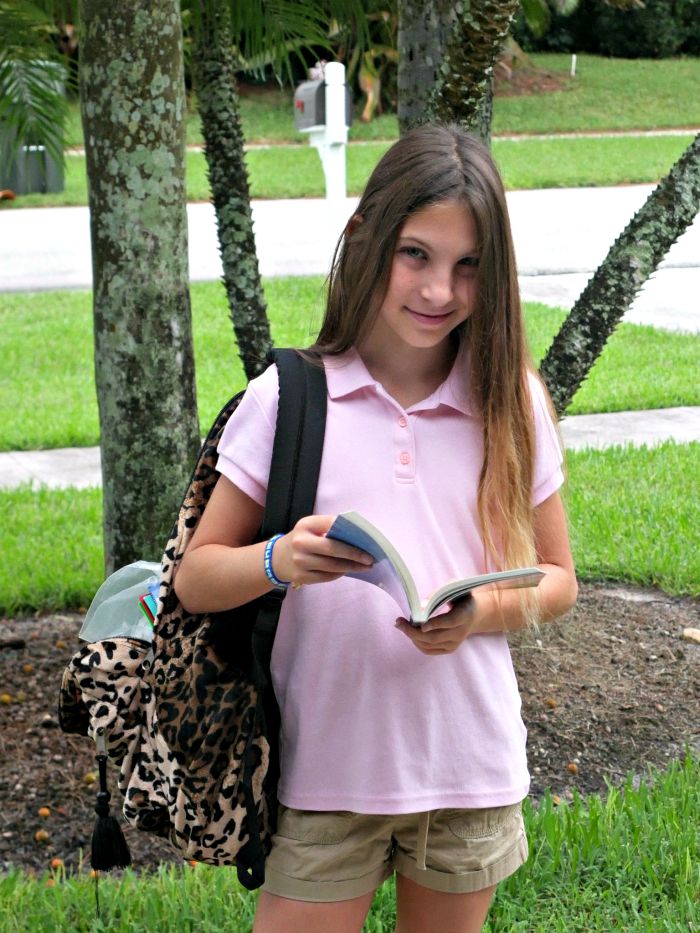 Of course that didn't last long and she turned and walked towards the car. She isn't always in "picture mood". However it was the perfect chance for me to snap a photo of her new "hair do". Recently we colored the tips of her hair. It was kind of her back to school new do. It turned out just how she wanted and the girls at school loved it.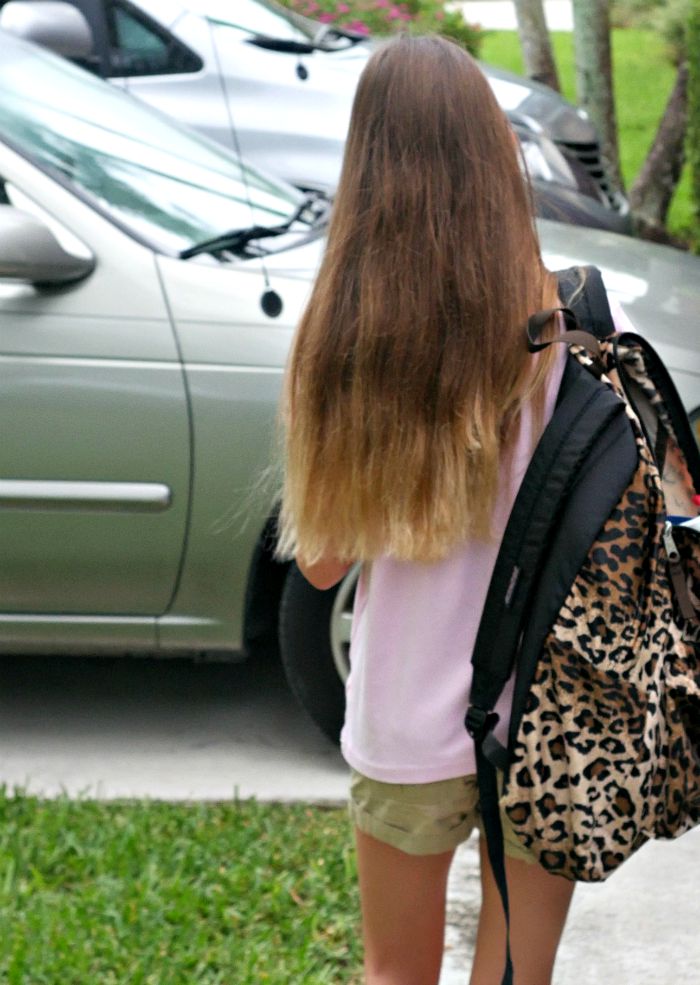 No bus for this girl her school is 1.5 miles down the road and on my way to work. So each morning it is usually a mad rush to get out the door on time and get her there before the bell rings.
Sometimes when I want to take photos Honey is not in "photo taking mood". Usually when this happens I have to give up.  However with the Panasonic LUMIX G7 4K feature I can usually get her to laugh while taking photos and then I can extract the perfect look I'm going for. Yesterday we were all sitting at the table after school working on an afternoon snack. She was laughing at something so I grabbed the camera and snapped away!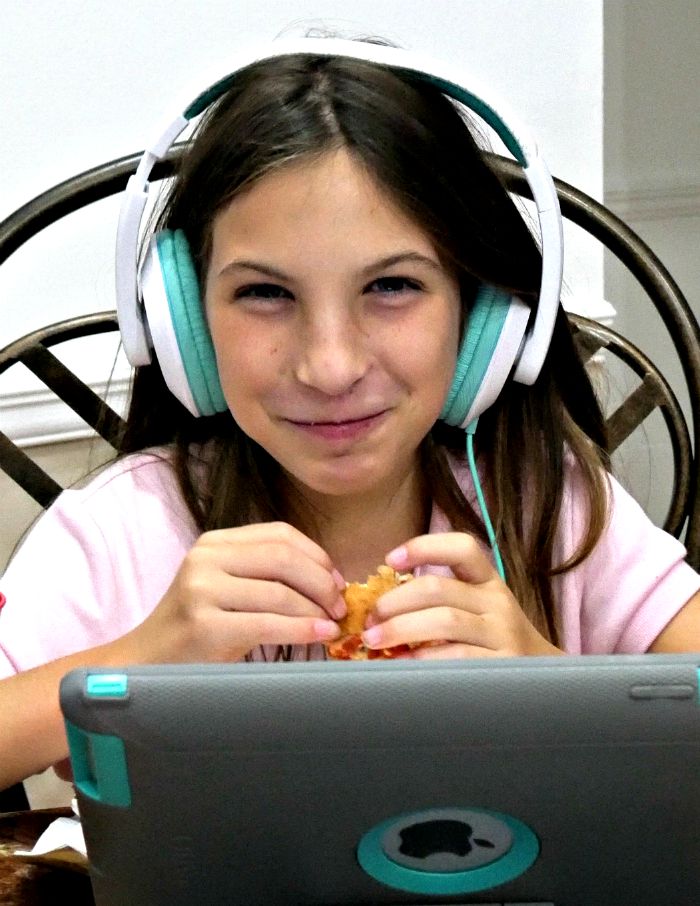 Back to School is always full of activities and motion, from bus taking to walking and twirling to cheerleading. In fact Back to School means we are on the go. One of the features of the Panasonic LUMIX G7 that I love is the ability to share any of my photos instantly through WiFi. All I need to do is download the Panasonic Image app. Since most of my technology have touch screens such as my iPhone and iPad I love that the LUMIX G7 is also equipped with a touch-enabled monitor.
I have been really enjoying getting to know my Panasonic LUMIX G7 and recently took it with me on a family vacation. I can't wait to share those photos with you soon!