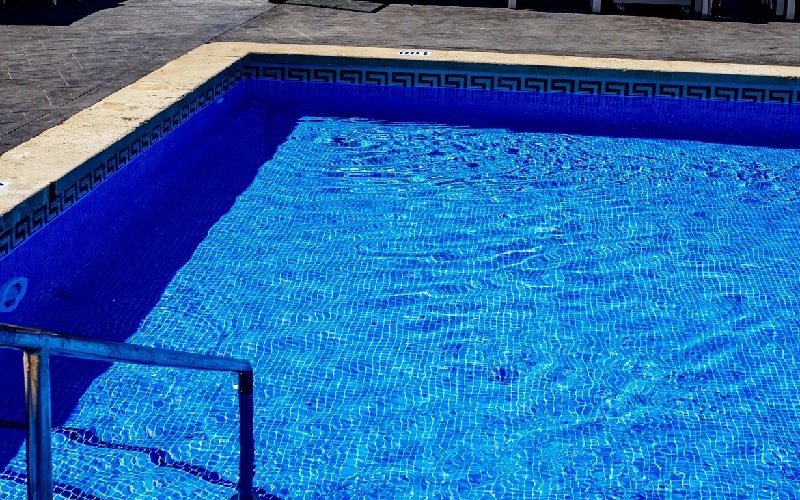 Choosing suitable pool tiles adds value to your exterior space.
Are you planning to remodel your pool and want to give it a fresh look? Or are you planning to build a brand new swimming pool? Choosing suitable swimming pool tiles is vital to 'achieve' the styles you are looking for. But for homeowners selecting the perfect match pool tiles is an overwhelming process!
If you select appropriate pool tiles, half the battle is won to display a unique style statement! However, are all types of mosaic tiles suitable for this application?
We heard you, minimizing your struggle to find the suitable pool tile, we have encased article that'll take you through 7 pro tips to choose tiles for your swimming pool area.
Grab the tactics to select the best pool tiles for your upcoming pool renovation project. Let's drill down the seven tips for picking the suitable pool tiles:
Match the Hues of Pool Tiles with Your Decor Theme
A swimming pool in the exterior is a great feature adding significant value to your property. To enhance the appeal and reflect the sense of tranquility – you must consider the style element you are using to build a swimming pool.
You might have some decor theme in mind – Your swimming pool may be installed amid greenery or a spectacular pool deck with a luxurious seating arrangement for your loved ones. Consider the decor theme while choosing the color of your pool tiles.
Fortunately, swimming pool tiles are available in a variety of attractive colors. If you wish to stick to an 'aquatic' kind of a decor theme, prefer the shades of blue – such as blue, cobalt, aquamarine, gray, and more. And to match with the natural elements around your pool, you can choose green or muddy color shades.
Strike a Balance Between Beauty and Safety
Undoubtedly, you want your swimming pool to create the first impression. At the same time, consider safety while selecting pool tiles. You can choose tiles with a practical approach for different segments of your swimming pool – like
Pool deck,
Along the circumference of your swimming pool,
Pool walls,
Pool bottom/floor,
Fountain or waterfall.
Install pool tiles with anti-skid texture on their surfaces – for pool decks, along the circumference and pool bottom. That way, you can protect your loved ones from slips and falls.
You need to have pool tiles that prevent yellow scaling where the top of the water meets the tiles (for the waterline).
Choose the Right Pool Tile Material
Pool tile material determines the aesthetics and the durability of your tile installation. You should consider the following parameters while choosing the tiles for your swimming pool:
Water resistance
Pool tiles are designed to be submerged in water for almost their entire life. The density and porosity of the tiles are crucial technical aspects here. Your tiles should never allow water to pass through their thickness and run-up to their bottom. If that happens, your pool tiles installation will be damaged soon.
Temperature resistance
If you plan an open sky pool, the pool tiles you install must sustain adverse weather conditions, both in summer and winter. Therefore, temperature resistance is a critical property the tiles should possess.
Coefficient of friction
Don't make your pool decks, outlining tiles, and steps slippery. Therefore, the outdoor pavers or exterior floor tiles you choose for your pool deck and outlining tiles must possess a coefficient of friction higher than 0.6, which is a standard for such applications..
Ceramic, porcelain, glass mosaics, stone tiles, marble tiles, and river rock tiles are ideal for installing in and around swimming pools, fountains, waterfalls, and other wet areas. Ensure you choose tile varieties made of these materials.
Keep in Mind the Pool Tile Placement
Some homeowners prefer concrete pool bottoms, pool walls, and pool decks. However, tiling all segments of the swimming pool is a fantastic idea to convey your style sense. Is it practical to use a single tile type to tile all the surfaces in and around your pool?
From the safety perspective – tiles used for pool decks, steps, and pool bottom should be anti-skid to prevent slips.
Consider the tiles for pool decks, around the pool's circumference, and on the steps as a different tile category. These tiles don't need to be as shimmering and aquatic as the tiles on pool walls and bottom.
Similarly, consider creating the 'wow' factor around your pool by installing a featured wall extending one pool wall, a fountain, or a waterfall adjacent to the swimming pool.
You can consider larger tile size, relevant tile style, and tile pattern for these tiles around the pool. And, for pool walls and bottom – consider intricate tile patterns, aquatic colors, and tile finishes showcasing eye-catching shine – such as glossy, iridescent, frosted, polished, metallic, translucent, and glazed.
Consider the Regular Users of Your Swimming Pool
After considering the tile colors, patterns, finishes, materials, and styles, another critical consideration is who uses your swimming pool frequently? Do your kids dive into the pool often, or do most adults go for a swim there?
Altering the tile finish from a safety perspective is one task. However, you can decorate your pool per the users – try puzzle pattern pool tiles to resonate with the mischief of your kids. These tiles mimic the popular 'jigsaw puzzle game!'
You can also think of installing stone tiles if kids use your pool frequently. You can achieve a Mediterranean or classic architectural look for your backyard by installing stone pool tiles. The texture on their surfaces makes them slip-resistant – and the overall aura merges well with the natural surroundings.
Go For Low-Maintenance Pool Tiles
Consider maintenance requirements of pool tiles, as tile upkeep is essential to retain the aesthetics of your pool. If you choose large tile patterns, such as deco, diamond, brick, and subway – you can save time, effort, and money on cleaning and maintaining your pool tiles.
Intricate tile patterns look fabulous, however, cleaning these tiles may be comparatively time-consuming. Ensure the pool tiles you choose should not require specialized cleaning by using special equipment, process, and skills.
Grout your pool tiles and apply an appropriate sealer to protect the porous material. You also need to clean, maintain, and restore the color of grout and sealer periodically.
Make Your Pool Renovation Project Budget-Friendly
Practically, you don't always need to go for expensive luxury pool tiles to add a touch of glamor to your swimming pool. Set a budget, calculate the area to be tiled, and consider the per square foot price of the pool tile you propose to install. You can use tile calculators for this.
Pick durable pool tiles that can offer an aesthetic look and come at a reasonable price. Browse through this exclusive pool tile collection provided by a renowned tile manufacturer. You get to see enormous tile varieties, at wholesale prices, with free shipping.
The Takeaway
The article takes you through the 7 pro tips to choose appropriate tiles for your swimming pool area. We hope that the techno-commercial selection factors discussed here will help you make well-informed and wise buying decisions. Follow these tips while designing your swimming pool and choosing your pool tiles.
Take the aesthetic appeal of your swimming pool to new heights and retain it for years to come by choosing the best-suited pool tiles during your upcoming pool renovation project or a new swimming pool installation.
Sources
https://www.saharapoolbuilder.com/9-tips-on-choosing-the-best-type-of-swimming-pool-tile
https://www.hanseceramictile.com/news/98–swimming-pool-tiles-ideas-how-to-choose-tiles-for-different-swimming-pool-area
https://socalpoolplaster.com/tips-for-choosing-the-perfect-tile-for-your-swimming-pool