There is no getting away from the fact that life costs money. There are bills to pay, payments to make, and things like groceries to buy. The cost of living seems to be getting bigger and bigger, and often, wages aren't going up along with the cost of living, so finding some ways to cut costs is important. Your costs can spiral out of control if you don't look to take steps to reduce your spend. There are many things that we need to pay for, like groceries, insurance, childcare, and commuting costs, for example. But finding some ways to cut down the costs of the things that we have to pay for can make a real difference. Here are some ideas and tips to help. Make 2020 your year for getting on top of your finances.
Coffee, Snacks, and Drinks
There are so many small things that we can spend on that can really add up. But as they are small payments, perhaps once each day, then the costs can add up and be something that makes such a difference to your finances. There could be a coffee that you grab to go, some snacks that you get when you fill up your car with fuel, or going for a drink with the team after work, and getting in a couple of rounds, when you weren't even planning on it. Takeaway coffees and work lunches do tend to be the biggest culprits for draining your money. So bringing in your own coffee from home, as well as bringing in your own lunch from home, can help you to save $10 or more each day.
You might grab breakfast to eat on your way to work or go out for brunch with friends after the children have gone to school. These are all things that will add up. But if you were to stop spending on takeaway coffees and buying lunch out, then you could be saving $2400 a year. So watch your spending, especially if it is shopping small; it can all add up.
Shop Smart
We all need to go to the supermarket to get our groceries. It might be weekly when you go shopping, or perhaps even daily as a way to stock up on things for your cupboards, your fridge, and your freezer. We are going to fight with retailers who make it easy for us to spend on things, like having items on sale right when we walk in or having items with the biggest profit margin right at our eye-level. This can be at children's eye-level as well, all done purposefully to make us spend more.
One of the best ways to avoid all of these things is by getting into a simple habit of writing a shopping list, and then sticking to it. It can sound pretty obvious, but you can add a few extra impulse items into your cart and then you've spent another $10 or $20 before you even realize it. It can also be a good idea to time your shopping strategically, and you could save thousands a year as shops have discount products at the end or beginning of a shopping day. You could think about shopping late on a Sunday afternoon or a weekday evening when there are some discounts available on items. It is worth looking at your local store's schedule to see what they tend to do.
For larger ticket items, it is always a good idea to buy out of season. For example, cars in December is out of season, and buying gym equipment in the summer will be out of season as well. You are likely to get a much better deal if you shop for certain items out of season, so think about the time of year that you want to buy larger or more expensive items.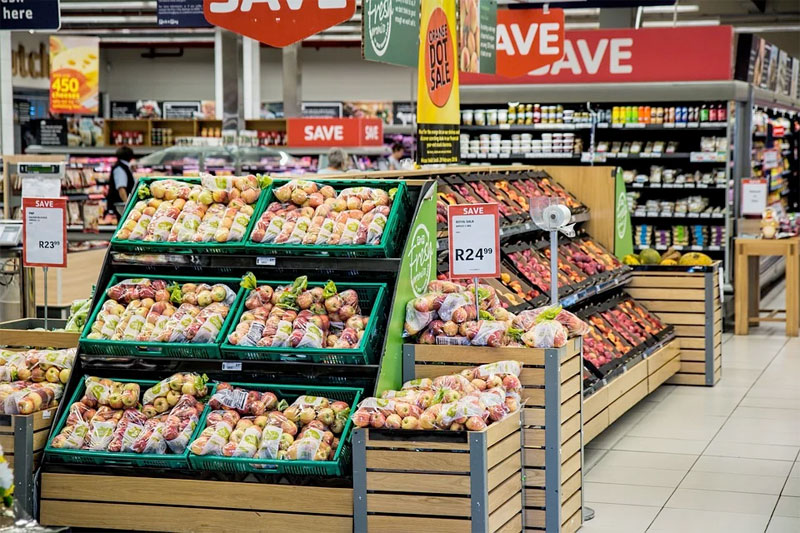 Smart Switches
We are seeing more and more the value of switching things up and moving providers of different things. The ease of switching has really improved, but there are still many of us that just stick with a provider because of ease. You can switch your insurance, your car insurance or car payments, your energy bills, phone bills, and more. Loyalty doesn't get you anywhere with this kind of thing, so don't be afraid to make some smart switches. You could look to save money by not having a contact smartphone, for example, and choosing something like a SMARTY pay as you go plan instead. There are many people that still aren't switching things up with what they pay. So it is time to look again at what you are paying for things like insurance, broadband, savings accounts, mortgage, phones, and other contracts. If you can switch to pay less, then what is stopping you?
Know your numbers
There is another change that will take hardly any effort at all, especially if you have looked into the other things that have been mentioned. There has been some research that suggests that if you just know what you are spending money on and what makes consumers much more likely to be something that makes you naturally smarter about spending money. When asked in the research, the participants were asked to monitor their spending with either an app for budgeting or using a pen and paper for a few months, then the customers noticed some changes in their behavior. When the participants were more conscious about their spending, it lead to some really significant savings. It can encourage people to cycle to work, for example, rather than taking public transport, or swapping to a different (and cheaper) supermarket, or giving up smoking.
Having some money saved for a rainy day can be so important, but there are very few of us that have enough to cover costs if you were to be out of work, for example. So being more conscious about what you are spending money on can make a massive difference and leave you with money to spare.