Last weekend the Shibley family was invited on a fun media event at Universal Orlando. It was perfect timing for this mama after months of budgets at work, blogging, and Christmas preparation. I had been thinking that I really needed a little time away. It is always great when I can mix business with pleasure and have the family share in some of my blogging work. Who am I kidding they participate all the time, shopping, projects, and of course the dreaded photos I'm forever asking to take.
We arrived Friday to some special VIP treatment along with several other blogger families. It was great seeing some new faces and reconnecting with bloggers I've met before like Toni from A Daily Dose of Toni. During our VIP tour we got to go back stage, so to speak, and take part in some special activities. Not to mention we by passed even the express lane to go right to the front on many of the rides. One of my favorite "special places" was Men in Black where we got to come face to face with aliens in the headquarters.
Men in Black Universal Studios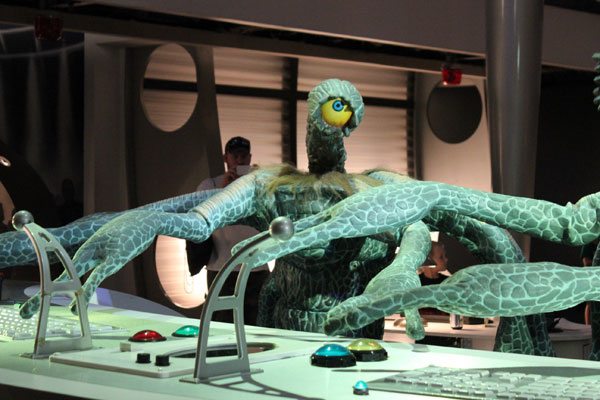 We also got some inside tips on how to earn extra points on the ride. Sorry folks, I'm keeping that information to myself, after all I may be on a ride with you one day. It didn't matter as usual my oldest son won each time we went on the ride. He visited "The Wizardly World of Harry Potter", Dr. Seuss Land, Spiderman, Transformers, Despicable Me, and many more.
Universal Orlando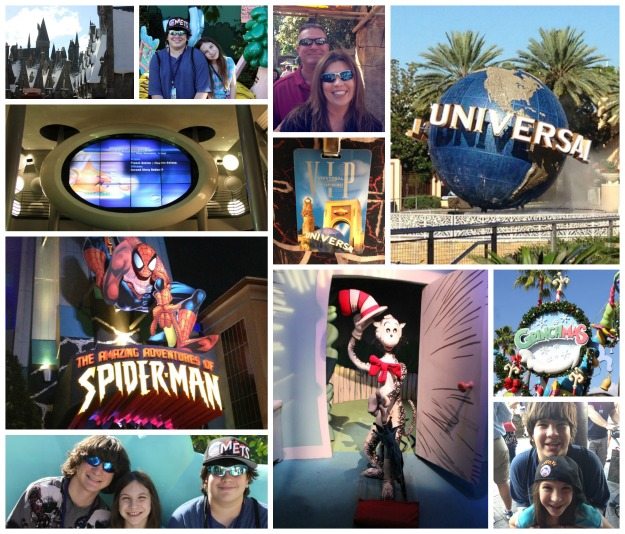 Saturday we returned for the opening of Naughty & Nice for some holiday fun. We've been to Universal several times, one of the advantages of living in Florida, but this trip we got to experience new events and rides and had a blast. Many years ago, when I say many I mean over 8, we visited Universal Orlando during the holidays but we had no idea there was so much more to do than ride all the rides. We had an awesome experience at "Blue Man Group". There is no way to describe their show other than say it is unique and fun. The kids had a blast and I think they laughed until their sides ached!
Blue Man Group at Universal Studios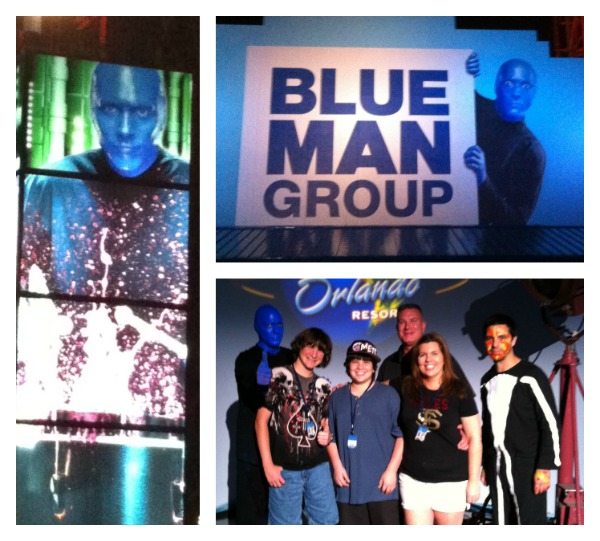 For the first time we saw The Grinch™, it was such a great show. The actor that plays The Grinch™ is amazing.  Honestly if I didn't know any better I would say he truly was The Grinch™. What I loved is, that while staying true to the story written by Dr. Seuss, they were still able to ad some humor into the show. I enjoy shows with singing and dancing, probably because I don't have these talents myself. Stay tuned for a full post with lots more photos, videos, and information.
Grinchmas at Universal Studios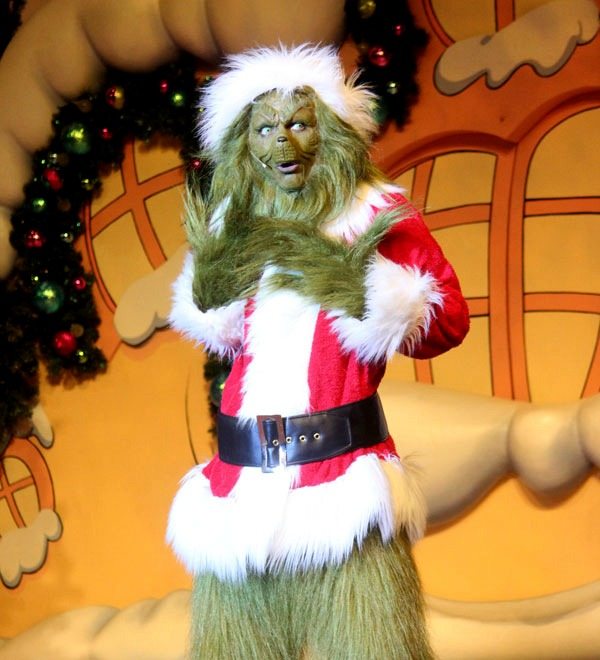 I remember growing up and once in a while we would catch the Macy's parade on TV. That is about as close as I've ever been to the annual iconic parade. That is until we experienced it last weekend at Universal Orlando. We were treated to a special production to introduce one of their new floats Happy Hippo and a front row seat to the parade. I will be posting soon with more photos and information about the Macy's parade at Universal Orlando.
Macy's Day Parade at Universal Orlando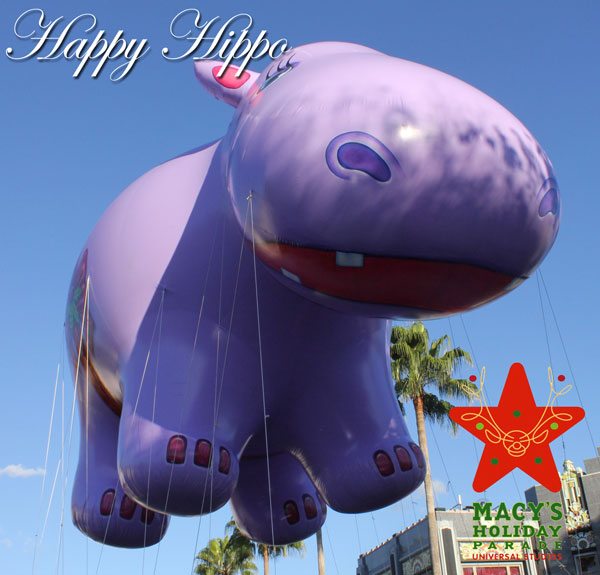 As you can see there are tons of things you and your family can do at Universal Orlando this holiday season. I have so many photos and information to share that I just couldn't fit it all into one post. So be sure to check back in the coming weeks for more photos and fun!