No matter where you live I'm sure that at some point in the last four months you were required to stay home. If you are an active person then you knew you had to find something to keep you busy. TV can only entertain you for so long. Maybe you decided puzzles were going to be your savior only to find them out of stock left and right. Wouldn't it be great if you had a jigsaw puzzle subscription?
Jigjag – Jigsaw Puzzle Subscription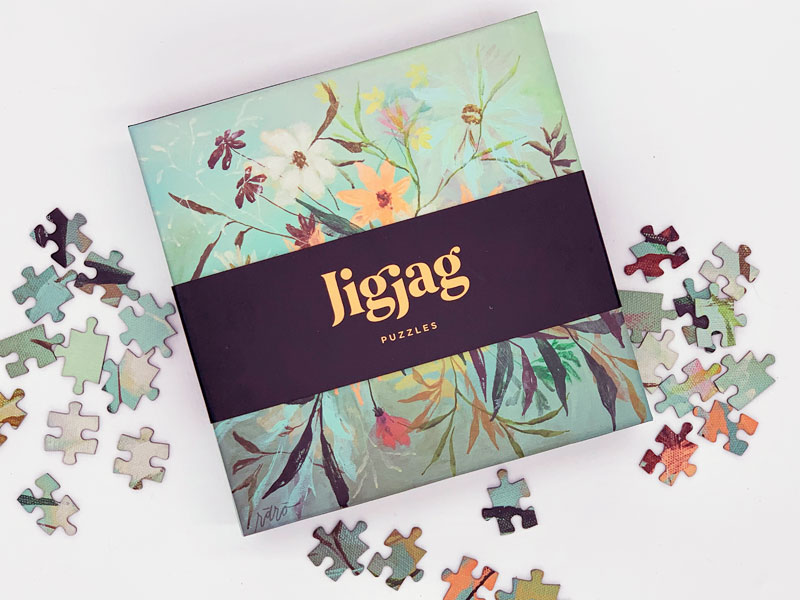 I LOVE monthly subscription plans. It reminds me of being a kid and purchasing the mystery bag full of toys. There is something said for the excitement of getting something in the mail and not quite knowing what it is.
Prior to the stay-at-home order that was put in place here in South Florida in March I was an avid puzzle lover. While many people were searching for the perfect puzzle to occupy their time I had quite a few on my shelf just waiting for my attention.
When Jigjag reached out to me about their monthly jigsaw puzzle subscription I didn't hesitate to say "YES!" this is the perfect subscription box for me!
About Jigjag Puzzle Subscription
We partner with independent artists to create beautiful, premium puzzles made exclusively for Jigjag subscribers. Each 500pc puzzle is printed on 100% recycled paper with a premium matte finish.  
Signing up for a Jigjag jigsaw puzzle subscription is easy and affordable. For $14.95 a month you will automatically be sent a 500 piece puzzle created by independent artists. The puzzle pictured above is the July puzzle, and as long as you sign up by July 5th this puzzle will be shipped to your home.
It is no secret in my house that I am a puzzle snob! Yep my kids have given me this name and it is fitting. What is a puzzle snob? It means I am very picky about my puzzles. I usually will only purchase from a few selected brands because I can't stand subpar puzzle pieces. Puzzles pieces made out of thin cardboard or in adequate puzzle locking makes the puzzle just not enjoyable for me.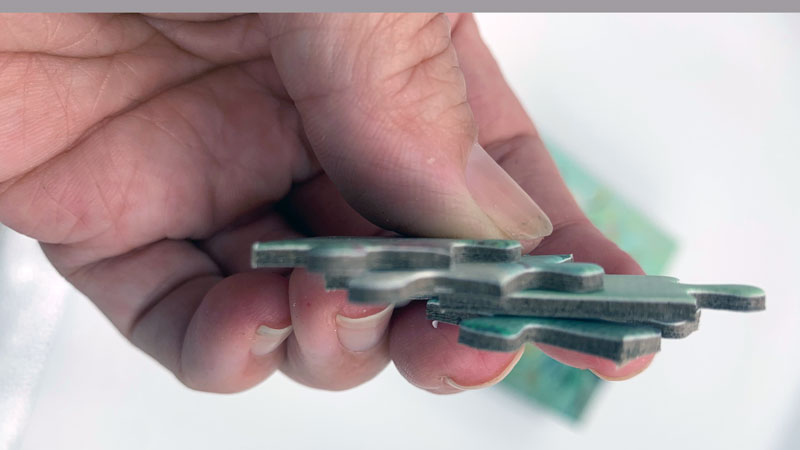 Since Jigjag was not a puzzle brand I have on my shelf I wasn't quite sure what to expect. However I was pleasantly surprised with the thickness of the puzzle pieces which is my #1 requirement, thick is better then thin when it comes to puzzles. The puzzle pieces lock together well which is my #2 requirement because there is nothing worse then a puzzle continuing to fall apart. Last bought not least the puzzle pieces are different in shape. You may think, Colleen, of course they are that is what makes it a puzzle. Have you ever purchased a puzzle and find that too many pieces seem to fit together so you aren't 100% sure if you got the right pieces together? Another puzzle pet peeve of mine!
Overall the Jigjag jigsaw puzzle subscription is definitely a must-have for a puzzle lover like myself. The pieces are of great quality and a 500 piece puzzle is the perfect size to sit down and finish in a day or two. Probably the #1 feature for my husband who has given up on the fact that our dining room table has turned into a "puzzle" table as I'm currently working on a beautiful 2000 piece puzzle.