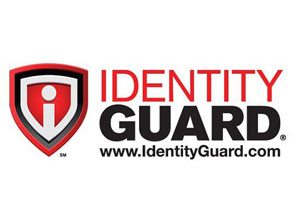 It is that time of the year. The time that some of us are rushing to get our taxes filed as soon as possible to get back a refund. While others wait until the latest day possible to file when money is owed. The question is whether you file early or file late are your tax documents safe? What do you do to help keep them safe? I do my taxes online so I rarely have paper filed in a filing cabinet somewhere. I use the safe tax service every year. I save a copy of my return on my external hard drive with copies of my supporting documents. These are measures I believe to be safe. But are they?
I was reading some great tips to prevent tax-time identity theft, tips I found at Daily Shield. I was happy to see that saving your tax return on an external hard drive is recommended over your computer.
Some of the tips are tips that I use on a daily basis tax time or not. Like never giving your social security number or account number to a caller who has called you to inquire or through email. I don't know about you but I've NEVER received a call from the IRS, most communication comes in the form of a letter.
I was surprised by the tip to not use a public copying machine to make copies of your return. Some machines keep a copy in their short term memory. This is something I was not aware. I think the collection of tips was informative and right on. You can never be to save and no one wants to know how identity theft happens, or better yet no one wants to be a victim.
One of the great services I've currently had the privilege to try out is Identity Guard. With everything we do now a days tied to our computer it opens the door for increased identity theft. With Identity Guard you can feel a little safer knowing that someone is looking out for your best interest.
Identity Guard has three great e-books you can download right now for free: Double Trouble, Identity Theft & You, and Best of the Daily Shield 2012. Download the free e-books today!
---
Disclaimer: This service was provided to me for review at no charge. In addition I received monetary compensation. All opinions are my own. You may read more of my disclosure here.
---