Each year I get so excited when the holidays draw near. It starts with Halloween and from then on the spirit is in full swing. I love the hustle and bustle of the season, buy, buy, buy, go to a party, and host a party. Most of the time I don't realize how much I have spent until that dreaded time comes when all of the credit card statements come rolling in. Guess what? It is that time of the year, oh yes the holidays are over.
Besides the fact that I have spent a little more money then intended. I also realize that I need to dispose of these bills in a safe and efficient manner. By that I mean just throwing them in the trash is in not safe. No I need to make sure that no one has access to my valuable information.
Protect Against ID Fraud
Here is a fact that most of us don't know and is very scary.  According to Javelin Strategy & Research, there was one incident of ID fraud every three seconds in 2012. WOW, makes me realize how important disposing of personal information really is right?
I use a shredder daily at work to protect our customers, but why just stop at work? I need protection at home too. The Fellowes Powershred 73 Ci Shredder is just want is needed to help protect me from ID fraud. Shredding important documents is a key in helping stop ID fraud.
Fellowes Powershred 73 Ci Shredder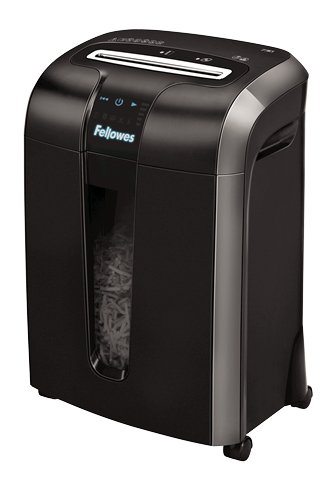 One of the things I hate when shredding documents at work is that the shredder always jams up, but the Powershred Shredder has that covered. It has a 100% jam proof system that eliminates paper jams and powers through tough jobs, according to its listed features.
Another thing  I worry about, especially at home, is how safe is the shredder?  This shredder has SafeSense® Technology which automatically stops shredding when hands touch the paper opening. Outstanding! I won't have to worry about my grandchildren getting hurt when they are over visiting. I am very excited about receiving my new Fellowes Powershred 73 Ci Shredder. I hope it gets delivered before my dreaded credit card statements do. I can't wait to try it out, look for a follow up post coming soon after I am able to test out my new shredder.

 Do you currently use a shredder?
This post was created in partnership with Fellowes. All opinions are my own.