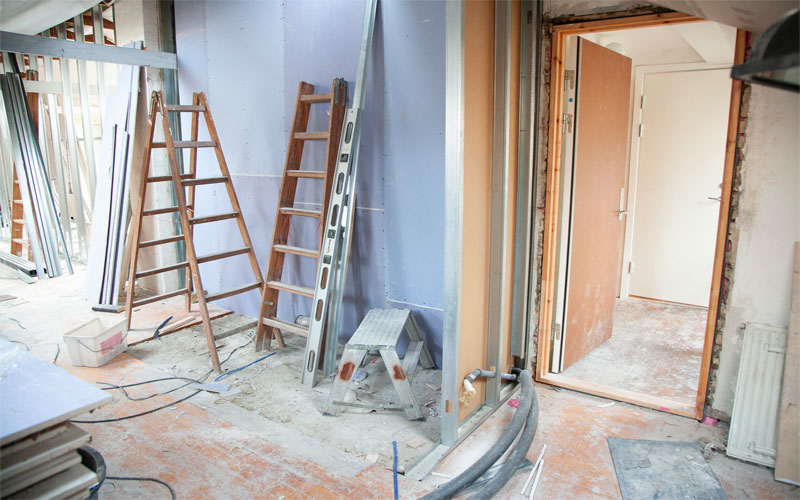 Home renovations are necessary, but this doesn't mean they have to be stressful. They can be a lot of hard work but it's important to keep in mind that they will be worth it when they are done. Depending on what you are having done in your house you might not be able to use certain parts while it is being done. It is important that you are prepared ahead of time and just accept it's going to be a bit chaotic for a little while. We have put together some top tips to help make your home renovation as stress-free as possible.
Have an additional budget in place just in case
No matter how organized you are, there are sometimes things that happen during your renovation that can mean it costs more. Too often, your work people such as your home remodeling contractor will come across unexpected snags along the way that need to be fixed. It's much better to prepare for this and have an additional budget stashed away rather than be surprised and not be able to afford it. For example, you could apply for a home equity line of credit, which gives you access to 95% or $500k of your home's equity, when traditional mortgages cut you off at 80%. By being prepared it will not be so much of a pain. And just remember, it's always better that the job is done properly and costs a little more than any corners being cut.
Be prepared for it to take longer than expected
There are many reasons your renovation might take longer than you expect. It could be that there are supply delays with items that are needed, or perhaps the weather throws the project off. If they are renovating a roof for example, if the weather starts to be really windy, rainy, or snowy then they will have to halt the work until it is better. Be prepared for delays so you aren't stuck or disappointed if they happen.
Try and stay somewhere else while it happens if you can
No one wants to live somewhere with dust that feels a bit like a building site. If you have a lot of renovations going on, sometimes it's better to move somewhere else while they are being done. You could move to an Airbnb or a hotel or you could ask a friend or family member if you can stay with them for a while. No matter what you decide, keep in mind that it's not forever and soon you will have your beautiful home to return to. Any inconvenience in the short term will be worth it in the long run!
These are just a few top tips that can help you to make your home renovation as stress-free as possible. Having things done in your home are often a necessity but this doesn't mean that they are any less stressful while they are being done. Have you recently had work done to your house? What tips did you follow to make it that bit more bearable? Let us know in the comments below, we'd love to hear from you.