For most people, moving is not something they enjoy. While you may get excited about going to a new town or city, the thought of packing everything up can become overwhelming. To add to that, moving can also become very expensive. The good news is that if you plan your move early, you have time to organize and dispose of unwanted items and do some of the work yourself, you will take a lot of the stress out of it and save money.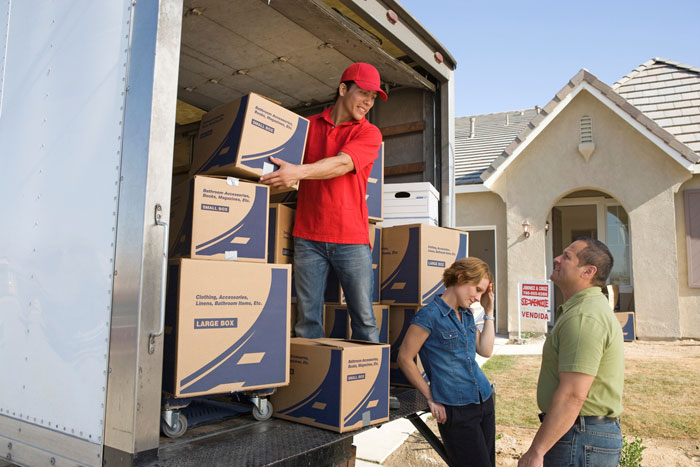 Hire Movers or Rent a Truck
The first decision you need to make is whether to move your furniture and items on your own or hire movers. You should make this decision early on. There are pros and cons for each one. If you decide to hire a moving company such as North American Van Lines, make sure to do a thorough background check on service and performance. If you have family members or friends who moved recently, you can also check with them to see who they used and how the move went. When using movers, you also need to check their rates and acquire a written estimate of the costs involved. Different times of the year are more expensive due to higher demand. If you are able to select a date that's off-season you will spend considerably less to have your things transported. If you decide to do the move on your own you will need to pack everything and load and unload them too. You should also take out insurance to cover the cost of replacing your furniture and belongings, in the event of an accident.
Declutter/Organize
You don't really get the jest of how many things you acquire over the years until you need to pack them up. Before putting unwanted items in a box and taking them to your new home, go through them and remove anything that you either no longer need or no longer want. There are two reasons for this. First, it will save you money by taking up less space in a truck. Secondly, it prevents you from cluttering your new home, saving space for new items you may want. The best approach is to go room by room and place everything you don't want, as well as items in question into a separate space. After a day or two go through the collection of things and if you are still undecided, let go of them.
Yard Sale
If you have lived in your current residence for many years or are raising children, you probably have a lot of unwanted items that are still in decent shape. Use your move as an opportunity to downsize. A great way to do this is to have a yard sale. People are always looking for a bargain and in this case, it's a win for you across the board. You'll remove unwanted items saving money on the move itself and make a few dollars too.
Keep important Documents and Personal Belongings Separate
The last thing you want is to arrive at your new home and not be able to find your papers and necessary personal items. You can reduce your stress by creating a couple of small boxes and taking these items with you. This way, when you arrive you can unpack room by room at your leisure.
Label Everything
While you may want to simply fill boxes without regard for the contents, labeling them will save you time, energy, and stress on the receiving end. A permanent marker, preferably black, will allow you to place the boxes in their respective location making it easy to put rooms together quickly.
Clean Prior to the Boxes and furniture Arriving
Moving into a new home is exciting for everyone. Save yourself stress by wiping down walls, windows and ceilings, sweeping and mopping floors, and cleaning appliances and cabinets. This way when your things arrive, you can simply set them up, put them away and enjoy them.
Moving can present many surprises. In order to make the move successful, cost-effective, and less stressful it's important to plan ahead. By doing this, you'll get to relax and breathe at the other end.