These days, fatigue is so ubiquitous that doctors have an acronym for it: TATT (which stands for tired all the time). It is thought that about one in three of us will have this, and perhaps it describes your current state perfectly. 
Even though constant tiredness and chronic fatigue can be signs of a health problem (and you should see your doctor if it keeps happening), for most of us, a few small changes to our lifestyles could make a big difference in how much energy we have. Read on to find out how to boost your energy levels in the easiest ways.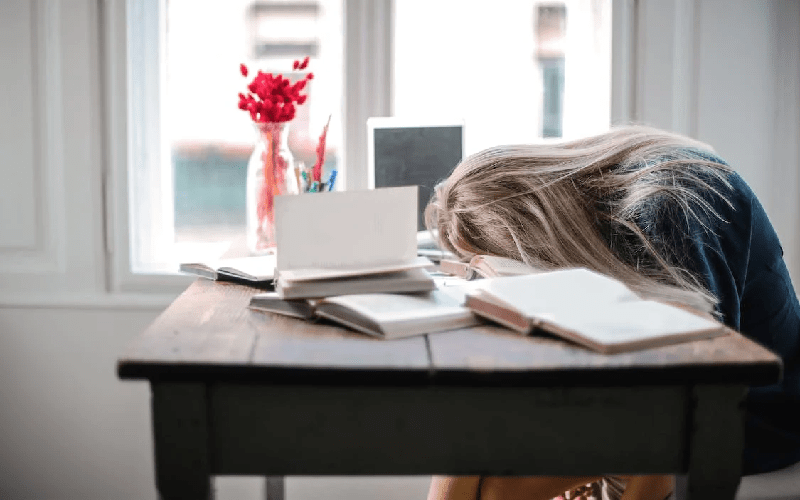 Don't Let Your Blood Sugar Spike 
When you eat carbs, the amount of sugar in your blood rises. This is a normal reaction, but it can be bad for you in the long run if your blood sugar goes up too high or down too fast after you eat. When your blood sugar drops too low or goes up too high, you will feel tired, hungry, irritable, and have trouble concentrating, among other things.
Eating more complex carbs, especially those from plants, can help keep blood sugar levels in check. This includes foods like whole grains, fruits, vegetables, seeds, nuts, and legumes.
Keep Your Home Uncluttered 
When you have a lot of clutter all over the place, your energy levels can be affected. This is because too many 'things' and too much mess can make us feel stressed, and stress saps all our energy, making us unmotivated. That's why, when the house is a mess, it can be hard to tidy it up – it feels too hard, and you don't feel as though you can do it. 
Try to tidy up as you go along, and this won't be such an issue anymore. If you need more storage, think about adding wall storage solutions from Tylko – they'll help you clear up the mess, and they'll look stylish too. 
Avoid Caffeine And Stay Hydrated 
Although many of us rely on tea and coffee to perk us up, they also have the potential to leave us feeling lethargic as the caffeine wears off. They can also prevent us from getting enough rest if consumed too close to bedtime. 
Dehydration, another source of fatigue, can be avoided by drinking water or herbal teas instead. Water makes up over 70 percent of the human body and plays crucial roles in cellular signaling, muscular contractions, and metabolic homeostasis. We become less alert and more tired, agitated, and irritable when our bodies are even slightly dehydrated. Many people don't take hydration seriously and they think that their low energy is normal because they are tired, or say it's just a bad day. However, others who know about the importance of hydration and the negative effects of caffeine or energy drinks set up a regular routine for them to drink water and eat healthy food. Those who can't do this because of their work or lifestyle have found alternative ways to rehydrate their body. For example, you can try IV therapy, which helps you get vitamins and minerals directly to your body. You can search for IV therapy in Austin, for example, or any other location you live near, and see what type of therapy works best for you.
Prioritize Your Sleep 
The quality and quantity of sleep you get affect how refreshed you feel the next day. If you don't get enough shut-eye, your hunger and cravings can shift the following day, cutting into your energy levels.
Lack of sleep increases the consumption of sugary foods because the body starts to crave them, and when this happens, it can cause blood sugar spikes, followed by crashes and a decrease in energy. Studies also show that people feel more energized after getting a longer, more restful night's sleep.