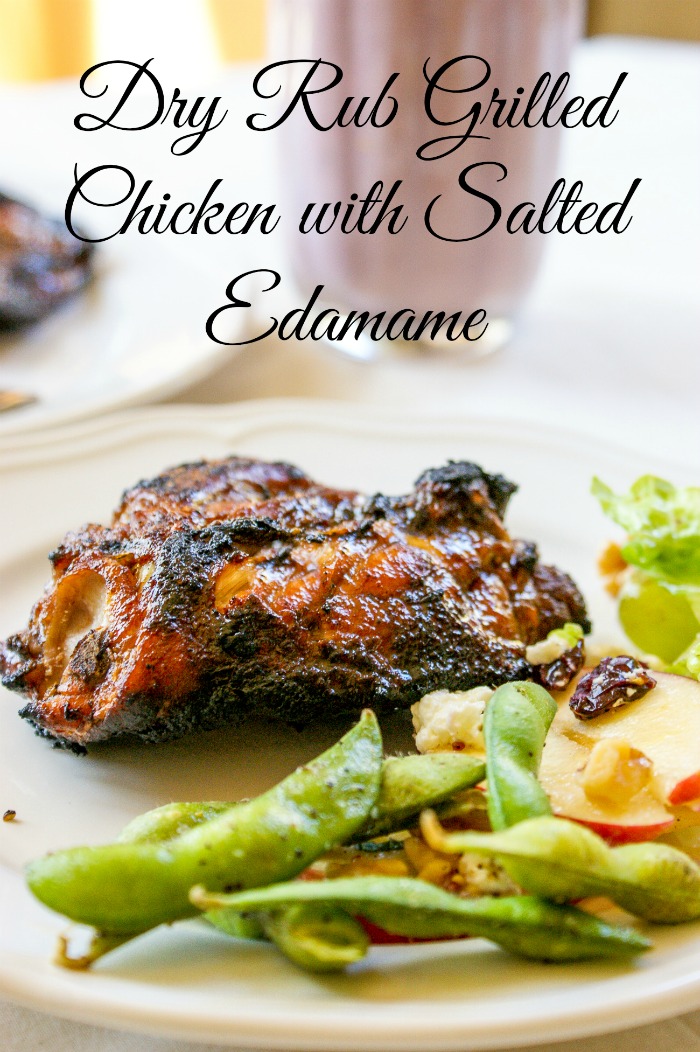 Chicken is definitely a staple in our home. You can make so many different meals from Mexican to barbecue and many more. I often grill my chicken because it is one of the healthiest ways, but I often run out of ways to keep it fresh. This Dry Rub Grilled Chicken with Salted Edamame is a great way to spice up your every day chicken meal.
Dry Rub Grilled Chicken with Salted Edamame Recipe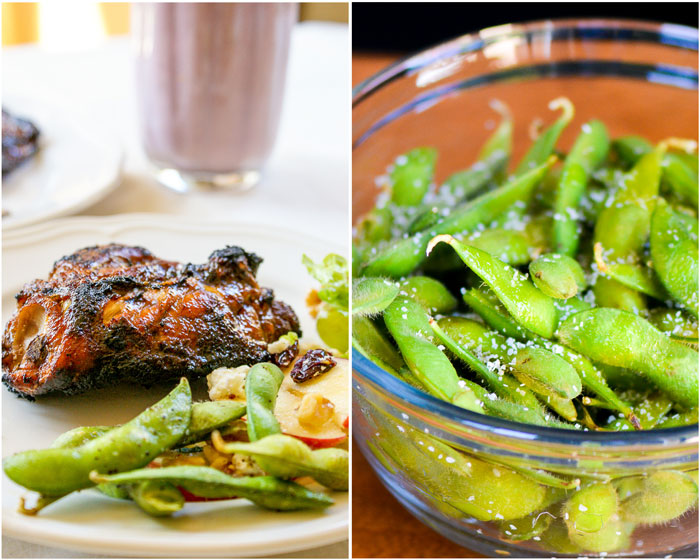 Dry Rub Grilled Chicken with Salted Edamame
Author:
Savory flavor with this amazing combination of grilled chicken and salted edamame.
Ingredients
Chicken:
1 pound bone-in chicken breasts
1 tbsp smoked paprika
1/2 tsp salt
1 tbsp garlic powder
1/2 tsp cayenne
1 tbsp sugar
1 tbsp oil, also need oil or spray for grill
Edamame
1 Packet Frozen Edamame
1 tbsp olive oil
salt and black pepper per taste
Instructions
Make rub mixing all ingredients listed in "chicken ingredients" above except the chicken and oil.
In bowl, add chicken, drizzle oil and massage to spread oil on chicken thoroughly. Add dry rub and coat chicken with rub from all sides.
Preheat grill. Spray oil and place chicken on grill skin-side down. Grill for 15-16 minutes on medium-high temperature, flipping it once half way.
In meantime, add edamame to a bowl of warm water. Discard water after 10 minutes. Then microwave or steam as per package direction until tender. Once cooked as per liking, take out in a bowl, drizzle olive oil, salt and black pepper.
Once chicken is cooked thoroughly, serve chicken with salted edamame on side and enjoy!
Edamame — unripened green soybeans fresh from the pod — are among the few plant-based foods that supply complete protein. From the Japanese for "beans on branches," edamame have long been a staple in Japanese cuisine but were largely unfamiliar to American consumers until the closing decades of the 20th century. Boiled or steamed in their pods and then shelled, edamame make a tasty vegetable side dish; when dried, they're a healthy and crunchy snack. Source: Health Effects of Edamame Soybeans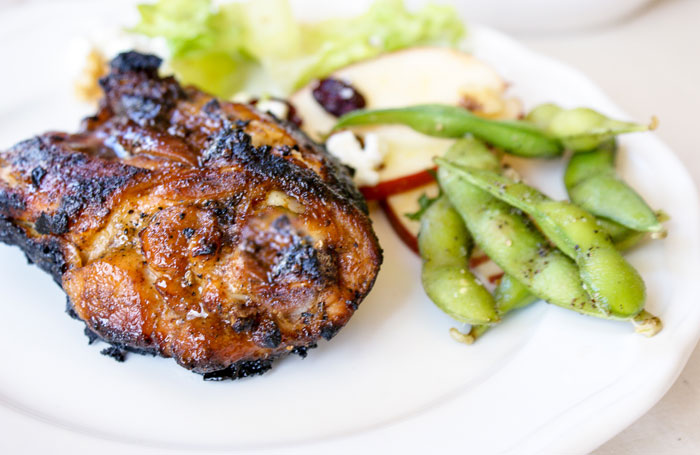 Do you prefer your chicken grilled? Sometimes the grill can make the difference whether it is gas, charcoal, or a pellet grill from SolidGoldEats.
Do you have a favorite Chicken dish?