I know you will find some delicious recipes here at Shibley Smiles, but don't let that give you the impression that I enjoy cooking. I really think the reason I'm not a fan of cooking is simply due to time, and the fact that everyone likes something different. My mother would cook most nights and I remember eating meatloaf, Polish sausage, and sloppy joes. We rarely ate out. When I was on vacation recently (11 glorious days of no working) I found that I don't mind cooking when I've been able to relax all day. I was recently given the opportunity to review a brand-new gourmet food delivery service called Chef'd.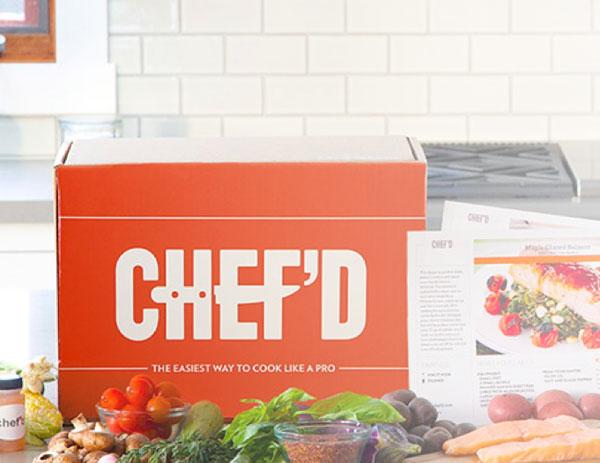 Chef'd is the first gourmet food delivery service to fulfill fresh deliveries of hundreds of unique recipes without weekly or account minimums. The site has partnered with celebrity chefs, popular restaurants, culinary brands and other food media and allows users to pick from many popular choices. See this solves all my problems, well all of them except having someone else cook the dinner. Due to the fact I don't cook a lot I often don't have all the many spices, oils, and additional items needed to really cook an amazing meal. With my first order of Chef'd everything, and I do mean everything was provided in packets, containers, and pouches.
Beef Bourguignon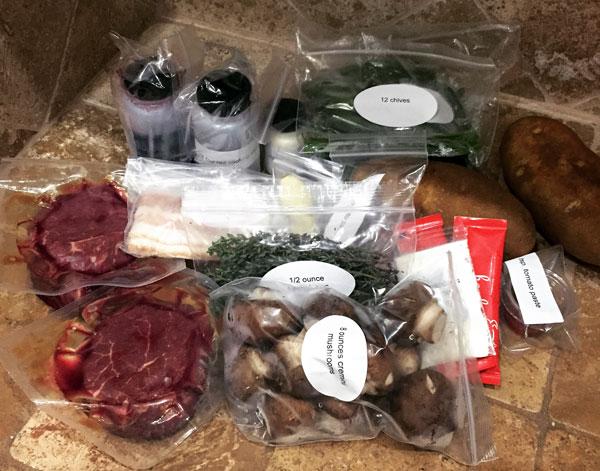 Everything came neatly packed and was kept cool by its packaging so there were no worries of the food going bad. In addition to everything I would need to create this gourmet meal, a recipe was included. Of course, this is an important piece of information, at least for this cooking-challenged mama. I chose the Beef Bourguignon from Chef'd because it sounded like something my husband would love. The directions were very easy to follow and told you what to cook first and each step to complete the meal. Again perfect for me!
You will create a rich sauce studded with golden mushrooms and pearl onions, enhanced with plenty of red wine and just enough smoky bacon. A sauce this good deserves a bed of creamy mashed potatoes and some crisp green beans seasoned with lots of fresh, woodsy thyme. Bon appétit!
The prep and cook time was 60 minutes. I don't think I've ever spent that much time continuously creating a meal. I was surprised at how fast the hour flew by as I was always moving, preparing, and cooking. I love that my recipe card also had some great Kitchen 411 facts. For example, I was given the information as to what slurry was: A mixture of flour and water is called a slurry and is used to thicken sauces and stews. It's important to mix the flour with water to create a paste before adding it to the pot. If you simply sprinkle in flour, it's likely to clump.
You are also given important information regarding the serving size, spice level, allergens, and cooking time.
SERVINGS: 2
CALORIES: 549 PER SERVING
EST. COOKING TIME: 60 MIN
ALLERGENS: DAIRY, WHEAT
SKILL LEVEL: (1)
SPICE LEVEL: (0)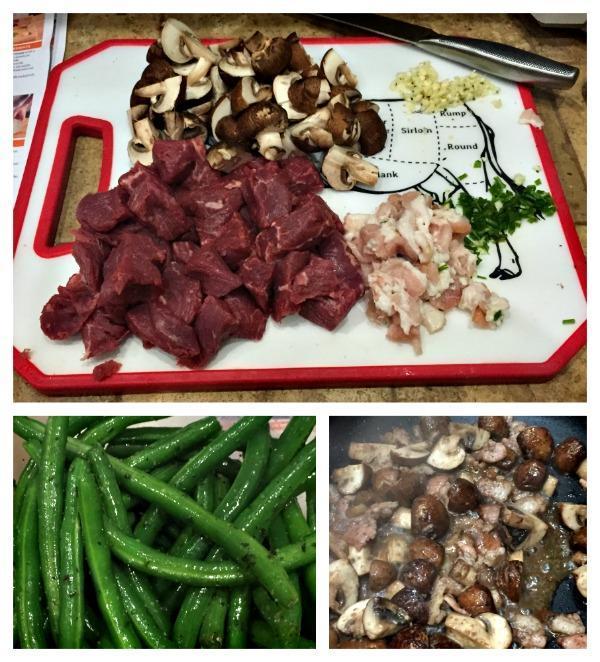 After chopping, separating, dicing, and cooking our meal was ready. This meal was just for my hubby and I. We sat down to a homemade gourmet meal made by yours truly.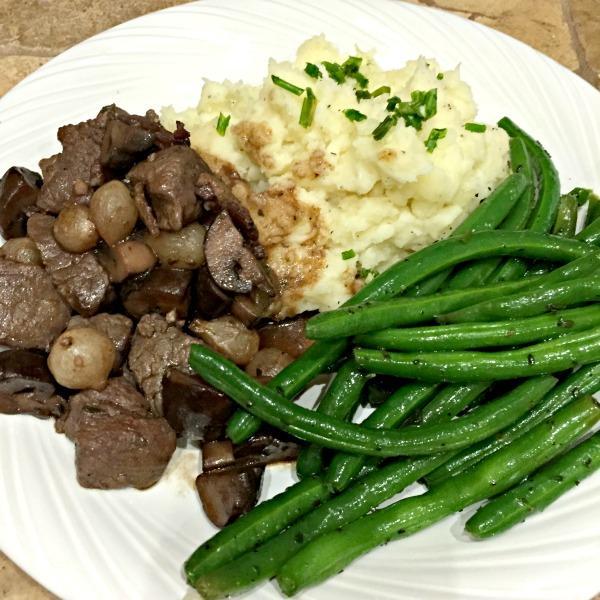 So what are our thoughts on this revolutionary way to get your food and cook your dinner? For someone like me who doesn't love to cook, I think this is ingenious. Seriously I would never have wanted to go out and buy all these ingredients and then wonder if I'm following the recipe for each item correctly and guessing regarding getting it all done at the same time. With the recipe card directing you on how to make an entire meal and not just one piece the end result is a cohesive idea that results in a finished gourmet meal.
For this particular recipe, the only issue we had was the green beans were cold so that would be the only thing I might change. Making them closer to the end of the cooking time instead of the beginning. The potatoes were delicious and the mushrooms and beef were perfect!
At the time of this article, Chef'd is currently on Indiegogo to raise funds to get this idea underway. Also at the time of this article their goal of $50,000 has already been met. This means very soon you will be seeing hundreds of recipes available for you to choose from and delivered to your own door. Just check out some of the featured recipes on their site right now.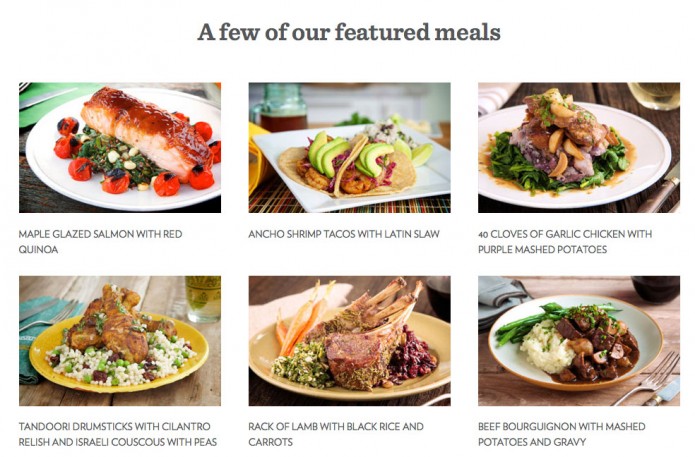 Chef'd Details
Meal planning, grocery shopping, prepping, and cleaning up, make cooking at home tiresome to even think about. Going out? Forget it. Trying to snag a reservation and paying a premium for dinner isn't appealing either.
Where's the middle ground?
At Chef'd, we've partnered with celebrity chefs, popular restaurants, culinary brands, and food media around the world to redefine the home-delivery chef box experience. Chef'd brings you…
Fresh ingredients and easy-to-follow recipes transported from kitchen to doorstep.
100+ notable recipes that accommodate all dietary needs.
The ability to reorder your favorite meal, as many times as you'd like.
Delivery within 1-2 days from the online order date, Tuesday – Saturday.
Chef'd From the Creators
Chef'd IndieGoGo from CHEF'D on Vimeo.
I can't speak to the price of the service since it is still in funding mode but the price to fund the campaign is definitely a reasonable price at two dinners for two for $60 that is $30 each which is much less than a night at a restaurant.