My daughter doesn't often get the hiccups, so when she got them the other day she immediately asked what to do to get rid of them. Of course I told her about my grandmother's "no-fail" hiccup cure.
It is a very simple and easy cure and for me it has never failed. The cure is just a teaspoon of sugar water. No hanging your head upside down or jumping on one leg. No waiting for someone to pop up and scare the bejeebies out of you. Just grab a spoon of sugar and add water, then swallow. Sure enough it worked like a charm.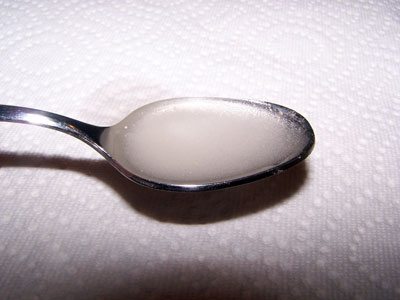 Do you have a hiccup cure that works for you and your family?