I love how Technology Will Save Us has turned technology into fun for kids. My daughter and I recently had the opportunity to review one of there amazing kits. We chose the DIY Thirsty Plant Kit.
DIY Thirsty Plant Kit
The kit we chose is for ages 8 and up which was perfect for my daughter who is 10. She also loves gardening so I thought this would be the perfect project. The purpose of this kit is to use technology to build a solar-powered moisture sensor that will tell you when your plants are happy and when they may need a little attention in the form of water.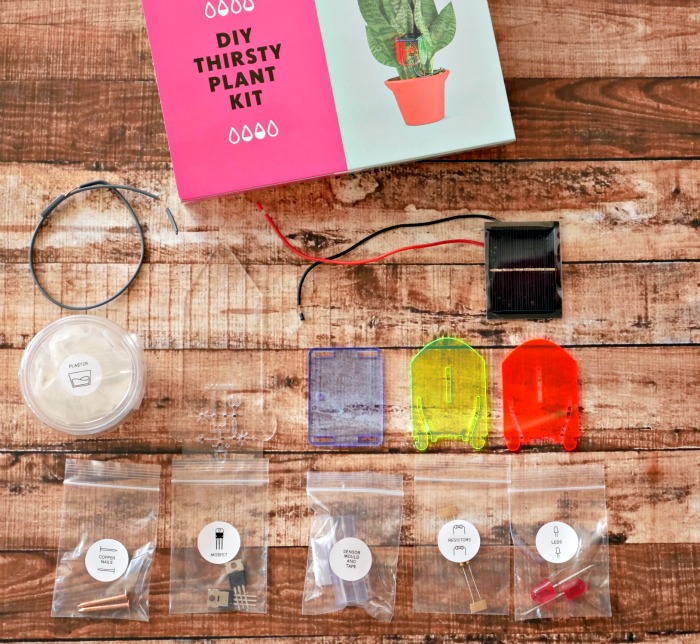 The parts are easily marked in small bags which is an easy way to keep everything organized and make it a little easier for your child to find what they need. I let my daughter take the reigns on this project and do everything herself. The instructions were found online and very easy to follow. They were very detailed and easy to read.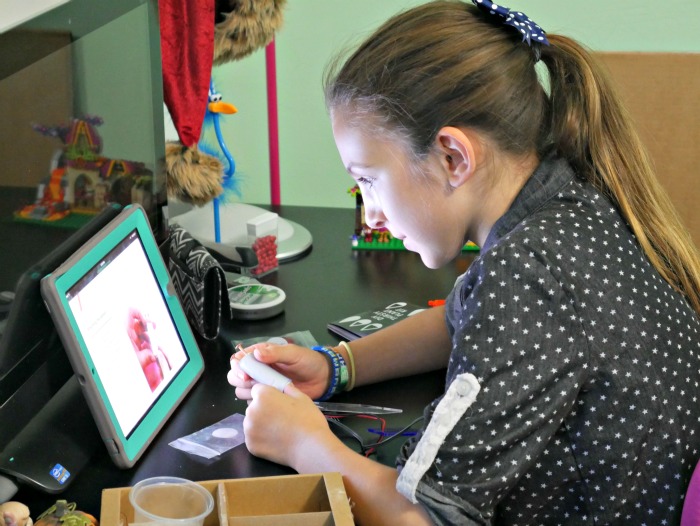 My daughter was able to to all the steps herself with just a little supervision making sure the plaster turned out correctly. She did have a small issue with the circuits not working but it ended up being an easy fix. One of the ends was just not wrapped correctly so it wasn't making the connection. Once I fixed this for her it worked like a charm.
DIY Thirsty Plant Solar-Powered Moisture Detector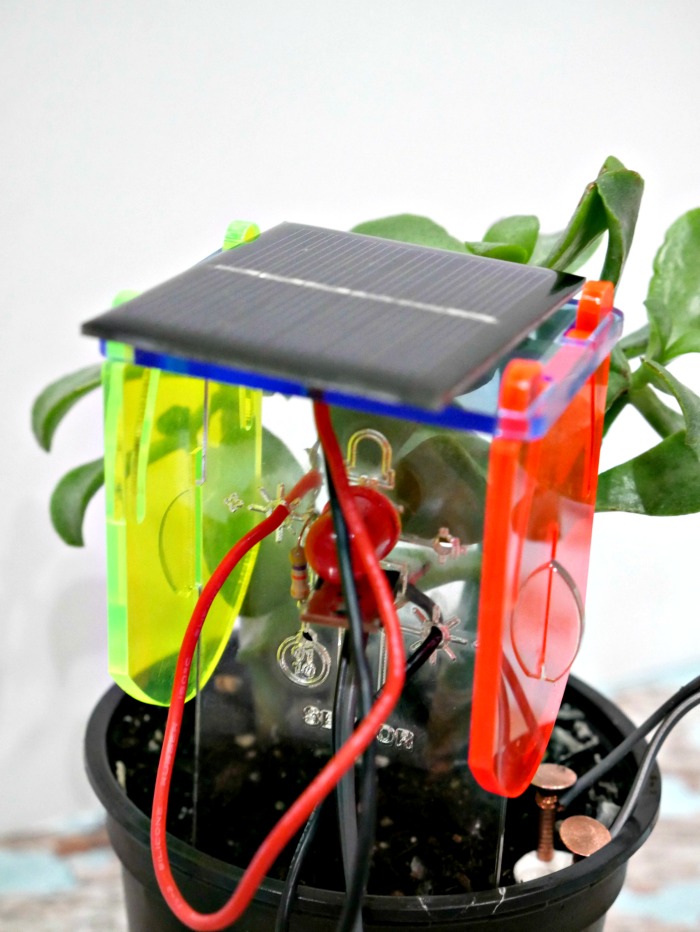 Honey was so excited she couldn't wait to try it out. When she finished the project it was evening so there was no sun out to test it outside. Instead we used artificial light and captured it working on video. The light will flash whenever it needs water. Our plant that we choose we knew needed water.
DIY Thirsty Plant Kit in Action
You can see the light flashing, screaming "I'm thirsty!" As my daughter waters the plant the flashing light eventually subsides. The DIY kits from Technology Will Save Us are a fun wait to engage your child in science and technology which is definitely our future.
Technology Will Save Us Kits
Some other fun kits you can purchase are:
DIY Speaker Kit
Gift Box – Electro Dough-Luxe
DIY Synth Kit
DIY Gamer Kit
I encourage you to try a fun DIY Technology Will Save Us Kit with your child!