Gardening is one of the most rewarding things you can find yourself doing on a sunny day. Not only do you spend a lot of time outdoors, but you also get the opportunity to raise and protect the wonderful living things known as plants. Gardening requires quite a bit of skill and knowledge, which is why it's important to get to know some gardening tips and tricks before you get into it. In order to create an efficient and smart garden, you need to keep a couple of things in mind.
Gardening Tips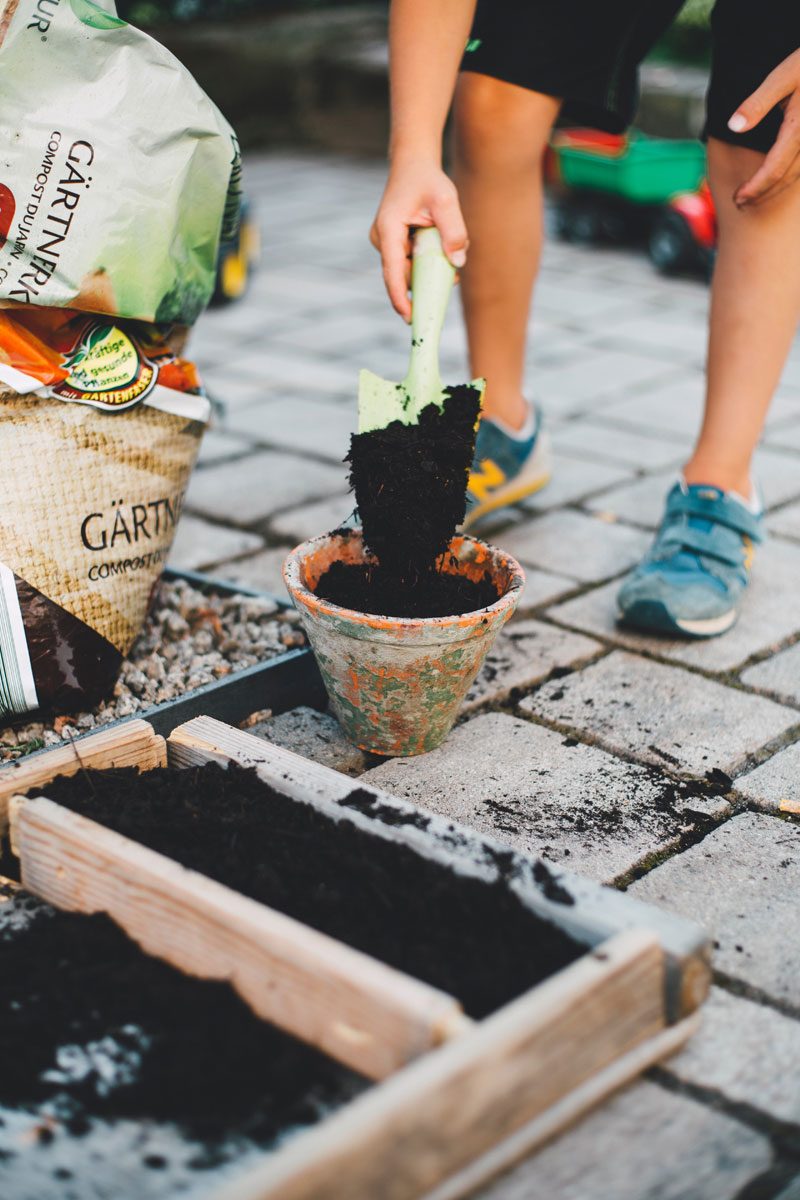 DIY Composting
Composting is an essential part of gardening that shouldn't be disregarded and is an important one of our gardening tips to starting the perfect garden. It gives plants some of the nutrients that they need, such as nitrogen and organic compounds. Instead of using chemical fertilizers that are harmful to the environment, you should make your own compost for gardening. Why pay a premium price for something that you unwittingly make in your own kitchen every day?
Most of the trash that people produce when they spend time in other rooms isn't very useful and it's worth chucking into the bin. However, the bin in your kitchen has quite a few things that can help plants grow. Things like old banana peels, egg shells, vegetable scraps, and leftovers are still full of nutrients, even if they aren't very useful for people. Your plants could make very good use of them in order to stimulate growth.
Instead of sorting through your trashcan every time you need some compost for gardening, you should chuck it into a compost bin of your choice. If you don't have a compost bin, you can make one with some pretty simple materials. A couple of wooden planks, some nails, and a mesh would make for a very convenient compost bin that you can use to store organic rubbish.
Aerator Slippers
If you want to let the soil in your lawn breathe, you need to poke a couple of holes in it. Doing this manually is a tiresome task and covering the whole garden could take you quite a while. Wouldn't it be better if you could simply do it on the go?
With a pair of slippers and a couple of plastic attachments, that's exactly what you can do. It's as simple as having a walk through your garden. All you have to do is glue some long bits of plastic to an old but sturdy pair of slippers and you should be good to go. You get to aerate the garden without having to think about it another important garden tip.
Seed Swaps
Every gardener needs seeds. How else would you grow plants otherwise? When you want to grow something, the first thing you do is go get some seeds from that plant. A lot of gardeners take seeds from their own plants and regrow them since they're already readily available. However, what happens when you don't have those seeds? Obviously, you can always buy some!
 Getting seeds might not seem like a huge expense, but every little bit counts. The seeds themselves might not cost a lot, but getting various different seeds every season will cost you a bit of money, and that money will add up. Why not cut your costs by going the route of bartering? Seed swaps are the ideal place to find the most varied high-quality seeds for just about any type of plant. The best part is – you don't have to worry about paying for them. Instead, you can take the leftover seeds from your plants and trade them. Like with any plant, you're going to end up with an overabundance of seeds that you don't really need. This makes them a perfect currency for the seed swap.
Smart Watering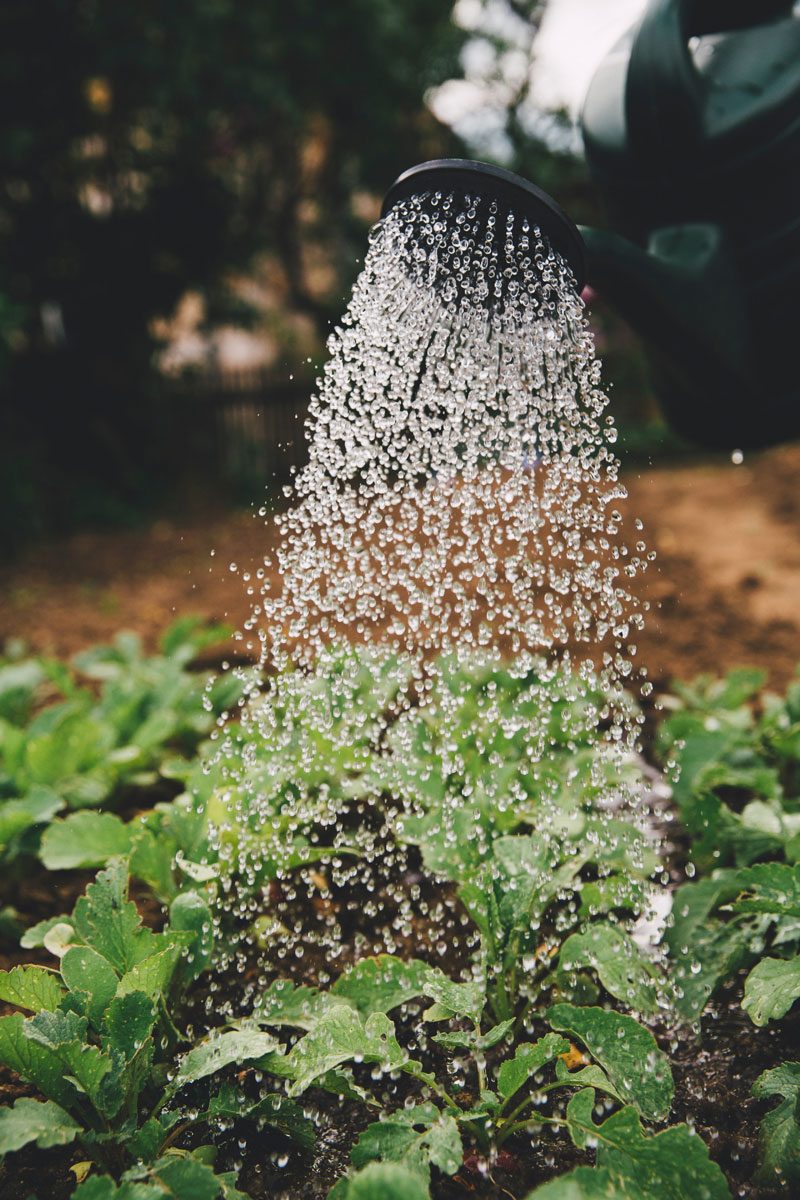 Plants like water. They need lots of it to thrive. This is why we water them regularly. Watering plants seems simple enough when you think about it. It's just pouring a certain amount of water on them and hoping for the best. However, any experienced gardener will know that there's a lot more to it. You don't water different plants with the same amount of water. Different seasons call for different watering techniques and amounts.
When you have a lot of plants in your garden, it can be quite difficult to figure out what a plant's needs are and how much watering it requires. It's easy to overwater plants when you aren't careful and that can be just as damaging for them as underwatering.
Sprinkler systems are great tools that can help you water garden plants. Using a water hose simply wastes too much to be considered effective. The kind of sprinkler you get can influence this as well. Some of them are more effective than others. You can opt for a smart sprinkler that you can adapt to your own garden's needs. They can cover a large space with relatively minimal losses in terms of water waste. For more gardening tools check out kitchenhome.co.uk
Internet-Assisted Green Thumb
Growing plants requires as much knowledge as it does talent. What happens when you have one without the other? Well, the truth is that you can easily supplement your lack of knowledge with a little bit of external help. There's no shortage of things you can find out on the Fiskars website about gardening and plants in general.
If you find yourself wondering what type of soil to put in a pot for a certain plant, look no further than Google. The internet can tell you everything you need to know, and more. Any questions you might have about gardening, you can be sure that someone has already asked them before. Is the soil appropriate for this plant? How much sunlight does it need? Where can I get this type of soil near me? There's no limit to what you can find out, which is why you should make use of this endless source of information.
Affordable Produce
One of the great joys of gardening is that you get to enjoy it in two different ways. For starters, you get a gorgeous garden that is worth looking at. If this weren't great enough on its own, you also get to enjoy the literal fruits of your labour. Gardening for sustenance is a great way to save on your grocery bill. Plants are a near-never-ending source of delicious food and it's even more delicious when you grow it at home.
A lot of people don't realize the full potential of growing certain types of produce. Some will grow the most common fruits and vegetables for the novelty of having your own production. However, it would be a lot more efficient if you did the math and figured out what crop would save you the most money.
Some things at the grocery store are way more expensive than others. Why grow some potatoes when they take up space and you could use it to grow something more exotic that you put in your food? Think of the spices and fruits that you buy at the supermarket and take into account which one of them would be most worth growing on your own.
Efficient Lighting
Any accomplished gardener likes to spend time in his or her backyard oasis. After all, you've built it, so why not enjoy it to the fullest extent? Spending some time in the garden during the day is easy enough, but what happens when night time comes around? It's going to be difficult to enjoy the gorgeous green view when it's pitch black outside.
Obviously, most gardens will have some sort of lighting system in place to allow the gardener to enjoy the view, but how efficient is that lighting? You don't want to waste too much power illuminating your garden. Regular incandescent lightbulbs aren't exactly efficient in terms of how much power they use. They give off a warm and pleasant light, but that's the extent of their benefits. LED lights would be a much more efficient choice and they are becoming more and more popular in today's gardens.
INDOOR GARDENING
Mushrooms are a wonderful addition to any indoor garden. Not only are they beautiful to look at, but they are also delicious to eat. Some mushrooms, such as oyster mushrooms, are ideal for small spaces because they grow in clusters and don't require a lot of room to grow. Other good options include shiitake mushrooms, king trumpet mushrooms, and enoki mushrooms. 
The good news is that planting and growing mushrooms is relatively easy and can be done on a budget. All you need is a mushroom growing kit, which can be purchased online or at your local garden center.
Container Gardening
When you don't have enough space in the ground for another plant, you shouldn't be discouraged. You can make use of containers to give yourself some additional space. A lot of gardeners underestimate putting plants in a container. Whether it's a pot, box, tub, or barrel, containers can be a very useful tool in any gardener's toolbelt.
Despite what you may think, plants can grow in containers just as well as they can in the ground. The only deciding factor is how well you place them in the container. When it comes to container gardening you have to know what size container you need. Some plants might not look the part, but they have very large roots that go too deep for a small pot. With limited space, they won't be able to grow as well as you would hope, so make sure that you research plants and their roots before planting them in a tub.
A lot of people think that a recipe for the perfect potted plant includes just soil and some water. However, it's a bit more complex than that. Since it's not connected to the actual ground, you need to create a drainage system for your plant container. Otherwise, the water will pool up and kill the plant.
Stone Details
Decorations are an essential part of any garden and one of our gardening tips you don't want to overlook. You want some aesthetic details that complement your plants. Not to mention, it's nice to have a barrier or two to prevent the plants from growing further than they should. At some point, something has to stop the overgrowth of leafy plants.
Rocks would be a solid choice. They're relatively cheap for what they do and they don't require a lot of maintenance. There's nothing you can't build with a couple of well-placed rocks. People like to build barriers for their garden out of rock formations because they look quaint and natural.
You can opt for smaller or bigger rocks; it depends entirely on your taste. You can even use pebbles for a path through your garden. They're easy to place and they shouldn't be too expensive, which makes them ideal for any garden.
Conclusion
It doesn't take a lot of effort to create an affordable and gorgeous garden. All you need is a bit of ingenuity, an internet connection, and some good gardening tips. Keep some of these tips in mind and you will end up with a productive garden that will be the envy of every neighbor within miles.