Everyone should go on a vacation once a year to get away from the chaos and freshen their mind. It also helps them to explore various adventurous spots, know the history and culture, try different cuisines, etc. And nothing could be a better place than an island for vacation if you are into adventures.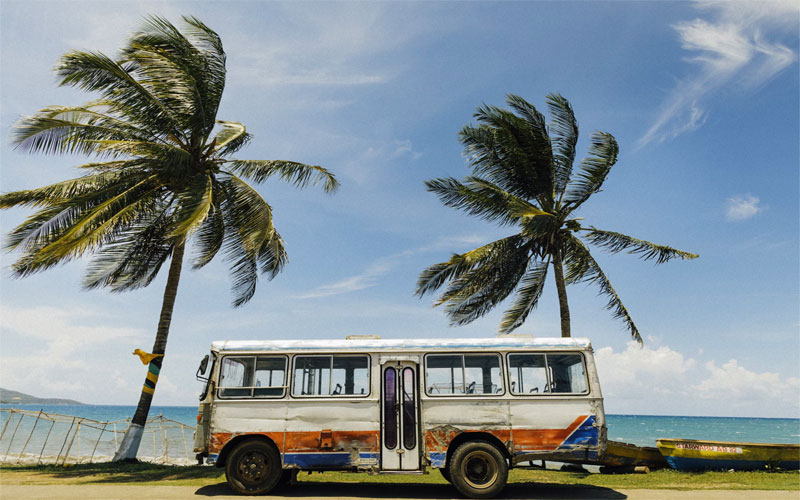 Jamaica is only the 3rd largest island in the Caribbean Sea and a country in the West Indies. It is about 146 miles long and 22-51 miles wide. Jamaica, or as the natives call it, Xaymaca, was first sighted by Christopher Columbus, who considered it to be the fairest isle that his eyes have ever beheld. This is so true because Jamaica has many scenic views and beautiful spots, which are a treat to the eyes. To know more about Jamaica and its place, continue reading.
See Jamaica From A New Perspective!
If you are into exploring new and extraordinarily beautiful places, learning about its heritage, and discovering history, Jamaica is the perfect place for you. Only a few islands can offer several rivers that flow and tumble through lush valleys, a mountain range almost 7,000 feet tall where the world's most expensive and delightful coffee is grown.
It is a thriving agricultural industry with rich soil and many more. Jamaica has it all to offer. The motto is "Out of Many One People," and as you explore deeper into the soul and roots of Jamaica, you'll understand how true it really is. 
Let's Find Out What You Can Do In Montego Bay!
Tryall in Jamaica is one of the finest clubs in the Caribbean Sea, blessed with an aesthetically pleasing estate of over 2,200 acres. The Environmental Manager leads the tourists to explore the bird of Tryall. There you will see many species of birds found in Jamaica, followed by a historical tour that unveils many historical landmarks throughout this enormous estate. You can book these tours through the Guest Services or Drint Office.
Island Routes is the touring partner of Tryall, and it offers an impressive portfolio of experiences and excursions designed for family enjoyment. They also educate them at the same time. However, if you are wondering what to do in Montego Bay, continue reading as there are many unique activities which are described below:
ATV Safari
Your vacation would go to waste if you don't try a safari in Jamaica. Exploring various locations of Jamaica on a four-wheel drive ATV is both fun and exciting. Comfortable and easy to ride, your ATV ride will take you deep into the tropical forests, which enables you to see parts of the country you thought never existed. If you are worried that riding will be too difficult, you should rent a semi-automatic ATV so you only need to control the acceleration.
Bamboo Rafting
You cannot and shouldn't miss rafting when visiting an island. Drifting down the effortlessly flowing Martha Brae and enjoying the soft breeze on a bamboo raft is worth experiencing. It's a surreal experience that is impossible to forget. That's why many people come back again and again for bamboo rafting.
Deep-Sea Sport Fishing
Preparing for your dinner is easy here if you are into marlin, tuna, and swordfish. You can board a deep-sea fishing boat and go out in the deep waters. The crew will help you with their latest fishing equipment and take you to the best spots where you can catch as many fishes as possible.
Dunns' River Falls
For adventures, you can climb up to the 600ft long terraced Dunn's River waterfall as a part of a human chain that escalates to the top of Jamaica's most breathtaking natural view. You will get wet while climbing, and that's the best part of it. It's a fun and exciting activity.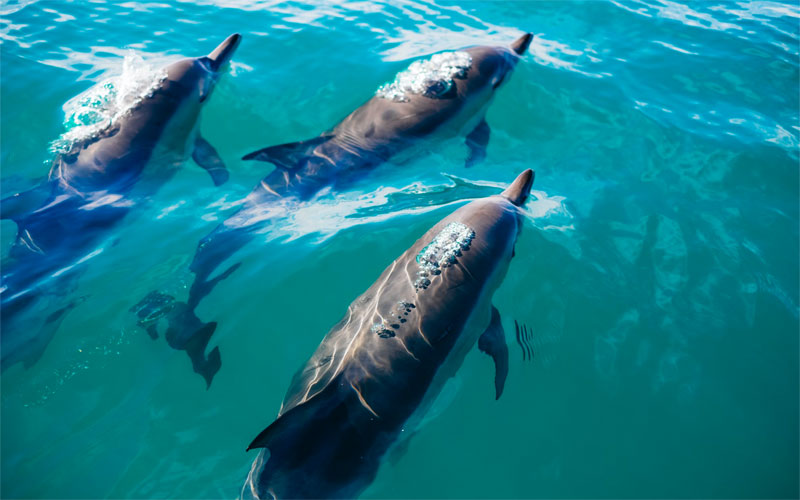 Swim With The Dolphins
Swimming is one of the common yet exciting activities you can do on any island. If you love swimming and love the company of friendly, aquatic animals, you might as well jump into the sea and have fun with the dolphins. They will swim and play with you as long as you are there.
YS Falls and Back River Safari
For further exploration, you can travel up to the Black River to see crocodiles that are famous in one of James Bond's films. You can also see the mangrove swamps in the tropical region of Jamaica before cooling off in the embrace of YS Falls.
Dune Buggy Safari
Climb onto the two-seater buggy with a guide and head off into the wildness. That's when you can explore many remote Jamaica areas while enjoying the ride. Let yourself be vulnerable to beautiful weather and open-air hitting you, as it will give you an adrenaline rush.
White Witch Zip Line
Zipline is another adventurous activity you must try to take your fun and excitement to a new level. White Witch is Jamaica's most spectacular and wonderful zip line experience, crisscrossing the historic Rose Hall estate at 1200ft of height above sea level.
Reggae Catamaran Cruise
You shouldn't miss this one. If you visit Jamaica and don't experience reggae, it would just be a waste. Enjoy the rhythm of the most famous export of cruising the Caribbean. Dance with the reggae, stop the snorkel, and enjoy the view to enjoy cruising in the best way possible.
River Tubing
Navigate the Great River's tides and rapids a little more between you and the water with the inflatable tube. The proximity to the river makes tubing very exciting, and the changing personality of the river will glide through the rush and calm of the water. Your adrenaline would be charged rapidly with the changing motion and plunging of the river.
Conclusion: Wrapping Up!
Jamaica is one of the finest islands in the Caribbean, so if you ever visit the island, don't forget to do these above-mentioned activities. The list doesn't just end here. There are many more hidden places and unique adventurous sports, which you will figure out when you get there.