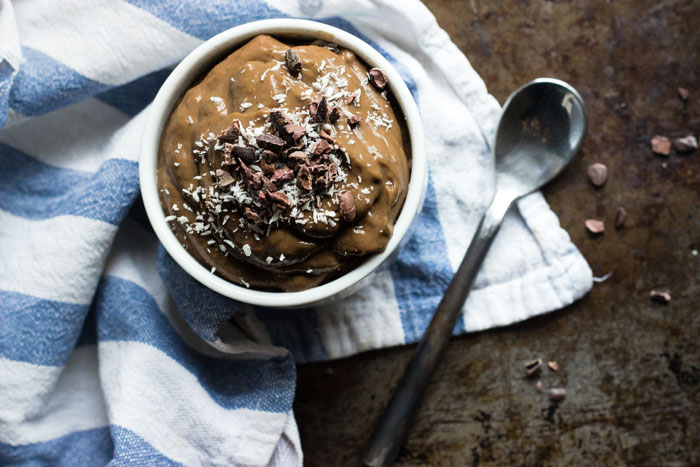 Chocolate Avocado Mousse Recipe
Another healthy recipe for the holiday season thanks to Marina Rößer. Who would have thought that avocado and chocolate could be used in one sentence! A great way to stay on track during the holiday season and a great mousse recipe for your recipe box for any time of the year.
Chocolate Avocado Mousse Recipe
Author:
Delicious but nutritious recipe from Marina Rößer, nutritionist from a leading fitness and nutrition app, [url undefined]Freeletics[/url].
Ingredients
1 frozen ripe banana
2 tbsp cacao powder (de-oiled, unsweetened) 1 ripe avocado
2 tbsp honey or maple syrup
50ml almond milk (unsweetened)
1 vanilla bean
Instructions
Place all ingredients into a blender and puree until smooth, stopping when needed to scrape down the sides. Add more almond milk if you find the mixture too thick.
Spoon the mousse into a bowl and garnish as desired – we recommend sprinkling with cacao nibs, coconut flakes or crushed macadamias
Calories:
176
Carbohydrates:
19
Protein:
3
I hope you enjoy this delicious recipe and keep checking back as we share more great recipes throughout the month to help you stay on track as the holidays approach. We will even have some great substitutions for your favorite holiday meals!