Pregnancy is a transformative journey filled with excitement, anticipation, and a whirlwind of preparations. As expecting parents navigate this path, it's essential to have a checklist that ensures both the mother's and the baby's well-being. This article provides a comprehensive pregnancy guide to help you prepare during and after pregnancy.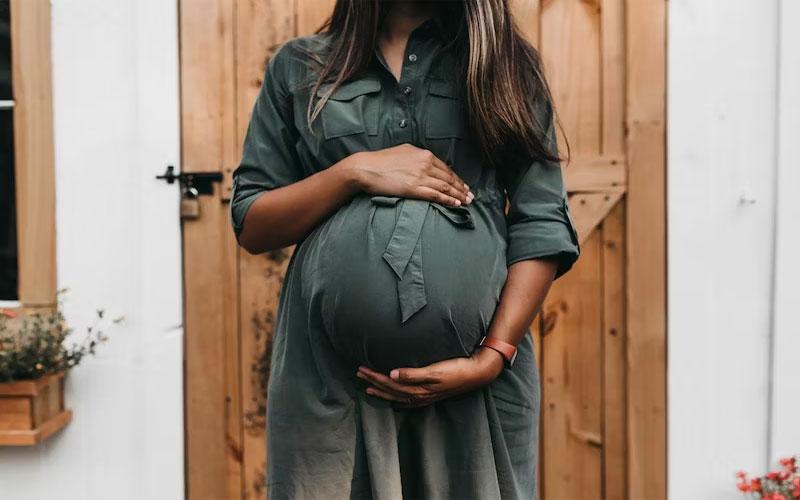 During The Pregnancy: Understanding the Pregnancy Phase
Regular Doctor Visits
Regular prenatal appointments are the cornerstone of a healthy pregnancy. They allow healthcare professionals to monitor the baby's growth and the mother's health and address any concerns. These visits also provide an opportunity to discuss birth plans and address any potential complications.
Healthy Diet
Nutrition plays a pivotal role during pregnancy. Consuming a balanced diet ensures the baby receives essential nutrients for growth. It's vital to increase the intake of folic acid, calcium, and iron. Equally important is avoiding alcohol, caffeine, and certain seafood known to contain high mercury levels.
Exercise
Physical activity can help manage weight gain, improve mood, and reduce pregnancy-related discomforts like back pain. Activities like walking, swimming, or prenatal yoga can be beneficial. Before lacing up those sneakers or rolling out the yoga mat, why not have a cozy chat with your doctor? They're like your personal guide, helping you figure out the best moves for you and your soon-to-be sidekick.
Ultrasound
Remember the thrill of peeking into a surprise gift? That's the magic of seeing your baby on the screen for the first time. Beyond the sheer joy, ultrasounds give us a little window into our baby's world, showing us their tiny dances, their growth, and how they're getting comfy for their big debut.
Educate Yourself
Prenatal classes are a treasure trove of information. They cover topics from labor techniques to newborn care, helping parents feel more prepared for the journey ahead.
Plan Maternity Leave
As you get ready to welcome your little one, it's not just about setting up the nursery or buying baby clothes. It's also about carving out uninterrupted moments to bond and cuddle with your newborn, away from work emails and deadlines. Begin by having a conversation with your boss or HR team about your maternity leave, ensuring you're both on the same page. Understand your rights, the duration of the leave, and any financial implications. Planning ahead allows for a smoother transition, ensuring you can focus on your baby without work-related stress.
Post-Pregnancy: Welcoming the Newborn
Postnatal Check-ups
The period after birth is a time of adjustment and healing. Postnatal visits monitor the baby's growth, ensure the mother is healing correctly, and provide vaccinations for the baby.
Breastfeeding
While it's a personal choice, breastfeeding offers numerous health benefits to the baby, from immunity-boosting properties to optimal nutrition. For mothers facing challenges, lactation consultants can provide invaluable support.
Sleep Schedule
The early days with a newborn can be exhausting. While it's tempting to get chores done when the baby sleeps, it's essential for mothers to rest and recover. Over time, establishing a routine can help regulate the baby's sleep patterns.
Baby-proofing the Home
As babies grow, their curiosity knows no bounds. Securing furniture, using safety gates, and ensuring harmful substances are out of reach can prevent accidents.
Preparation for Baptism
For those who hold religious traditions close to their heart, the importance of preparation for baptism cannot be overstated. Baptism is a cherished rite of passage. Taking the time to prepare, from selecting the perfect godparents to choosing the right attire, ensures that this sacred ceremony unfolds seamlessly and remains a meaningful memory for years to come.
Mental Health
After welcoming your baby, the flood of emotions can sometimes feel like a rollercoaster ride. It's okay to feel overwhelmed. If the blues linger or intensify, it might be signs of postpartum depression. Remember, reaching out for help early can be a game-changer. Surrounding yourself with a circle of love – be it friends, family, or support groups – can be your warm blanket on colder days.
Setting Routines
When your little one arrives, it can feel like your world has joyfully tumbled into a realm where night and day blend. In this beautiful chaos, carving out a simple routine can be your anchor. While newborns dance to their own rhythm, especially in those first weeks, sprinkling a bit of routine here and there can offer some predictability for both you and your baby.
Feeding: Whether you're offering breastmilk's warmth or the measured nutrition of formula, try to find a rhythm. Feeding your baby around similar times each day can help set a comforting pattern for both of you.
Sleep: Newborns sleep a lot but in short bursts. Over time, you can gently guide your baby towards longer sleep stretches at night by introducing bedtime rituals like a warm bath, soft lullabies, or gentle rocking.
Play and Interaction: While they might be tiny, newborns are eager to engage with the world. Setting aside specific times for play and interaction can stimulate their senses and foster bonding.
Conclusion
Pregnancy and the subsequent arrival of a newborn are monumental life events. A detailed checklist tailored to individual needs can be a beacon of guidance during these times. It ensures the well-being of both mother and child and helps in making informed decisions. Always remember to lean on healthcare professionals for advice and cherish every moment of this remarkable journey.