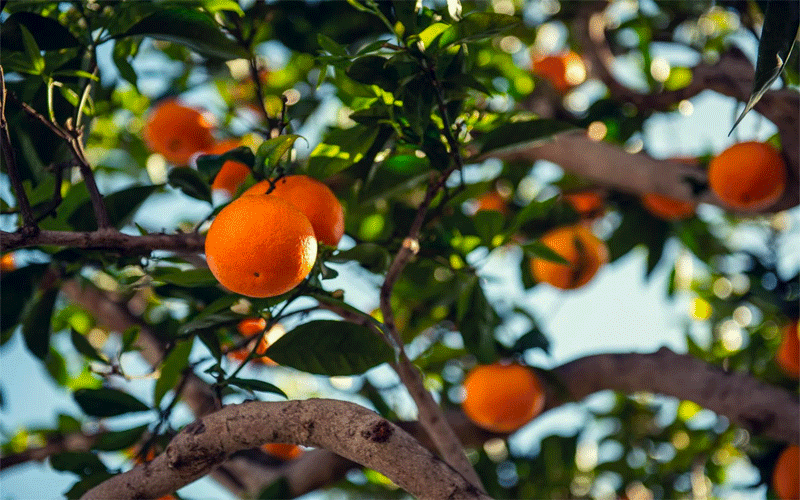 Taking care of fruit trees is a practical, hands-on task that is incredibly rewarding, and dare we say? – a fruitful activity. It's all about getting the basics right: making sure your trees get enough water, but not too much, and knowing when and how to harvest the fruit at just the right time. Also, learning the other care essentials that keep the trees healthy year-round.
In this article, we'll break down these core aspects of fruit tree care in a way that's easy to follow, so you can apply them to your trees and enjoy the harvests of your labor.
Watering Your Fruit Trees
Water is the lifeblood of any fruit tree, but it's all about balance. Young trees need regular watering to establish their roots, while mature trees require less frequent but deeper watering to stay healthy.
A good rule of thumb is to water deeply once a week during the growing season, allowing the soil to dry out slightly between watering. You should also learn more about the specific watering needs of the fruit trees. Some trees grow faster than others, requiring more water.
Tips for Effective Watering
Check the soil moisture by sticking your finger about an inch deep—if it's dry, it's time to water.
Use a soaker hose or drip irrigation for deep watering and to minimize water wastage.
Water in the early morning or late afternoon to reduce evaporation.
Pruning for Health and Production
Pruning isn't just about shaping your tree; it's essential for removing dead or diseased wood and encouraging the growth of fruit-bearing branches. It also improves air circulation, which is vital for the health of the tree.
How to Prune Properly
Prune during the dormant season (late winter to early spring) for most trees.
Always use sharp, clean tools to make precise cuts.
Follow the specific pruning needs of your fruit tree type—some require thinning of the canopy, and others may need old branches removed to make way for new growth.
The Art of Harvesting
Timing is everything when it comes to picking your fruit. Too early, and you'll miss the sweetness; too late, and you risk overripe, possibly rotten produce. Look for signs of ripeness like color change, ease of fruit removal, and, of course, a taste test.
Harvesting Techniques
Gently twist the fruit off the branch, or use a pair of pruning shears for tougher stems.
Don't pull the fruit down as this damages the tree and the fruit.
Harvest periodically: fruit on the same tree may ripen at different stages.
Protecting Against Pests and Diseases
A healthy tree is the best defense against pests and diseases. Keep your trees well-watered, pruned, and fertilized to boost their resilience.
Dealing with Infestations and Illness
Identify the problem early—look for unusual spots on leaves, wilting, or insects.
Use organic pesticides or natural methods like introducing beneficial insects.
If you're unsure, seek advice from a local extension service or a professional arborist.
Fertilizing for Optimum Growth
Fruit trees need different nutrients at various stages of their life. A young tree might need a balanced fertilizer to promote growth, while a bearing tree needs more potassium and phosphorus to support fruit production.
Application Tips
Test your soil to determine which nutrients are lacking.
Apply fertilizer in early spring as new growth appears.
Avoid over-fertilizing, which can lead to lush foliage at the expense of fruit.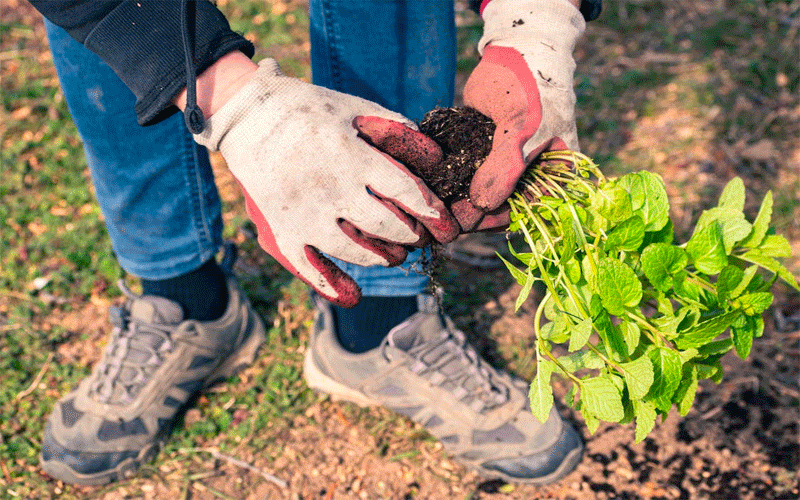 Key Takeaways
Nothing is better than a juicy bite of your harvested fruits. The key lies in consistent, mindful care. Stick to the basics—proper watering, timely harvesting, and regular checks for any signs of trouble. Keep things simple, and you'll find that with each passing season, your efforts will be met with the rewarding sight of blossoming branches and the taste of fresh, homegrown fruit.
Some key reminders to apply when caring for fruit trees:
Ensure your fruit trees get just the right amount of water; too little or too much can both be harmful.
Prune and harvest at the correct time to promote healthy growth and yield a successful crop.
Protect your trees from pests and disease with preventative care and treat any issues promptly and properly.