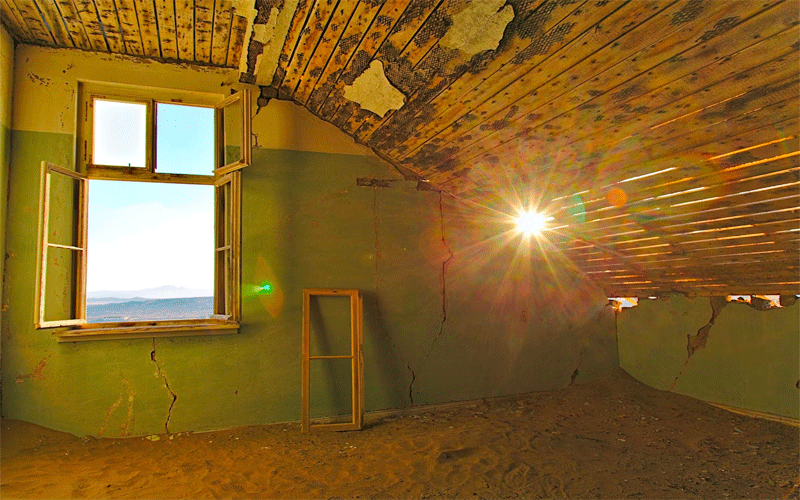 When the rain starts to fall, the last thing anyone wants is for it to make an appearance inside their home. A leaky roof can quickly turn from a minor annoyance into a major crisis if you don't act quickly.
The situation raises an important question: should you attempt to fix the leak yourself, or is it better to hire professional roofers in Princeton, NJ? The decision can be tough. On one hand, fixing the leak yourself might seem like a good way to save money. However, without the proper skills and tools, you risk making the problem worse.
This article shares the benefits and drawbacks of DIY and professional roof repair, helping you make an informed decision for your home.
Roof Leaks and Their Causes
Discovering a leak in your roof is often the first sign of a bigger issue that needs addressing. The causes of roof leaks can vary, each with its own set of challenges and solutions.
It's not always about a single broken tile or a hole; sometimes, the reasons are less obvious and require a closer look. Understanding these causes is crucial in effectively dealing with the leak and preventing future problems.
The following are a few causes of rook leaks:
Aged or Damaged Shingles: Over time, roof shingles can wear down, crack, or go missing. This leaves your roof vulnerable to water seeping through.
Faulty Flashing: Flashing is the metal used to seal areas around chimneys, vents, and where the roof joins a wall. If this flashing is damaged or improperly installed, it can lead to leaks.
Clogged Gutters: When gutters are blocked with debris, water can't flow off the roof properly. This can lead to water pooling and eventually seeping under the shingles.
Cracked Vent Booting: Vents on your roof need to be sealed properly to keep water out. Over time, the sealant or the boot itself can crack, allowing water to get inside.
Ice Dam Buildup: In colder climates, ice dams can form on the eaves of a roof, preventing melting snow from draining properly. This can lead to water backing up and leaking into the house.
Poor Roof Installation or Repairs: Sometimes, the problem stems from the way the roof was initially installed or previously repaired. Poor installation can leave your roof susceptible to leaks.
Cost Comparison: DIY vs. Professional Repair
When it's time to fix your roof, the cost is often a big factor in deciding whether to do it yourself or hire someone. Here's what to consider:
DIY Costs
The following are the DIY costs associated with leaky roof repair:
Materials: You'll need to buy the right materials, which could include new shingles, flashing, sealant, and possibly tools.
Potential Do-Overs: If something goes wrong, you might need to redo the work or buy more materials, adding to the cost.
Professional Costs
Here's the breakdown of professional roof repair costs:
Labor Charges: The main expense when hiring a professional is their fee for performing the repair. This includes their skilled labor and the time they spend on your roof.
Material Prices: Professionals will supply all the materials needed for the job. They might charge more than the store price to cover their time for getting these materials and their expertise in choosing the right ones.
Additional Services: The cost may also include a thorough inspection of your roof to identify any potential issues you may not have noticed. This can prevent future leaks and save money in the long run.
DIY vs Professional Leaky Roof Repair: Making the Right Choice
Deciding between DIY and a professional for your roof repair isn't just about cost. Here are a few things you should consider:
Extent of Damage: If it's a small leak, you might handle it yourself. Big problems often need professional attention.
Your Skills: Be honest about your abilities. If you're not confident, it might be better to call a pro.
Safety: If you're not comfortable working on a ladder or don't have the safety gear, it's safer to hire someone.
Warranties: A professional repair usually comes with a warranty. DIY repairs don't have that safety net.
Time: Consider if you have the time to fix the leak properly. If you're rushed, it's best to hire someone who can dedicate the right amount of time to the job.
Fixing a Leaky Roof
Many homeowners might initially overlook a small roof leak, especially if it doesn't seem serious at first. However, even a minor leak should not be ignored, as it can quickly escalate into a larger, more costly problem.
Addressing a leak promptly is key to maintaining the integrity of your home. When it comes to fixing a roof leak, you generally have two options: DIY or hiring a professional.
Consider the following when deciding between DIY and professional roof repair:
Honestly assess your repair abilities and knowledge.
Account for the risks of working at heights and your access to safety equipment.
Compare material and tool expenses for DIY against professional service fees.
Reflect on the amount of time the repair will consume.
Consider the quality and longevity of a professional repair versus a DIY approach.
Factor in the value of a warranty that comes with professional work.