In the last three + years fitness has become a priority in my life. Not only to help with my own weight loss journey but because I feel amazing when I work out on a consistent basis. I feel stronger, healthier, and ready to conquer the day after exercising in the morning. While exercising is great for the body, it is also important that we don't forget one of the most important parts of our body when thinking about fitness, THE BRAIN.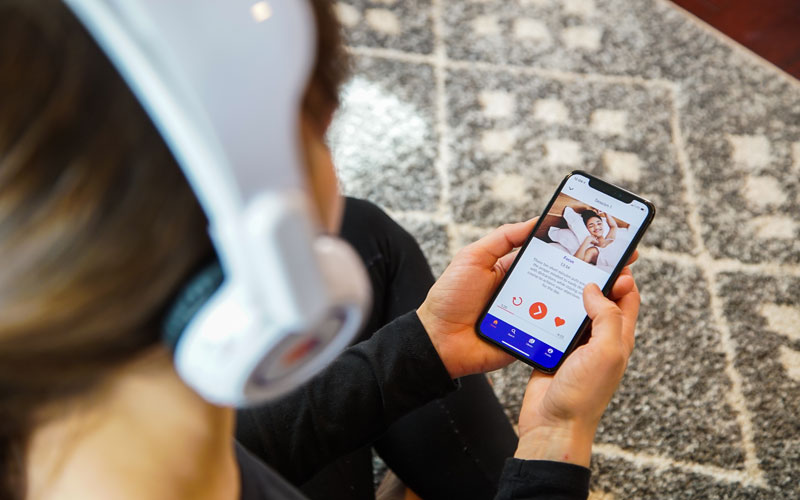 But, Colleen, how do we exercise the brain? Meditation and calming exercises are a great way to relax and nourish the brain but add BrainTap to your routine and you have a full-blown fitness routine for your brain. It is the "Peloton…but for brain fitness".
What is BrainTap?
BrainTap® is a must-have wellness gadget that strengthens and trains your brain for more energy, improved focus, better sleep, easier meditation, and a lot less stress. It's a subscription-based app containing hundreds of unique sessions that stimulate inherent neuroplasticity and parasympathetic balance in the brain. Described as "Peloton…but for brain fitness," braintapping sessions can be accessed with any headphones but the experience is enhanced by using BrainTap's proprietary headset which engages full-spectrum brainwave activity
My Braintapping Experience
I was sent a BrainTap headset and a free subscription to give this amazing gadget a try. I must admit the hardest part for me is taking the time to enjoy a session. Of course, this is the problem with many new things we add to our already overloaded daily routine. However, the key is to prioritize braintapping just like you would your exercising, a must!
Whether you have purchased and are using the BrainTap headset or using your own headset with the app the more consistent you are with using it the better. When I asked the BrainTap team what the recommended use is I was told that when you wake up, once in the middle of the day, and going to bed are the best ways to utilize the program but using it even once a day is extremely beneficial.
I find I enjoy using it most in the evening because I already get up at 5 am to exercise waking up any earlier to do a session is just not something I'm able to do. Also, in the middle of the afternoon, I'm working, and when I get home, I'm making dinner and doing a few chores before I have any "me" time. So, one time a day is good enough for me.
The first session I tried, one of the "Intro to Braintapping" I felt very relaxed after the session. I am a firm believer in meditation and calming the brain. Meditation doesn't give me the same effect each time, sometimes I am too wired to relax, or my brain just won't slow down, so taking the time to do a session each night has been an amazing way to make myself relax each day before I head to bed for the night. I also found that for me doing it prior to bed, vs in bed, works better since I must remove the headset for going to sleep.
I wasn't so sure at first how I was going to react to the lights that pulse during a session, but the truth is I didn't even notice they were there since I was really making the effort to immerse myself into the mediation.
BrainTap Sessions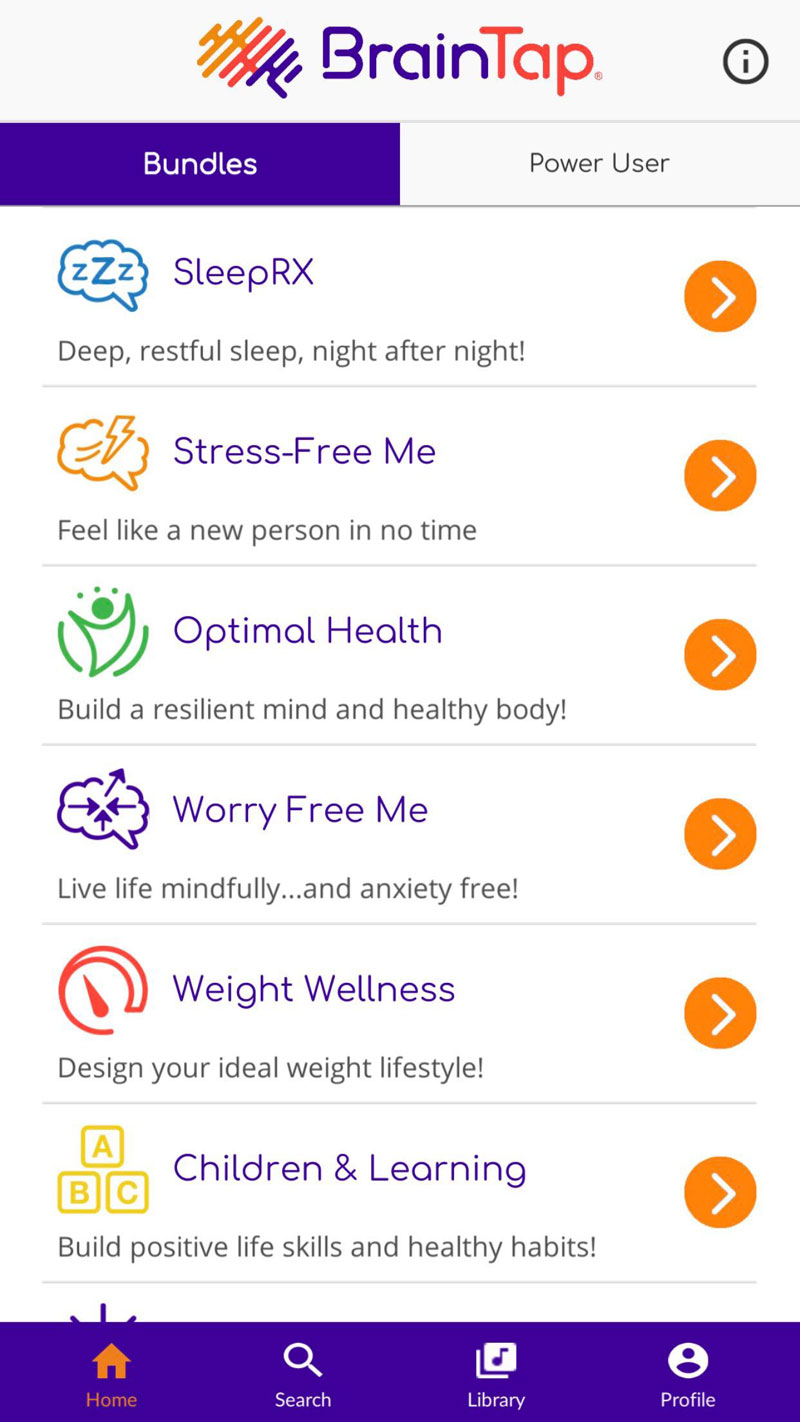 I was amazed by the HUGE selection of sessions you have to choose from. I didn't realize there were so many until I was reading an article about BrainTap, and the reader mentioned "golf". Since my husband is an avid golfer, I went into my BrainTap app and searched up golf to find 27 sessions dealing with golf such as:
Optimize the Risk Zone for Golf
Gain Finesse and Lower Your Score
Golf is a Mind Game…Play It!
I am getting ready to add some weight loss sessions to my routine, the key is finding and taking the time to do so. At night I prefer to do the sleep routines to help calm me and relax me for bed. Searching for weight loss I found 120 sessions to choose from such as:
Safely Speed Up Weight Loss
Stop Dieting and Start Living
Eliminate Fear and Stay Naturally Thin
The BrainTap Headset
The BrainTap headset brings a new dimension to the sessions. Using the restorative power of light frequency therapy the BrainTap headset delivers gentle light pulses that travel through the ear meridians and the retina, sending signals to the brain guiding you into extraordinary brain states. The four key elements behind BrainTap are:
Binaural Beats
Guided Visualization
10-Cylce Holographic Music
Isochronic Tones
You can find out more about what these four elements are here.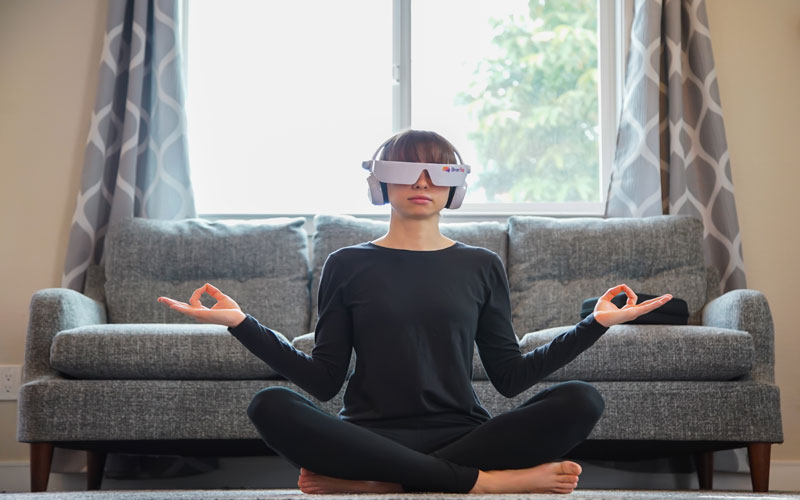 For more information, visit www.BrainTap.com or follow @BrainTapTech on Facebook, Instagram, and Twitter. You can get started by downloading the BrainTap app for Free in the AppStore or on Google Play.