Makeup is art, any professional makeup artist and makeup enthusiast will tell you that, but with all these new trends emerging every few weeks, it's difficult to stay on track. Still, one of the things that never go out of style is the famous 'no makeup' makeup look. This is because everyone loves seeing women with a healthy complexion and radiant smile, but very few people are actually blessed with that look. Achieving the barely-there makeup look that enhances your natural beauty is much more difficult than one might think which is why we've prepared a few useful hacks.
Prep your face
In order for your makeup to look good on you, your face should be well-prepared for it. Proper cleansing and moisturizing routine are incredibly important and you should never skip these two steps, no matter how tired you might be. Before you apply any other product, your face should be clean and well-hydrated because this ensures that your skin stays healthy and that your makeup lasts longer. Keep in mind that exfoliating and cleansing aren't the same and that you shouldn't exfoliate more than twice a week.
Primer is a must
Primer is a great product and you should always use it because real quality primers are able to tighten and blur your pores, making your skin appear younger. In addition, primers are great for mattifying oily skin and soaking up any excess oils, thus making your face look perfect.
Seductive eyes
Bold lashes are amazing because they naturally draw everyone's attention to your eyes. Applying false lashes every morning can be exhausting (not to mention bad for you) but thick eyelash extensions will open up your eyes more and add much-needed volume too. Extensions are better than mascara as well because they last longer and look impeccable for weeks. With thick eyelashes, you won't even have to wear eyeshadow and your eyes will still draw attention. If you need some tools to apply lash extensions, you can get eyelash extension kits from Paris Lash Academy.
Kissable lips
Bold lipsticks are great for going out and partying in a club, but when you're hoping to achieve that natural 'no makeup' look, you might want to skip them altogether. Instead, you can use a homemade sugar scrub to exfoliate your lips and apply a layer of tinted chapstick instead. When you remove the excess dead and peeling skin, your lips will be smooth and plump, and a bit of lip balm or chapstick is all that you'll need to look flawless.
Concealer is your ally
Everyone has different problem areas on their face, but the most common problem areas are usually the nose, chin, and forehead, as well as the area around the eyes. Concealer is your ally, but keep in mind that you should use different concealers for different areas, as the skin around your eyes is a bit thinner and lighter than the skin on your chin and nose.
Eyebrows on fleek
As times change, it's easy to forget that only a few years ago ladies wore their eyebrows thin. Today, bold and thick eyebrows are very popular, so it doesn't come as a surprise that many girls choose to fill theirs in so that they appear thicker. Make sure your brows are well-groomed and if you really want to fill them in, you can use a natural color powder which will give your look a bit of character. Not to mention that perfectly groomed brows are going to become a bold focal point of your face as well. Visit Brow Trio for cruelty-free and vegan and formulated to emphasize what makes your brows unique.
Liquid highlighter
Everybody loves healthy, glowing skin, but sadly, not many of us actually have it. If you want, you can create a nice, natural glow by applying a bit of liquid highlighter to your cheekbones and nose, as well as at the top of your lips. It adds a gorgeous shimmer, but be careful or you'll make your skin appear oily if you apply too much. If you don't want to use a highlighter, a bit of shimmery eyeshadow will do the trick just as nicely.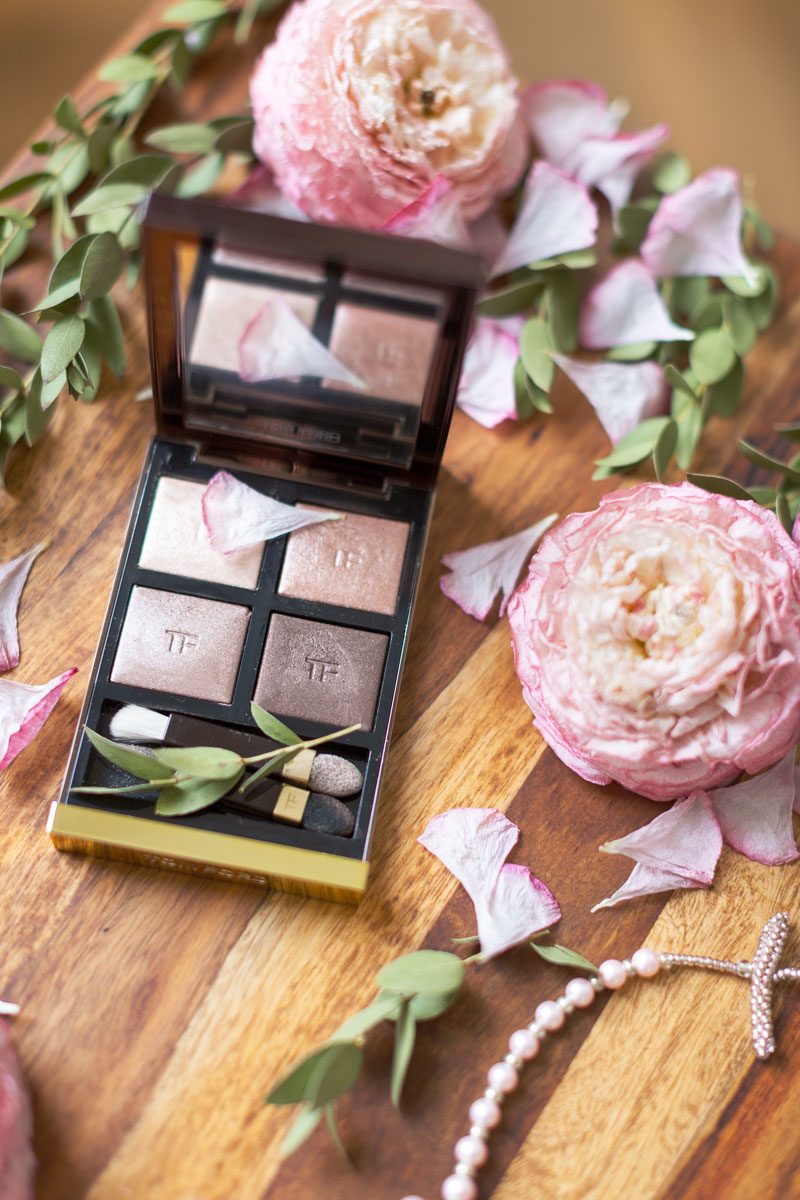 Ignore contour
Contouring is certainly fun and it's a great way to hide certain imperfections and draw attention to your best features, but let's face it – it hardly ever looks natural. If you're hoping to achieve a natural look and want to use as little makeup as possible, just skip this step completely. If you want, you can add a touch of bronzer but do try to keep it light and apply it only along your cheekbones and hairline.
It doesn't matter if you choose to wear makeup every day, if you wear it only from time to time, or if you prefer a completely natural look, the most important thing is to pay attention to your health. Appearing that you aren't wearing any makeup but still looking flawless is a skill that takes a lot of practice and patience, so try to give yourself enough time to master this fine art.