As fashion comes and goes, there are many trends from the 90s like the "mini backpack"; however, not every classic fashion trend suits the modern era. Many young women simply do not like its quirky looks, but more than that, it's not big enough to pack your life and purse essentials. Although modern purses are made bigger than they used to be, they seem never to be big enough; as a matter of fact, purses are now called weekenders, canvas bags, totes, and satchels, to mention a few.
Purse Essentials for Every Woman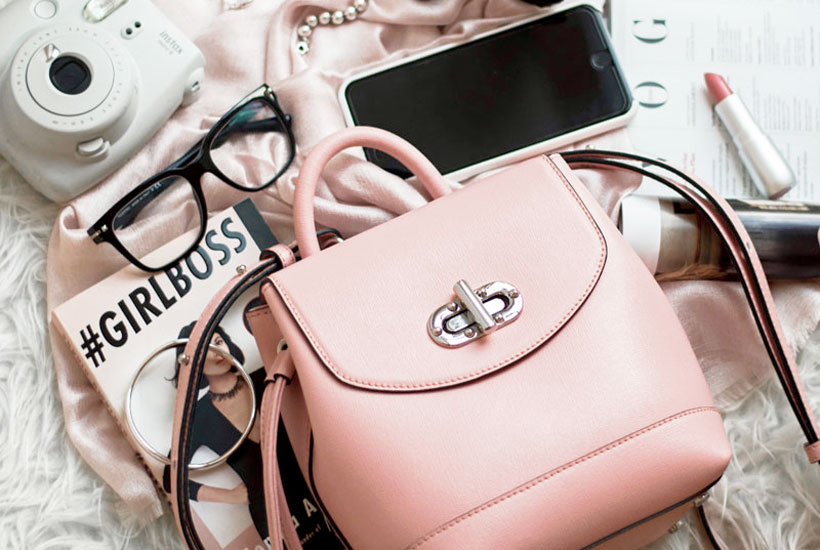 Nowadays, a woman's purse is filled with all the essentials they think they might need at any given time, with usual suspects including tissues, lip gloss, and a cell phone charger. What about that half-opened piece of gum, broken pens, and a handful of unwanted receipts? With the modern-day women living on the go, the days of women-only needing a small purse to fit a checkbook and lipstick are gone.
Women of today have many responsibilities on the road, careers, hobbies, and families. With so many things on a woman's plate, a purse ends up packing with necessary stuff, and those just taking up space. There are but a few essentials that every lady's purse should have, so clear out your purse and note the list below to keep you beautiful, healthy, beautiful, and safe like the OC spray.
Hand Sanitizer
We all know that germs live everywhere, and our hands are prone to pick many of them. When flu season comes, fighting illnesses can be a mission. One of the best and hygienic items you can have in your purse is an antibacterial hand sanitizer. Because we come across several microbes, a hand sanitizer will help reduce the number of germs significantly.
Whenever you're on the go, you may not wash your hands as often, and water sinks aren't conveniently available, so your next best thing is a hand sanitizer in your purse. Try to use all-natural sanitizers, rated one of the best, killing 99.99% of germs we come across. These products usually come in gel, or spray bottles, so choose the most convenient for you.
Tinted Moisturizer
If this is not already in your daily routine as part of your foundation substitute, it's time you included it. The SPF 30 formula is responsible for keeping your skin moisturized, protected, and a healthy glow. If you have a large bottle at home, it is best to keep a travel size in your purse and keep your skin looking fresh all day. Imagine spending a long day in the office; you need something to perk up your face and be ready for happy hour.
Face Cleansing Wipes
When you are the go, face cleaning wipes are a true gem and come to the rescue when you need to wash your face and you are not able to. These are great for removing makeup, oil, and dirt on your face. They come in different shapes and sizes, and some are just perfect to put in your handbag. For those who have sensitive skin, unscented wipes would be the better option.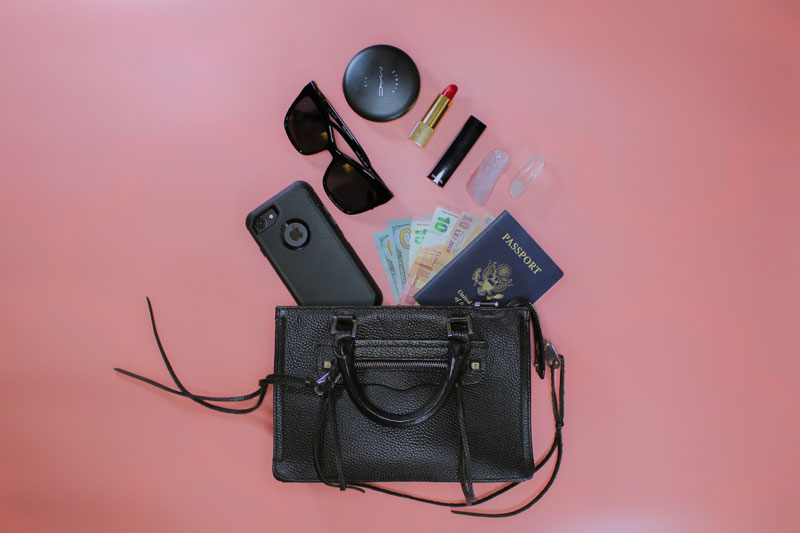 Lip Serum
Our lips are sensitive to climate, and whether you live near the arctic or the beach, climate can damage your lips. The sun rays cause our lips to mature faster, while the cold and windy conditions dry them out. Having a good lip serum in your purse is essential to keep them moisturized, hydrated, and eradicates contouring. Many lip serums come in small packaging, making them easy to slip into the side pocket of your handbag. It contains anti-aging polypeptide and diminishes fine lines; additionally, it supports collagen found in the lips.
Small Mirror/Brush Combo
Having a brush and mirror combo is critical for every woman, whether you are keeping your hair up or putting it down. Running a brush through your hair everyone and during the day is essential for your hair, keeping it shiny and strengthening it simultaneously. After work, you may be picking up kids from school; the last thing you want is to be a mom with frizzy hair.
Your bag should always have a small mirror and a foldable brush, ensure that your lunch isn't stuck in between your teeth, and brush your hair, ensuring every inch is in place. This hair and brush combo can be found at many cosmetic shops and essential good supermarkets.
Gum/Mints/Floss
Having a fresh mouth cannot be stressed enough; one of the most memorable things about you will always be your fresh breath and a clean smile. When you're out and about all day, keeping your mouth clean can be challenging to maintain, but when you have a supply of gum and mints in your purse, you are safe. You never know when you'll be eating out, and pesky foods can find their way in your teeth, keep a few flowers to maintain a clean smile.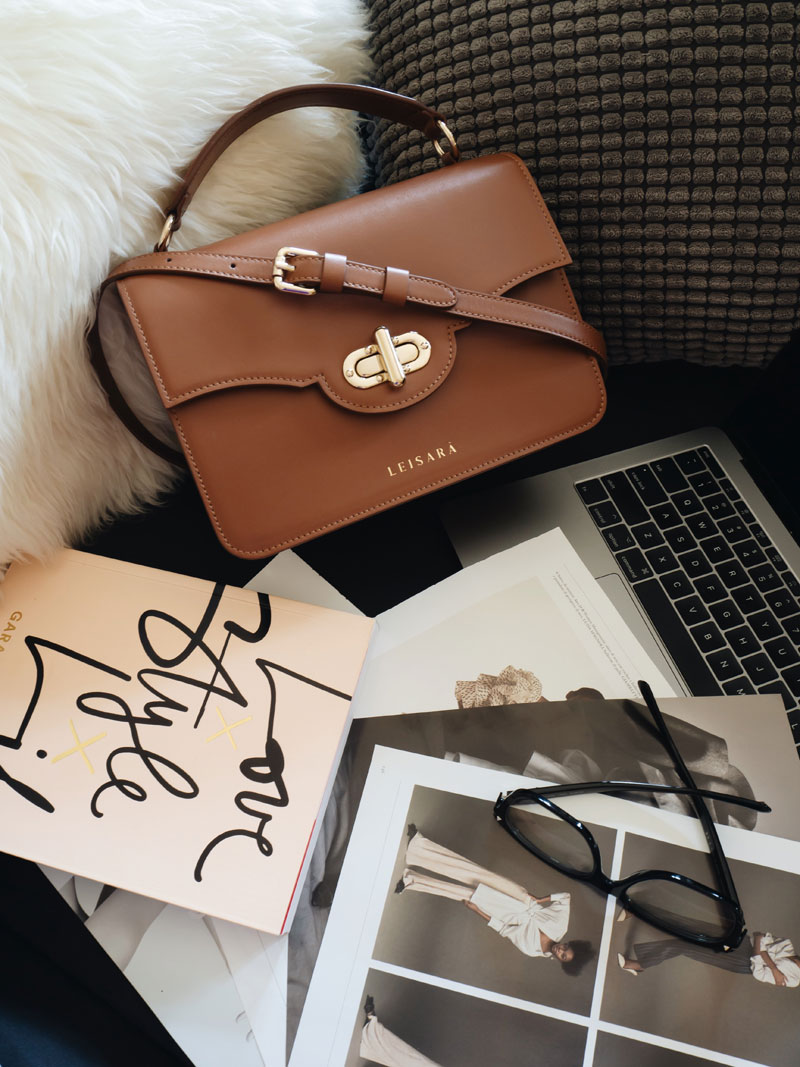 Protein Bar
Sometimes running busy schedules can lead to missing important meals of the day, and when you're hungry and dehydrated, things can turn south very quickly. When you don't have a proper moment to heave a decent meal, fill up with a protein bar packed with essential nutrition and high protein. Although it may not be a big meal, it will certainly keep you awake and save you from overeating later.
Nail Filer/Clipper
One of the most challenging things to ignore as a lady is a broken nail and looking bad is the just of it; a broken nail can be painful. A nail mishap can occur at any moment, so be prepared, and ensure that you have a flier or a pair of clippers in your purse somewhere for any snags.
Fold-Up Ballet flats
High heels are just not designed to be comfortably worn all day long, and having a pair of fold-up ballet flats can be your saving grace. Wearing heels in the office all day can sometimes hurt during the day. Getting a pair of cute ballet flats is critical for women; they are dressy enough to wear with your work outfit in the office, shopping after work, and they are comfortable. Ballet-flats are perfect to have in your handbag that is designed to fold up neatly, and you are guaranteed they won't take up too much space.