While having a small living room has the upper hand of less maintenance and furniture expenses, it also means having to unleash your creative juices to make the most out of the small space. Don't fret if your home has a small living room. Technology has paved the way for smart and functional small living furniture products to make it seem and feel bigger.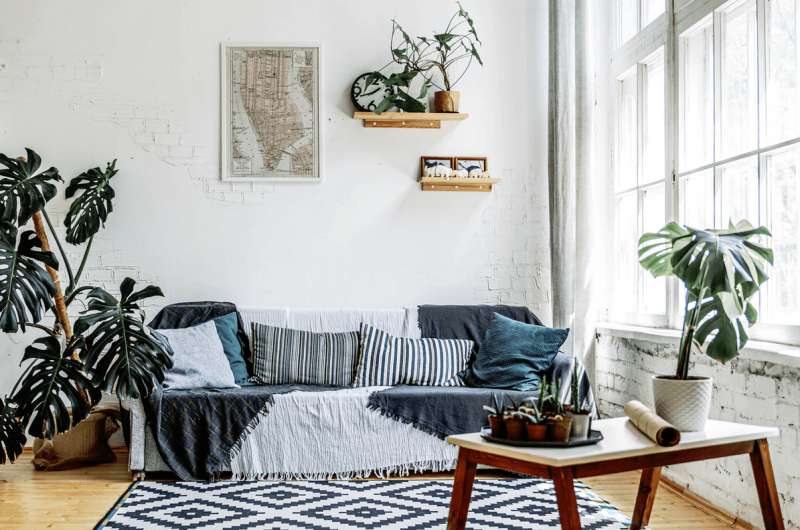 Moreover, doing a few tweaks and incorporating several room ideas will lead to a bigger, stylish, and more functional living room. Read on to know how to decorate a small living room and how to make it look bigger with various items.
Do these five excellent room ideas for a more spacious area:
Create a compact media center
A living room is where the entire family and friends bond over movies, and conversations. So it's quite common to see entertainment centers in the living room. Choose a media center that is compact and can take up very minimal space. Place it against the wall so it doesn't hinder the traffic areas.
Floor to ceiling storage
You want to free your living room with clutter because clutter makes any space seem smaller. But storage could be a leading dilemma when decorating a home. Try to install a floor to ceiling storage fixed on a wall. Grab pieces that are tall enough to lead the eyes to the ceiling but also serve a double purpose. For instance, a bookshelf could act as your bookcase and storage for some of the tiny trinkets and picture frames. Instead of purchasing both table and bookshelf, choose one to save up space instead.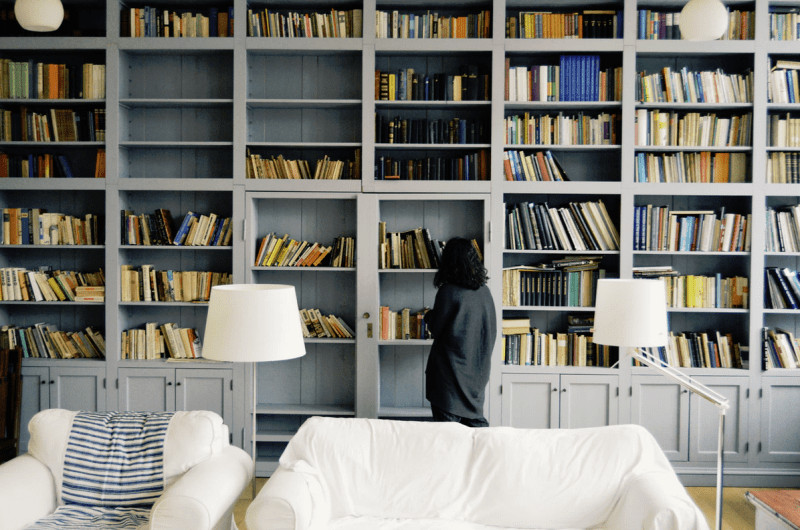 Choose light wall colors
Go for the old route of light wall colors. However, try to avoid bright whites. These days, decorating your wall and even chairs and sofas with pale blue, blush pink, grey, or dusky lilacs will lead to a cozier and more inviting space, without suffocating the different elements.
Create focal points
Focal points are excellent to draw the eyes to other areas in your home living room. It creates a statement that will distract the eyes from other clutter in the room. Place an oversized armchair or table lamp or a tall indoor plant. Anything that adds to aesthetics while luring the eyes is recommended.
Choose functional furniture
One way to purchase fewer furniture products for your home is to buy items that double as something. It can be a chair and storage at the same time. Or a decorative nook and a writing table at the same time. What about a coffee table that can double as your sofa side table? Anything that hits two birds with one stone is perfect for a limited area. Another way to add a little extra decor to your living room is with sofa covers. You can get different colors to change your overall style and decor without having to get brand new furniture. Nolan Interior has some fun styles and colors to choose from.
How to Make a Small Living Room Bigger with Furniture
Choosing the right type of item is key to maximizing your small interior design. And here's how to decorate a small living room with the right furnishings:
Use mirrors. Mirrors are excellent to make a small room seem bigger. It invites light in and reflects light as well.
Put sectionals in one corner. They say limited spaces can't have sectionals. But we say otherwise. Grab your sectional sofa and put it in one corner. This opens up more space on the floor.
Opt for large statement sofas. Instead of choosing small sofas, go for one large statement sofa instead. This gives way for more space and also creates a focal point that draws the eyes in.
Choose ottomans. Ottomans are perfect multi-functional pieces that also serve as living room decor.
Go for furnishings with exposed legs. Buying tables, products, and other home decors with exposed legs give the impression that your space is bigger.
Conclusion
When thinking of small living room ideas, ensure that you don't overdo it. Minimalism is still key to exquisite home decor. Be creative and strategic and your space will feel like a mansion. If you want more living room items, check out Local Furniture Outlet's versatile and beautiful collections.