You may previously have read about our escape room fun here at Shibley Smiles. Escape rooms are one thing that my entire family can agree are awesome! We would love to try every escape room establishment in our local area. We have had the pleasure of trying a few different ones and most recently The Escape SoFlo an escape room in Palm Beach Gardens.
The Escape SoFlo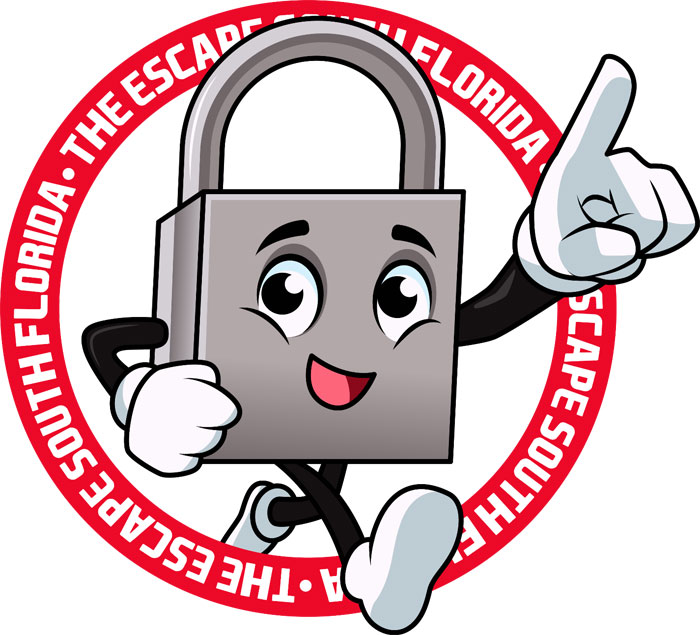 When we decided to visit we had a choice between two different rooms Nightmare in the Gardens or Through the Looking Glass. (Since our visit a third room has been added called The Upside of Down). We decided that Through the Looking Glass was a little less intimidating and should I dare say less scary sounding.
Through the Looking Glass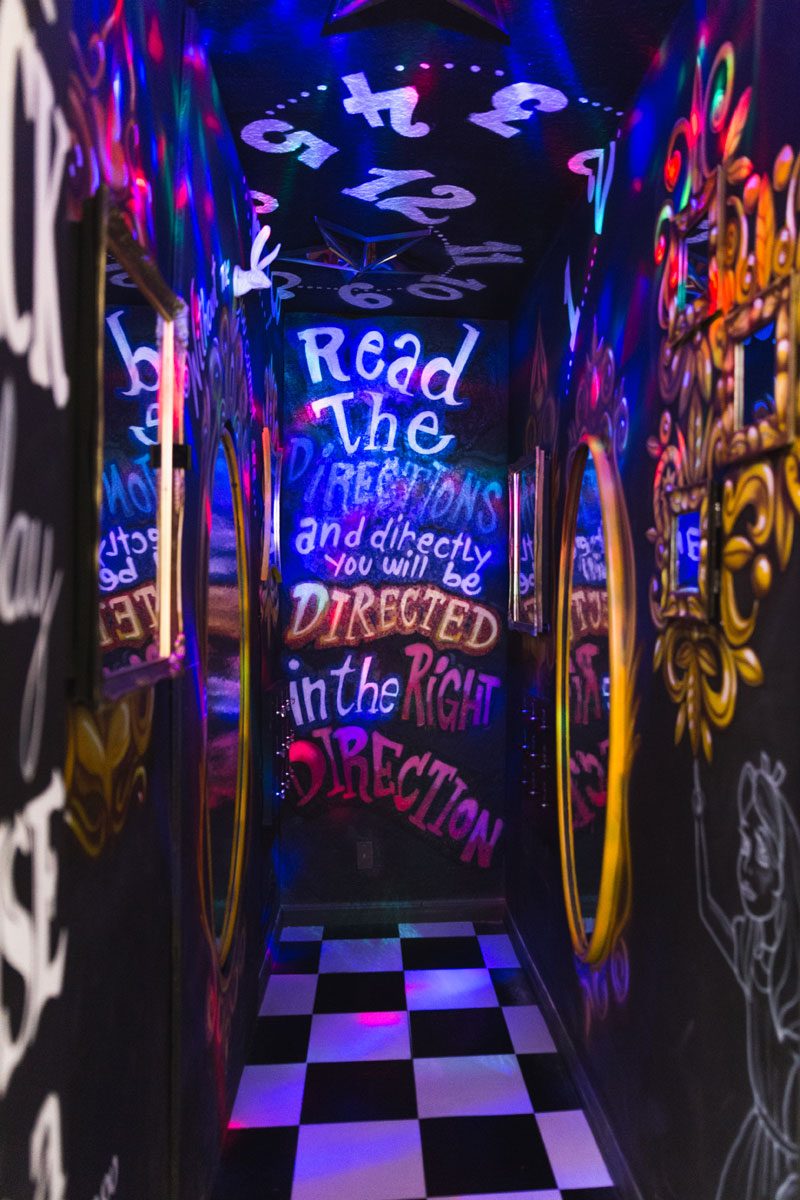 I was very intrigued with the description of this room as it had some features I have never encountered before in an escape room.
Irregular lighting conditions: black lights and other special fx lights.
Going through things in unusual ways as you explore Wonderland. Emergency exits can be provided as we try to be as accommodating as possible to all our players.
Reading, this is a riddle room and cursive is in use. If help is needed, we can read the riddles to you.
I LOVE me a good riddle and this room delivered. There were 6 of us that ventured "Through the Looking Glass" and I would not recommend any more as the photo above is an actual photo of the first room which is a narrow hallway. Any more people and we may not have been able to move about to solve the riddles.
The room itself was visually beautiful with black lighting and bright neon writing on the walls. I don't want to give away too much but the "unusual" exploration between rooms was fun and added to the experience. The riddles and clues were challenging yet doable. The nice thing was each of us played a part and was able to figure out a clue or riddle that others did not.
I was sad when the last door led to the exit. I'm always amazed how fast time flies when you are in an escape room. The average time for this particular escape room is 1 minute 8 seconds. We managed to escape in 55 seconds and I must say I was quite impressed with a few clues my kids were able to figure out with no additional help.
We Escaped The Escape SoFlo
This was the first time my son's girlfriend had been to an escape room. I really enjoyed having her with us for her first escape room experience. As I have mentioned we have been to several escape rooms around the area and I will say that not all escape rooms are alike. What makes an escape room great in my opinion is the visual aspect and creative clues. The Escape SoFlo definitely had both and is at the top of my list of favorite escape rooms in Palm Beach County. In fact, when we left my children asked if there were any other rooms at this escape room and were even willing to give The Nightmare at the Gardens a try kidnapping and all!
Thank you The Escape SoFlo for an amazing time. Hopefully, we will be seeing you again soon for another family day of fun!