My husband was ready to start decorating 11/01. Halloween decorations down Christmas decorations up. We didn't quite get them out that early but we did begin decorating a whole week before Thanksgiving which is early in my book. I have to say I am seeing a lot of Christmas spirit in the neighborhood this year, maybe everyone needs a little pick me up after this historic making year.
So I thought I would spread my holiday cheer with a couple of Christmas with the Shibley's posts. Our decorations have been up since Thanksgiving, I figure if you are going to do all the work you should enjoy it as long as you can. And as the title says….
Living Room Tree
I would say this is my favorite tree but the truth is each of them have their place in our home so no tree is better then the other. This Christmas tree is a 9 ft tree and is in our living room which is the first thing you see when you enter the house. The room is decorating in my husband's sports teams Seminoles and Redskins (nice he choose teams with the same color scheme LOL). So the tree is following suite adorn with gold and maroon ornaments only.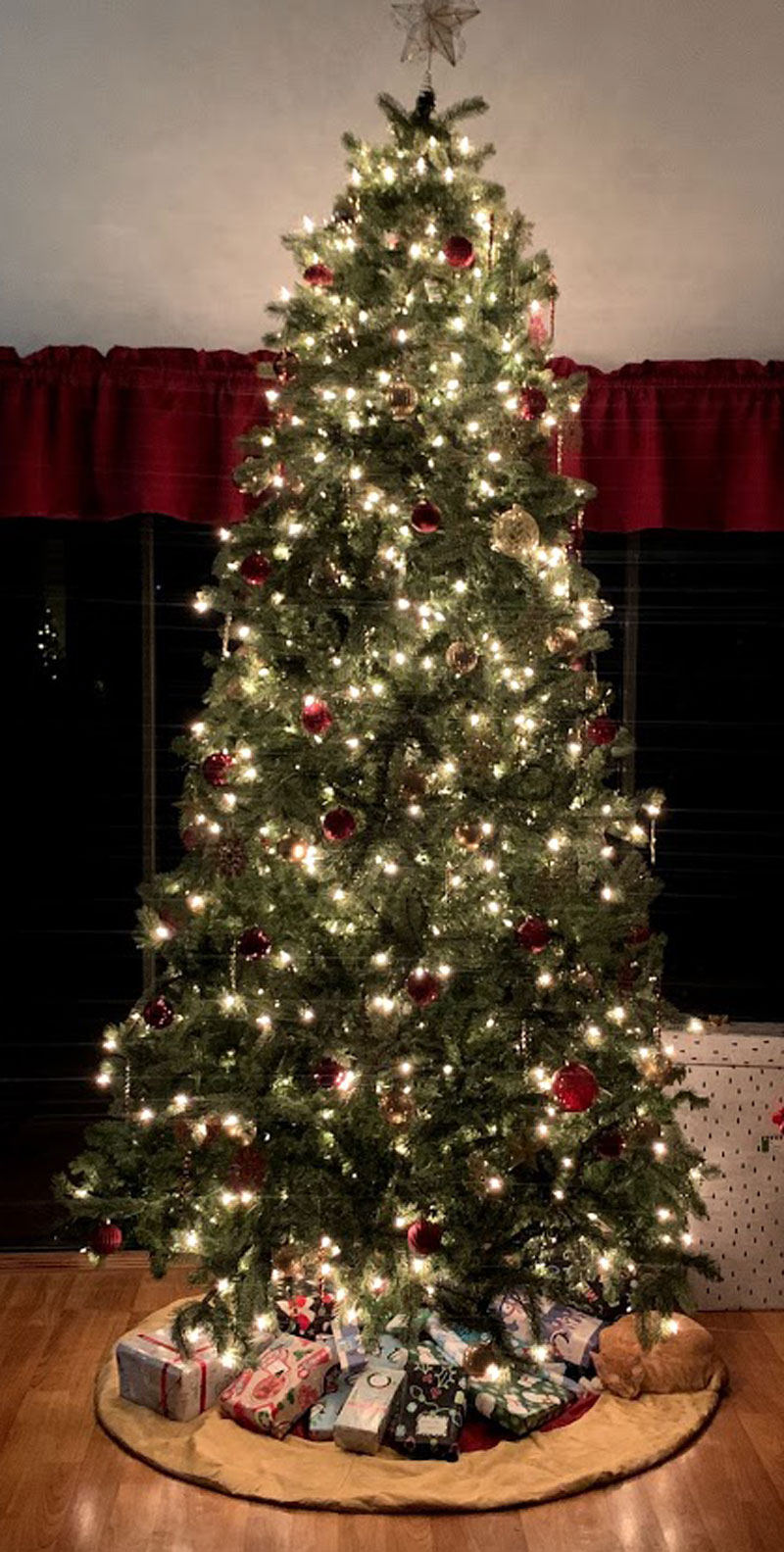 This tree is where we put our gifts for the family that will be visiting on Christmas. Notice on the right side our newest family member is enjoying a nap in one of her favorite places.
Dining Room Tree
I received this tree as part of a collaboration for Breast Cancer Awareness and in October of 2016, it was decorated in pink balls and ribbons in honor of my grandmother. It now sits in the corner of our dining room and I appropriately call this "my husband's tree" as he picked out all the decorations. This tree is adorned in silver, white, and red.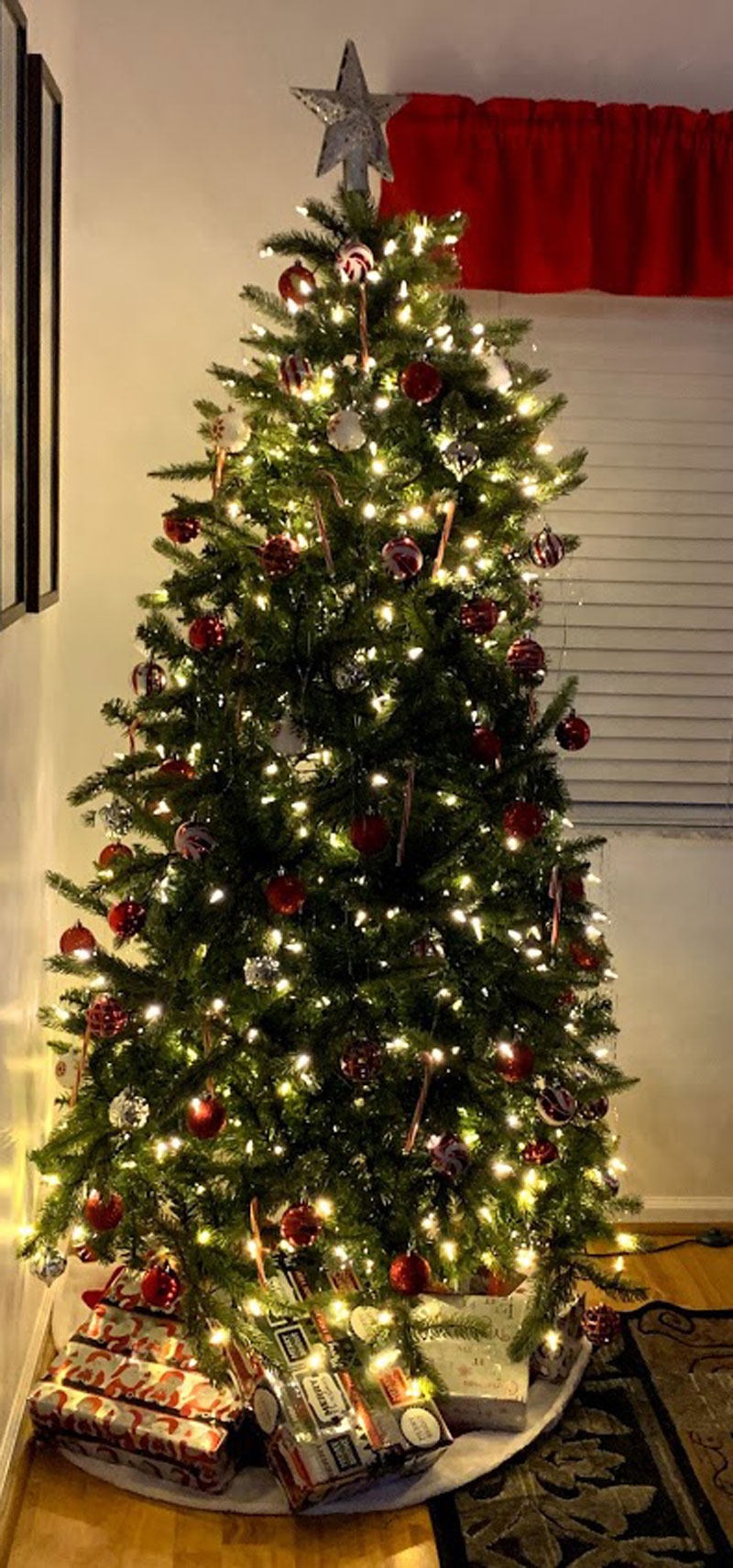 Don't let those presents fool you, they are put out every year. Empty boxes but dressed in sliver, red, and white!
Family Room Tree
This is where we spend most of our time. Our kitchen opens up into our family room and you can often find my husband on the computer or in front of his TV. So this is where we put our traditional Christmas tree. This tree is full of 40+ years of ornaments with new one's added each year. No theme here, this tree has ornaments from when I was a child and ornaments given to my own children through the years.
This tree holds all the presents to be unwrapped on Christmas day. Ok, I know you are thinking that is an awful lot of presents. Keep in mind that this is presents for seven different people. With both of my boys' long time girlfriends joining us on Christmas morning.
I would love to see your tree so feel free to share and whatever you do have a very Merry Christmas, or whatever you are celebrating and please enjoy the time with your family and friends!