When you think of October what do you think of? Do you think of ghosts, goblins, and children laughing and running through the street poised to ring the doorbell and yell, "Trick-or-Treat!"? October often brings up these thoughts and images in my own mind. October also reminds me of a very important cause "Breast Cancer Awareness". From football to the internet with just one simple color we are reminded about breast cancer and the millions that it affects from victims and survivors to current patients and family members.
It is rare to meet a person that hasn't been affected in some way by breast cancer. I can easily name three people that I know that have had Breast Cancer. One is still alive and a survivor today, one has passed but won her battle, and one passed due to losing her fight against breast cancer. The last person was my grandmother.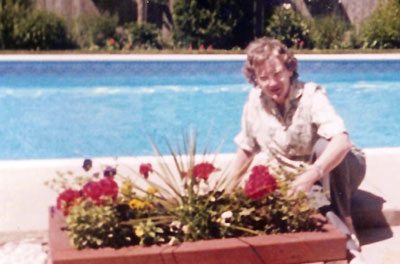 I can't remember how long my grandmother had cancer, when she beat it, or when it came back. I do know that on a quiet night in January 1991 I got the call that she had passed away. I was in high school at the time and never really thought much about her breast cancer, she was my grandmother and would one day be my children's great grandmother and the possible outcome. She was a fighter, a hospital volunteer, my grandmother, and the nicest person I knew. Sadly my children will never get the chance to know her and her beautiful spirit. She died at a time when the odds of fighting breast cancer were not what they are today. Thanks to donations and awareness the chance of beating breast cancer has risen tremendously.
Breast Cancer Awareness
I admit I love when my husband and son sit down to watch football on Sunday and I catch a glimpse of the pink gloves, shoes, and towels that many of the athletes around the country wear to show their support of Breast Cancer Awareness month. Founded in 1985 Breast Cancer Awareness has taken a national stage thanks to many organizations and groups that get together to promote such a worthy cause.
A variety of events around the world are organized in October, including walks and runs, and the pink illumination of landmark buildings. In the United States, the National Football League promotes breast cancer awareness by incorporating pink on and off the field, and comic strip artists use pink on one day in October. source: http://bit.ly/2eH0Z8i
I have teamed up with Tree Classics to show my appreciation and support of Breast Cancer Awareness month in a fun and unique way. In fact, I think as people are walking their dogs or out for a night stroll they are intrigued by the twinkling of the Christmas lights shining through my front window.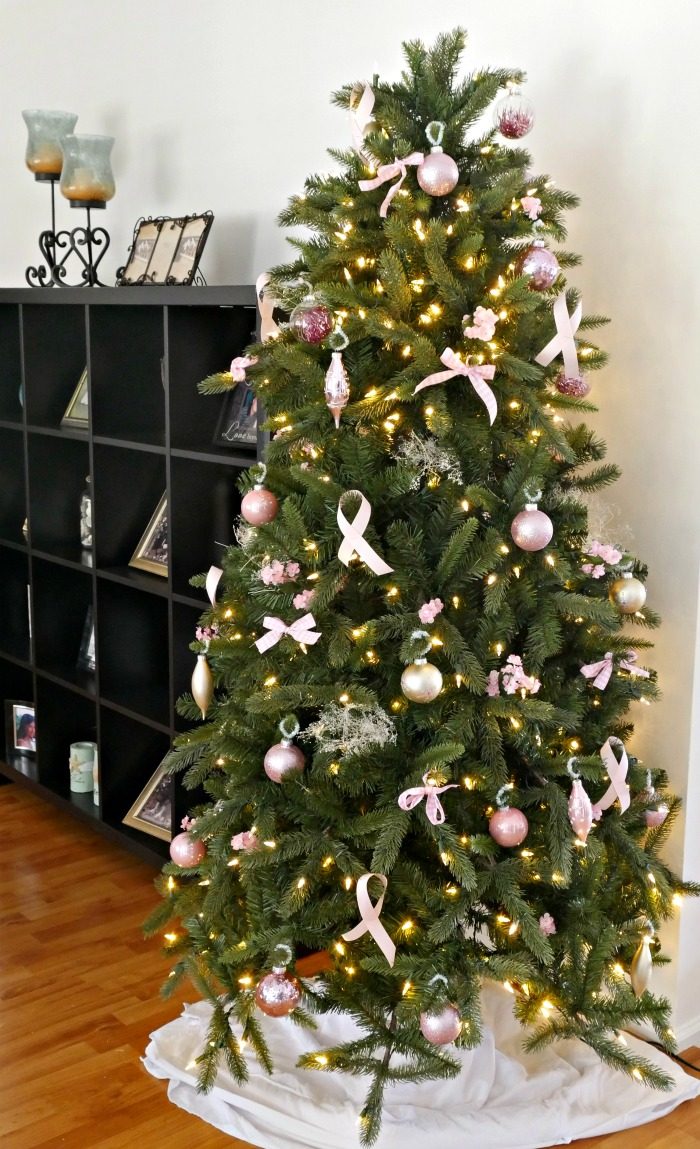 My daughter and I had a fun time decorating our Christmas tree from Tree Classics. With a set of beautiful glass bulbs in light pink and gold, pink ribbon to create the noticeable breast cancer sign, and baby's breath, our tree symbolizes the hope and dream we have that we will one day eradicate breast cancer. This beautiful full tree with pre-lit lights (the only way to own an artificial Christmas Tree) greets me as I enter my home each day.  I can't help but smile at it and think of my grandmother and how pleased she would be to see the progress we have made in the fight against breast cancer.

Have you been affected by breast cancer? How do you support breast cancer awareness month?
I received the beautiful pre-light tree featured in this post compliments of Tree Classics.