You might be thinking you're ready to care for an exotic pet because you have watched a lot of exciting and informative videos about them online. But there are so many factors to consider before you can bring home one.
In the United States, The Lacey Act is strictly enforced to protect fish and wildlife but was recently amended in 2008 to include the protection of wild plants and plant products. 
Exotic pets are non-domesticated animals taken into homes. They are wild animals bred in captivity.
Here are some types of exotic pets:
Amphibians – fire-bellied toads, tiger salamander, axolotl
Birds – macaw, golden conure, cockatoos
Insects and arachnids – tarantulas, scorpions, praying mantis
Reptiles – bearded dragons, leopard gecko, tortoise
Rodents and weasels – gerbils, chinchillas, ferrets
Before diving deep into buying an exotic pet, here are some things you need to think about:
They Require More Maintenance
Wild animals require specialized care, and you might want to research them extensively before buying one. Unlike dogs, cats, and rabbits that you feed and leave alone, most wild animals require much work. Take, for example, a tarantula, these venomous arachnids require high humidity in their habitat, so you need to mist their dwelling with water every so often. 
A salamander is nocturnal, and they're asleep during the day, so you have to feed them at night. That's why if you have a party to go to at night, make sure to ask somebody to feed your salamander, or you can just skip the party to personally feed them. Because aside from the fact that they're high maintenance, exotic pets should be handled responsibly, otherwise, they could die on your watch. If you're having second thoughts, you might want to try having an exotic pet plushie in the meantime. You can buy an exotic pink axolotl on this website.
Expensive To Care For
Exotic pets need special housing that mimics their habitat to live healthily. Of course, you can't just put them in a box or a cage. It would be best to match the temperature and terrain of the wild where they came from so they don't get homesick and depressed. Yes, animals can also develop mental illness, according to specialists. Especially wild animals, when they cannot do the natural things, they want to, like hunt and find a partner. 
For that reason, you have to buy specific items that would best mimic the environment of their homes. For instance, if you want to care for a leopard gecko, you need an appropriate-sized, well-ventilated terrarium with the proper humidity measured by a hygrometer. You may also need to provide your leopard gecko with a thermostat to regulate the terrarium's temperature. 
For the gecko's food, you need to feed it with live insects and fresh vegetables. Apart from that, the gecko needs supplements prescribed by a veterinarian. Although pre-packaged kibble is available in pet stores, you need to buy live insects, which could be hard to come by and pretty expensive, a package could cost around USD$26.95 per pack.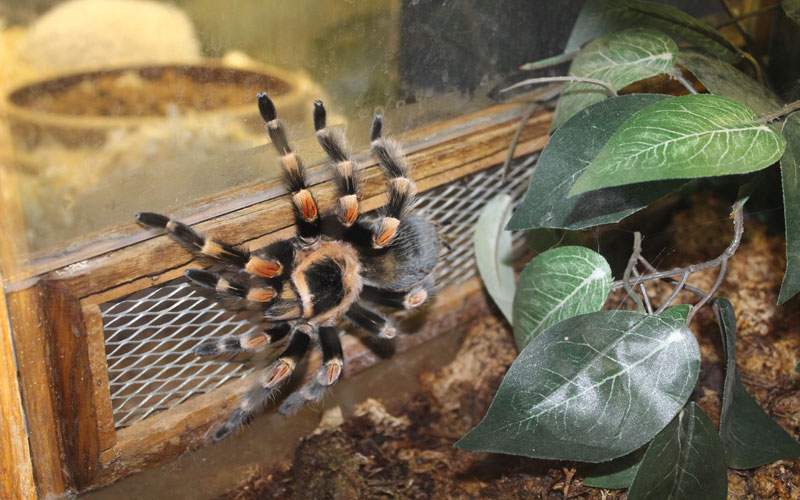 They Have Fundamental Wild Needs And Traits
Even if the exotic animal is bred in captivity, it still has the essential wild traits of its species. When exotic animals don't express their natural behavior, they might get aggressive with their pet owner. Since most exotic animals are predatory, it's natural for them to hunt food, and this behavior does not match a solitary confinement existence. 
They Might Carry Diseases
One of the reasons there is a law prohibiting the possession of exotic animals is to protect humans from contracting diseases from them. A monkey alone can carry various diseases like Shigella, Salmonella, Tuberculosis, and Campylobacter.
On the other hand, reptiles may carry the deadly Clostridium Botulinum toxin that causes botulism, resulting in paralysis and death. 
These kinds of grave illnesses and death come as a risk in planning to take exotic animals as pets. All the more reason you should think twice before doing it.
Longevity
Having an exotic animal as a pet is a commitment, and you might be surprised that they have a remarkably long life. Many exotic animals can even outlive their pet owners. A Ball Python, for example, could live for 20 years, while a leopard Gecko could live even more than that. One of the oldest exotic pets was Tish, the goldfish that died at 43 years old and held the Guinness Book of Records as the world's oldest goldfish. The oldest living exotic pet currently is a 190-year-old tortoise named Jonathan. 
Conclusion
You may have a pretty good reason why you want an exotic pet, but you have to consider that there is a reason why there's a law that exists to protect them. Sadly, many of those who want this are just riding on the fad and joining the bandwagon. But if you don't belong in that circle, kudos to you. As a responsible pet owner, remember to keep in mind what you need to consider before getting one, or better yet just get an exotic plushie toy if that would make you happy.