Creating a custom hat for all seasons is the perfect accessory year-round. Whether you want to make a promotional hat for a sports team or a unique hat for your company, there are many designs and ways to wear a customized embroidered hat. With many colors of hats to choose from, as well as colors of threads for your personalized embroidery pattern, you can customize your hat to match your team's or company's branded colors. Here are some ideas for the types of hats you can customize.
Custom Beanies
Snug and form-fitting, beanies are comfortable and can keep your head warm during the fall and winter. Whether you wear it cuffed or uncuffed, they can be stylish enough to be worn year-round. You can also switch up how you wear them, from a fisherman look where the beanie is rolled up twice and worn at the top of the head, more forward or vertical.
Beanie hats come in a variety of colors and are usually one-size-fits-all. Generally, they are a unisex style, 12 inches in length, and made out of hypoallergenic materials. Beanie wearers love them because they are hand-washable, so you can easily wash them after a sweaty day.
Embroidery on the front can personalize your beanie to represent you or your company. There are three different types of embroidery that you can have stitched on your beanie:
Flat embroidery
3-D puff embroidery
Partial 3-D puff embroidery
Embroidered Hats
Creating embroidered hats with your logo, design, or brand name in your favorite style and color increases visibility for your company. Your employees and your customers can then show off your unique hat design. You can usually choose between a flat embroidery design or a puffy 3-D look. Here are some hat ideas to help you create the best embroidery hat:
Stick to 10 characters or less: Too many characters make your hat look too busy. A hat should be a very effective way to visually communicate without being too cluttered.
Make sure your text is the right size: text that is too small or lines that are too close together may not be legible and would be hard to read.
Ask questions: if you are not sure about your embroidery needs, you should reach out to the design services team at the embroidery company. Some product graphics just don't work with embroidery, but the design services team can advise you on making your product look the best.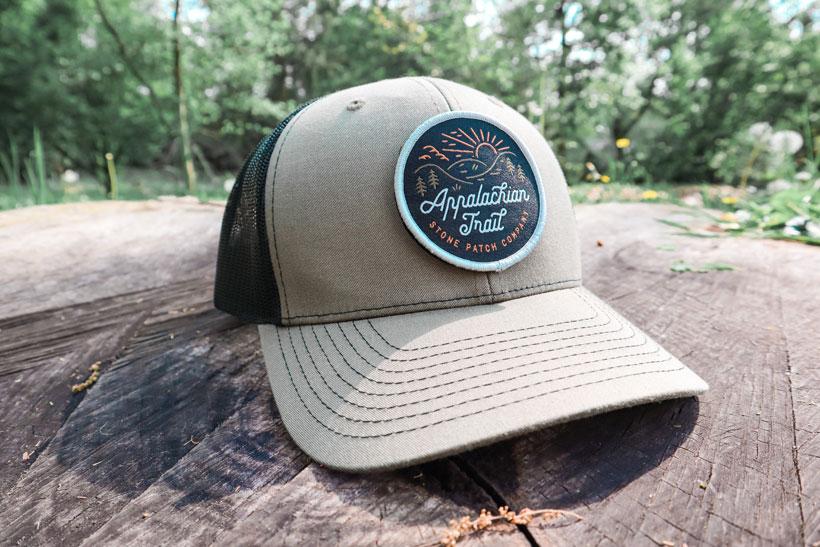 Trucker Hats
Trucker hats are great at blocking the sun's rays and preventing glare that can bother the eye when driving or enjoying a day outside. What's great about them is that they can feature a prominently placed logo on the front. It is highly recommended to choose embroidery for your trucker hat. Just like with the other styles, you want to keep to a simple, legible design so that your logo is easy to distinguish.
Custom Bucket Hats
Bucket hats are trendy and look good on just about everyone. Made of an unstructured material that is soft with a classic brim, it's comfortable to wear all day. You can personalize your hat with different types of embroidery. Available in multiple colors, you can be sure to design your custom bucket hat that uniquely expresses who you are.