Childhood trauma impacts more than just childhood. Often, the implications of childhood trauma reach well into adulthood.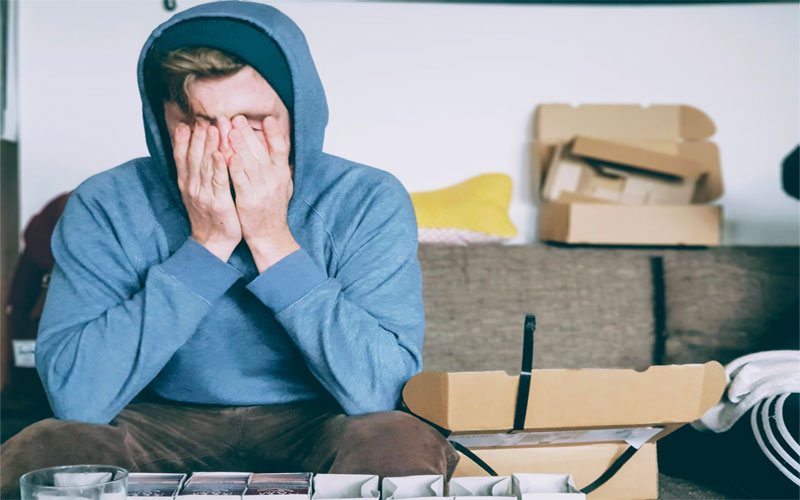 Fortunately, the results of childhood trauma can be treated, even if the person with trauma has already become an adult. It's never too late to begin the healing process.
For example, many people find that cognitive behavioral therapy (CBT) helps them deal with their struggles in a healthy way. What is cognitive behavioral therapy? It's a skills-based approach to therapy that shows clients how to recognize and respond to their own unhelpful thoughts.
Whether a person chooses CBT or another form of therapy, recognizing the signs of trauma can be the first step to healing.
Here you'll find some common ways that childhood trauma impacts adult development.
Mood and Anxiety Disorders
According to research on childhood trauma, adults who have experienced this kind of trauma are more likely than their peers to experience mental health disorders. Some commonly-experienced disorders include depression, anxiety, and bipolar disorder.
Mental health disorders share several risk factors, one of which is chronic stress. Consistent stress can cause imbalances in brain chemistry, and those imbalances can harm mental health.
Drug and Alcohol Abuse
Often, children who experience traumatic circumstances aren't taught how to work through their traumas. When these children become adults, they may turn to unhealthy coping mechanisms to escape their trauma.
One common mechanism is drug and alcohol abuse. Illicit drugs and alcohol sometimes provide temporary relief from trauma symptoms, but when the pleasurable effects wear off, they often leave worsening depression and anxiety.
Relationship Struggles
According to attachment theory, children need a strong bond with a caregiver to form healthy relationships in adulthood. When children experience this bond, they form a secure attachment style, meaning that they develop solid relationships.
However, if a child does not have a strong bond with a loving caregiver, then they may see an impact in their adult relationships. These relationships can include romantic partnerships, but childhood trauma can also affect platonic and familial bonds.
An adult who has experienced childhood trauma may become overly dependent on others, attempt to control relationships, or become fearful of forming attachments at all.
Physical Illness
Childhood trauma often impacts physical development as well. When a person experiences persistent trauma, their body will produce high levels of stress hormones such as cortisol.
These stress hormones are meant to help people respond to short-term dangers by activating the "fight or flight" response. Ideally, however, the amount of stress hormones in the body should drop after the danger passes.
Persistent trauma tells the body that it is constantly in danger. As a result, the person's stress hormones stay elevated, leading to a condition called chronic stress.
Chronic stress can lead to long-term illness, including heart disease, cancer, and stroke.
What to Do if You've Experienced Trauma
Childhood trauma affects children in many ways. Children, like adults, have different personalities and circumstances, and as a result, no two children will have the exact same trauma response.
If you experienced trauma as a child, some of the signs above may resonate with you, while others may not. Even if you don't experience all of the signs above, you still deserve to acknowledge and treat the symptoms that do impact your life.
Different forms of therapy can help you address your childhood trauma and respond to it in a healthy way. You might start by searching for therapists in your area who specialize in trauma, or ask your doctor if they have any recommendations.
Overcoming trauma takes effort, but that effort can make a big difference in your life, relationships, and mental health.