If you're feeling stressed, afraid, and anxious during this current COVID-19 pandemic, you're not alone. The very nature of social distancing recommendations impacts all areas of our lives, including finances, relationships, and healthcare.
But the underlying causes of most of the stress are overwhelming uncertainty, lack of routine, and diminished social structure.
Whether you're feeling the weight of stress yet or not, it's important to be proactive about dealing with stress before it becomes a larger problem.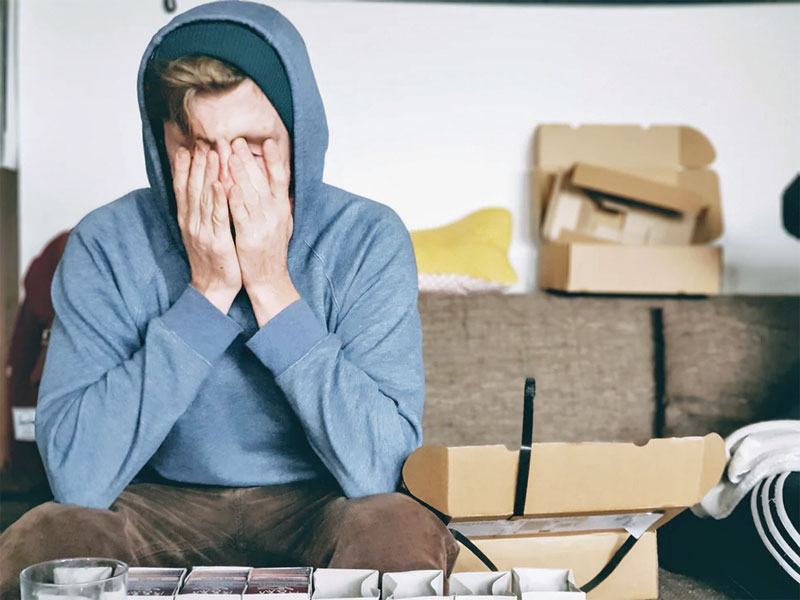 Stress Impacts Your Health
Anxiety is an important and helpful reaction to stress, but it becomes incredibly problematic when stress remains chronic. This is why stress management is so essential for good physical health, especially as anxieties heighten during the COVID pandemic. 
When we feel stressed and anxious, it impacts the immune system, which can leave you at greater risk for complications should you develop coronavirus. This can only heighten concerns and anxiety.
How to Handle Stress Proactively
There are a few ways to handle stress proactively, which is much easier and more effective than managing stress after it happens.
After stress has taken its toll, a person is much more likely to turn to unhealthy outlets and coping mechanisms. This can lead to stress eating and addiction. So before you find yourself with secondary issues and a dual diagnosis treatment, consider taking a proactive approach to the stress in your life.
Here are a few ideas for proactively managing stress.
Handle what you can
One of the best things you can do to manage stress is to understand what you can control and let go of the rest. There's no sense in stressing over things that are completely out of your control, and releasing them can feel like a weight off your shoulders.
Meditate
Meditation is a great way to create a sense of peace and calm to the mind, which will help handle current and future stress. When you can train your mind to spend more time in the present moment, you'll naturally stress less. You may have some acute stress, but chronic stress is typically focused on past or future events. Mindfulness will mitigate those stresses by shifting your focus to the present.
Exercise
When you exercise, your body produces feel-good chemicals called endorphins that combat stress. This doesn't mean your life will instantly be stress-free, but regular exercise will lower your stress levels over time and help you become better equipped to handle any stress that may come your way. Even 30 minutes of moderate exercise daily is enough to jumpstart your body's response to stress.
Eat well
When you eat a lot of processed, salty, and sugary foods, your body will not be as well-equipped to handle stress. The body needs calories that are filled with essential vitamins and minerals, and empty calories are extremely detrimental to your health. Nutrients like essential fatty acids, magnesium, and b and d vitamins are essential for positive mental health and stress management. If your diet is devoid of the right nutrients, it simply won't have the tools to manage the stress that comes its way.
Under normal circumstances, many of us have trouble handling stress. But now we're dealing with additional stressors on top of our already problematic lifestyles. So it's time to make a change before it's too late.
Chronic stress can lead to health problems like heart disease, diabetes, and even cancer. But if you take a proactive approach to managing stress, you can mitigate your risk.
If you are already feeling overwhelmed by stress, it's crucial to find a solution before that stress becomes chronic.